Jeremiah Goldswain
The East London connection to The Chronicle of Jeremiah Goldswain
Abstract
The first Chronicle of Jeremiah Goldswain was published in 1946 by The Van Riebeeck Society. Una Long must be given full credit as a field worker in Historical Research at Rhodes University College, (as it was known in 1946), Grahamstown. She acknowledges many people in her first chapter, including The Van Riebeeck Society which gave her a copy of the Chronicle. The Society only became custodians in 1944, and yet Una Long had completed the editing of Volume 1 (1819-1836) which was published in 1946. She put in a massive effort to change as little as possible, except to punctuate, break up sentences, and to use capital letters where needed, in order to make the Chronicle readable. What is fascinating to me, is that only because she reads Sir G.E. Cory's "The Rise of South Africa", does she realise how much he quotes from the Chronicle, but where is it? Dr Cory's son informs her that the Chronicle is owned by C.T Goldswain, which in fact is not true. My grandfather, Clement Tyson did get a copy of the 52 foolscap pages from Mrs Austen (round 1944) who bequeathed the Chronicle to Govt Archives, who then passed the 52 pages to Cape Archives. I cannot trace Mrs Austen who was a grand-daughter of Jeremiah, as Clement was a grandson. Clement had a copy which he re-wrote in his own English, but this was declared inappropriate by Una Long. Volume 2 of the Chronicle (1838-1858) was published in 1949, in which Jeremiah used words and sentences from Robert Godlonton in his narrative of "The Irruption of the Kafir Hordes 1834/5".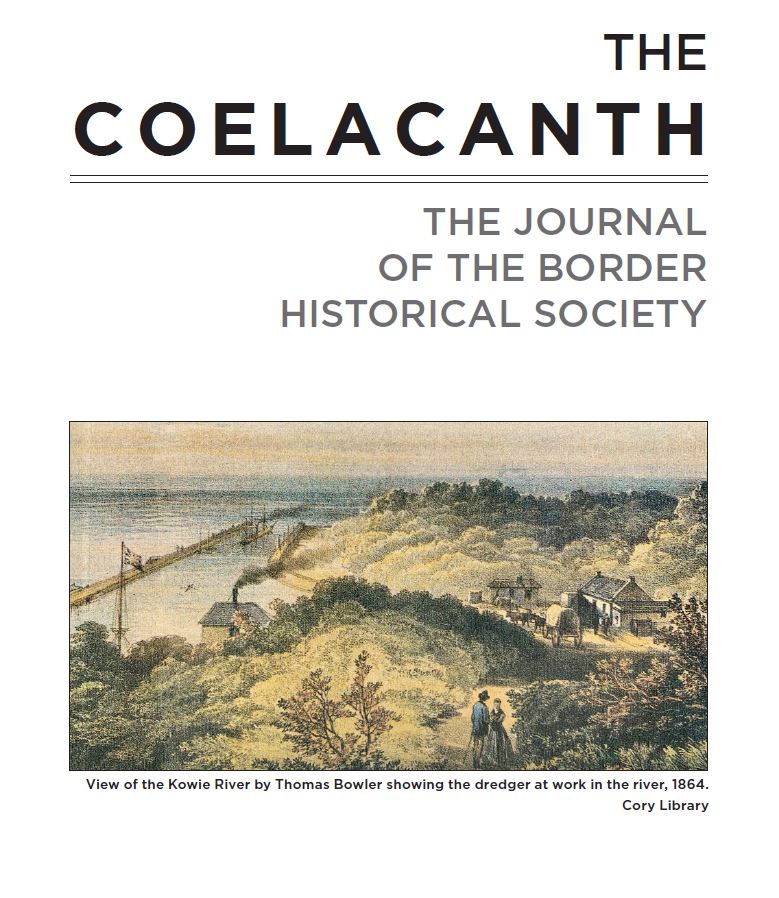 Downloads
License
Copyright (c) 2021 The Coelacanth
This work is licensed under a Creative Commons Attribution-ShareAlike 4.0 International License.