Harp music of the Azande and related peoples in the Central African Republic (Part 1 - Horizontal harp playing)
Keywords:
Zande (African people) -- Music, Harp music -- Africa, Central, Harp -- Africa, Musical instruments -- Africa, Central.
Abstract
Since the days of Schweinfurth and other early explorers the Azande have been famous for their beautifully-shaped harps and their fine playing of this instrument. When I came to the Central African Republic I did not know much more than that about them, because it is one of my habits to read the literature about a people after I have studied there for myself first. I met the harp for the first time in the African quarter of the Plantation Molois near Carnot, where I stayed for the night. The player was a Karre, who had come from the area of Bozoum to work here for a white patron. His five-string harp which he called Kutideng was tuned pentatonically and he played it in the vertical position, with the neck of the harp leaning against the body. His harp playing was the basis for a female choir, singing mainly in unison with occasional fourths. The music had that typical Centrafricain flavour that is so difficult to describe, but so easily recognized from recordings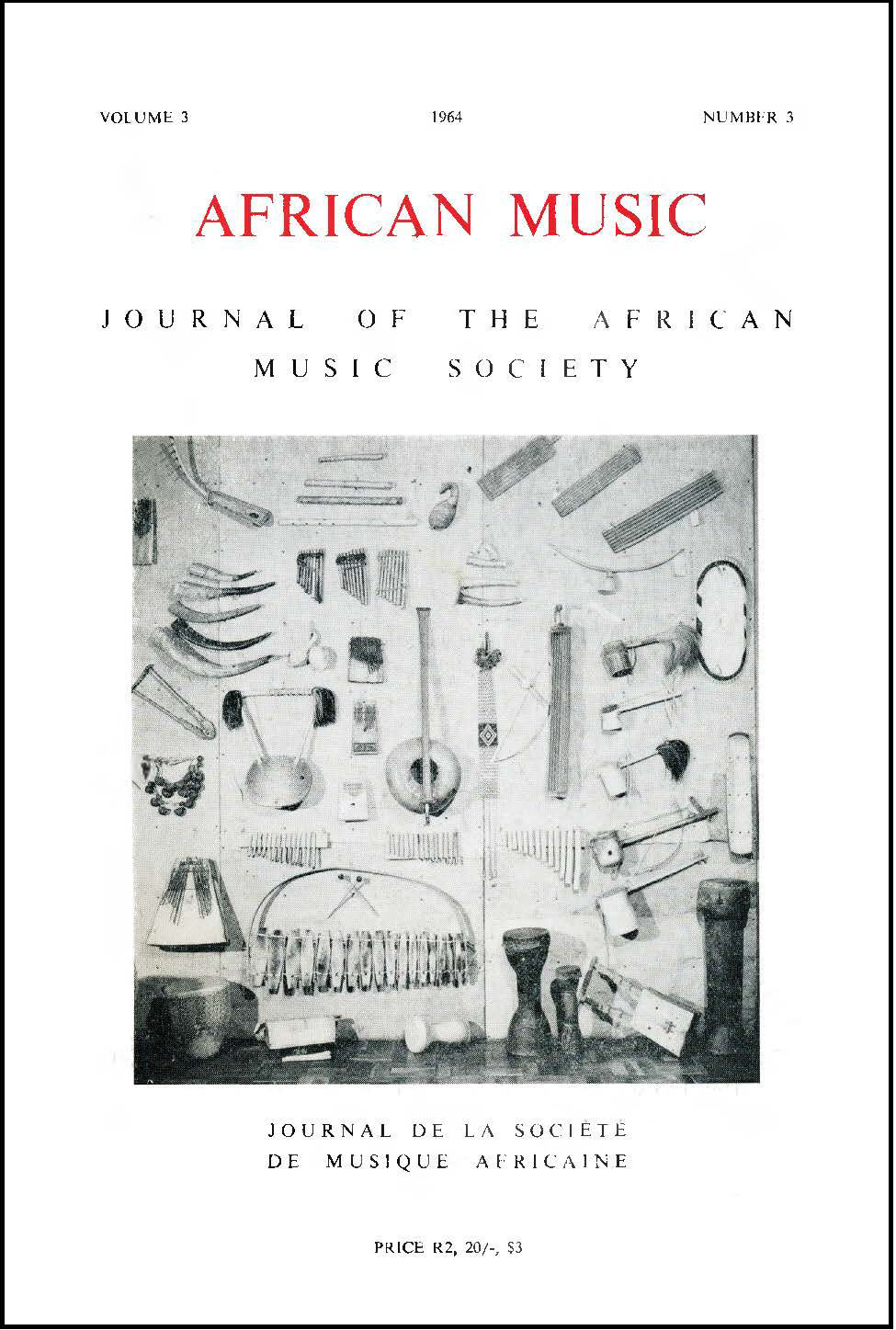 Downloads
How to Cite
Kubik, Gerhard. 1964. "Harp Music of the Azande and Related Peoples in the Central African Republic (Part 1 - Horizontal Harp Playing)". African Music : Journal of the International Library of African Music 3 (3):37-76. https://doi.org/10.21504/amj.v3i3.1034.