Impressions of African Church music
Keywords:
Church music -- Africa, Hymns, African
Abstract
The winds of change have swept across Africa bringing in their wake new nations, new loyalties, in some cases chaos, but in most cases new hopes for the future. The church has been influenced by the change, and in some cases has even initiated their change. Therefore, to see and hear more and more genuinely African hymns and masses is an encouraging sign that the church is becoming rooted in the soil of Africa and is making itself relevant to the great wave of nationalism that is sweeping the continent.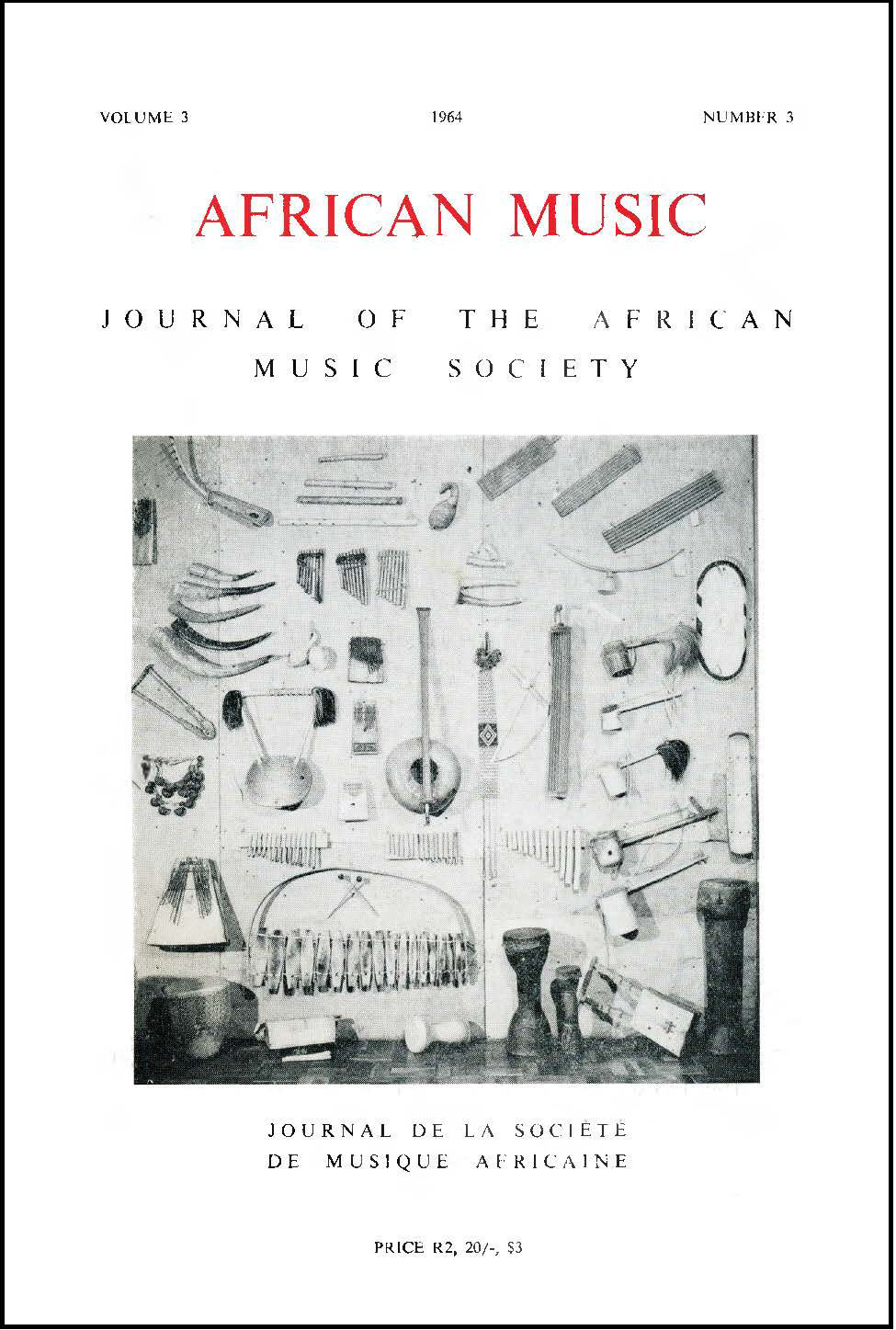 Downloads
How to Cite
Kauffman, Robert A. 1964. "Impressions of African Church Music". African Music : Journal of the International Library of African Music 3 (3):109-10. https://doi.org/10.21504/amj.v3i3.1038.