The Manding/Fula relations as reflected in the Manding song repertoire
Abstract
Music in both Fula and Manding societies is almost exclusively the province of professional musicians or griots, whose concern has always been not only with providing music for various occasions, but with chronicling the achievements of notable people and maintaing the genealogies of the ruling or otherwise influential families. Since many historical and genealogical facts have found their expression in songs composed by the musicians, it is possible to gain insights into these matters by examining the song texts of either group. In the Manding repertoire, a topic that comes up frequently is the subject of Manding/Fula relations, and it is this topic that will be addressed in this paper, after taking a more general look at the song texts of the jali, as the griot is known in Mandinka.
References
Bocand Bertrand 1940 "Notes sur la Guin portugaise ou Sambie midionale", Socide Ggraphie, Bulletin, Paris, Ser. 3, Vol. 12, 57-69.

Knight, Roderic 1971 "Towards a notation and tablature for the kora, and its application to other instruments", African Music 5/1, 23-36.

Labouret, Henri 1934 Les Manding et leur langue, Paris, Larose.
1959 L 'Afrique proloniale, Paris, Presses Universitaires de France.

Moreira, JosMendes 1948 Fulas do Gab Bissau, Centro de Estudos da Guine Portuguesa.

Oliver, Roland and Fage, J.D. 1966 A short history of Africa, Baltimore, Penguin Books.

Quinn, Charlotte 1967 Traditionalism, Islam and European expansion: The Gambia, 1850-1890, (Ph. D. dissertation) University of California, Los Angeles.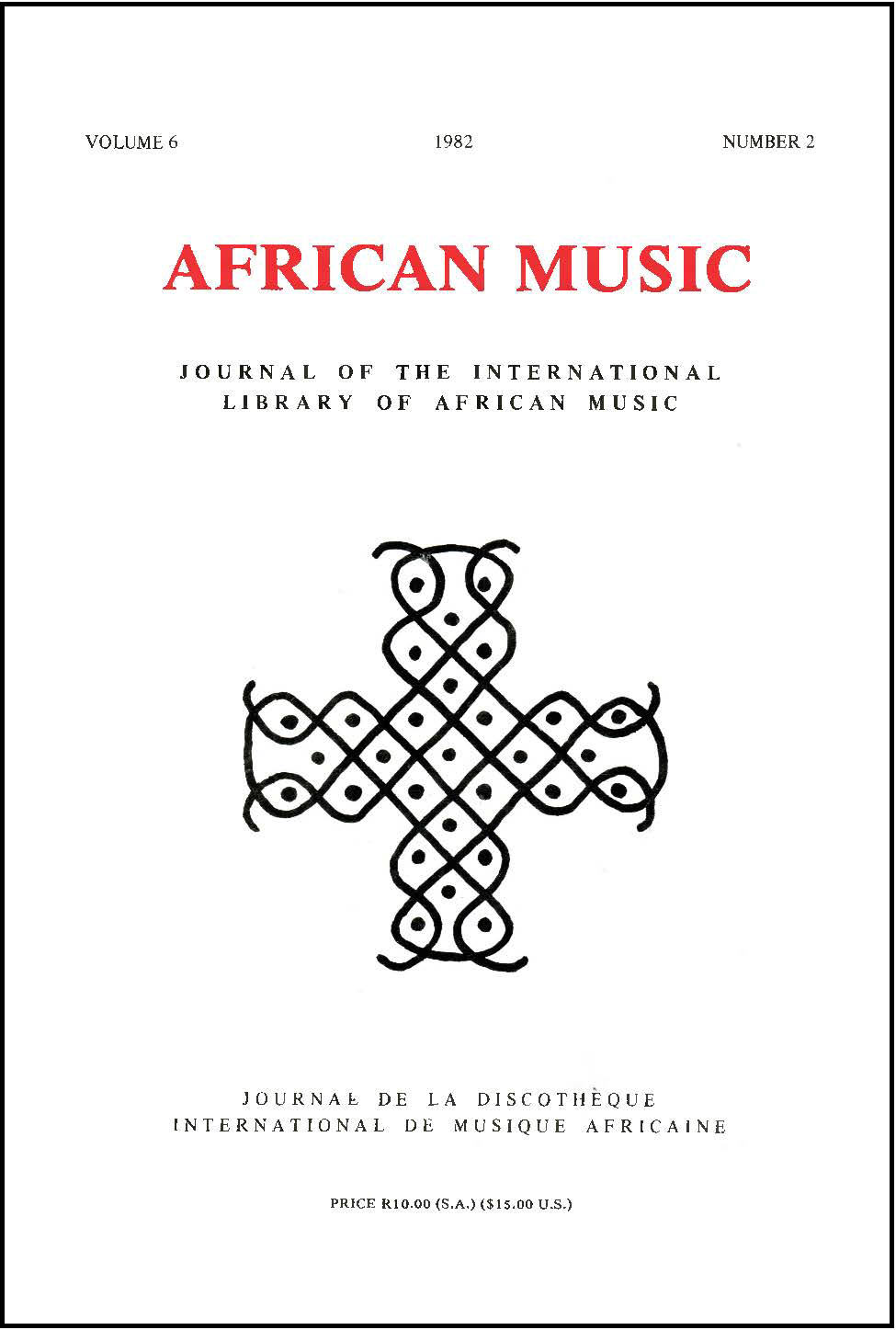 Downloads
How to Cite
Knight, Roderic. 1982. "The Manding/Fula Relations As Reflected in the Manding Song Repertoire". African Music : Journal of the International Library of African Music 6 (2):37-47. https://doi.org/10.21504/amj.v6i2.1115.