The nyanga panpipe dance
Keywords:
Makina (African people) -- Music and song, Dance -- Mozambique, Panpipes -- Mozambique
Abstract
Reed pipe dances are popular in Southern Africa, the instruments usually being single-noted, one man- one note. Kirby has described those of the Hottentots, Bushmen, Tswana, Venda, N. Sotho and Ndebele, and this has been confirmed, for the Venda, by Blacking, and for the Tswana by Ballantine. Others are the chimveka boys dance of the Chopi of southern Mozambique, and the nyele dance of the valley Tonga of southern Zambia. Some of the panpipe ensembles known are the ngororombe of the Tonga, and the nyere of some of the Shona, of Rhodesia, the mishiba of the Luba/Songe of the Congo, and also, exceeding all these in complexity of musical organisation and richness of sound, the magnificent njanga panpipe ensembles of the Nyungwe people of the region around Tete, on the Zambezi river in Mozambique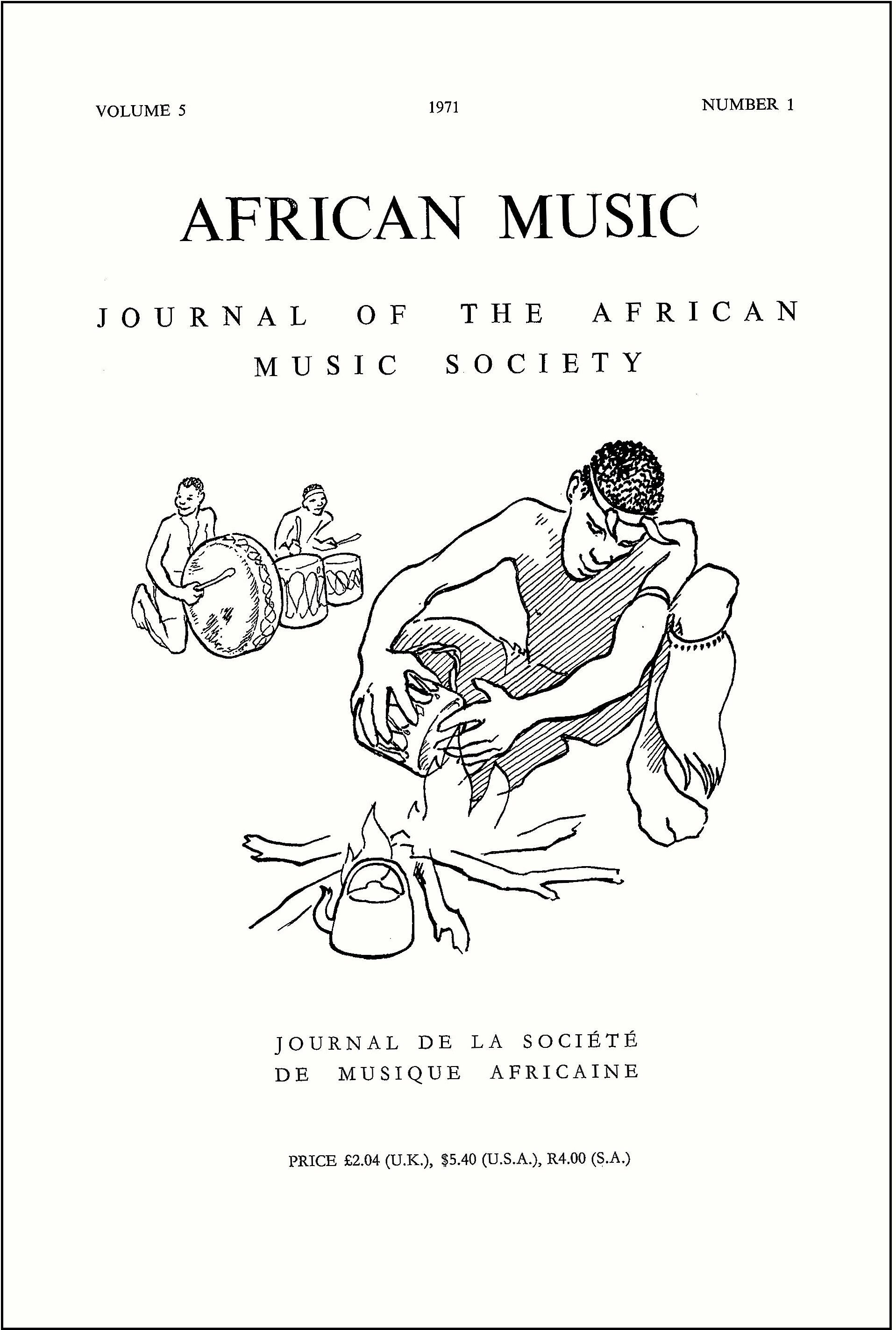 Downloads
How to Cite
Tracey, Andrew. 1971. "The Nyanga Panpipe Dance". African Music : Journal of the International Library of African Music 5 (1):73-89. https://doi.org/10.21504/amj.v5i1.1152.