Sengenya dance music: its intrumental resources and performance
Abstract
Sengenya is a ceremonial dance of the Digo who live in Kwale District at the Coast province of Kenya. The Digo are one of the nine Bantu groups of coastal people — the Giriama, Duruma, Wachonyi, and others — who form the Mji Kenda cluster (of people). Like many traditional dances in the Digo area, Sengenya is performed by men, women and girlsjoined together in formally institutionalised social groups, with officers, by-laws, etc. Sengenya is performed mostly during the celebration of harusi ya kuoa (wedding ceremonies), national days, end of Ramadhani and on other occasions, like harambee (fund raising) meetings and barazas, which call for the performance of traditional music and dance for entertainment.
References
Allen, J. de V. 1983: 'A note on the nomenclature of side-blown horns on the Swahili coast', African Musicology, Vol. 1, No. 1, Institute of African Studies, University of Nairobi.
Boyd, Alan. 1977: 'The zumari, a musical instrument in the Lamu area', Institute of Afrin'can Studies Seminar Paper No. 72., University of Nairobi.
Darkwa, A. and Amuka, P. 1982: 'The oral traditions of the Digo: music, dance and oral literature', An Interim Research Report, Nairobi: National Council for Science and Technology, Kenya.
Hyslop, Graham. 1975: Musical instruments of East Africa, No. 1 Kenya. Nairobi: Nelson Africa Ltd.
Morgan, W.T. 1972: East Africa, Its People and Resources, London: Oxford University Press.
Nketia, J.H. 1963: Drumming in Akan communities of Ghana, London: Thomas Nelson and Sons Ltd.
Thiel, Paul Van 1977: Multi-tribal music of Ankole, Tervuren: Musee Royal de L'Af- rique Centrale - Tervuren Belgique Annales - Serie in 8 - Sciences Humaines - No. 91.
Trowell, Margaret and Wachsmann, K.P. 1953: Tribal Crafts of Uganda, London: Oxford University press.
Wachsmann, K.P. (ed.) 1971: Essays on music and history in Africa, Evanston: North- western University Press.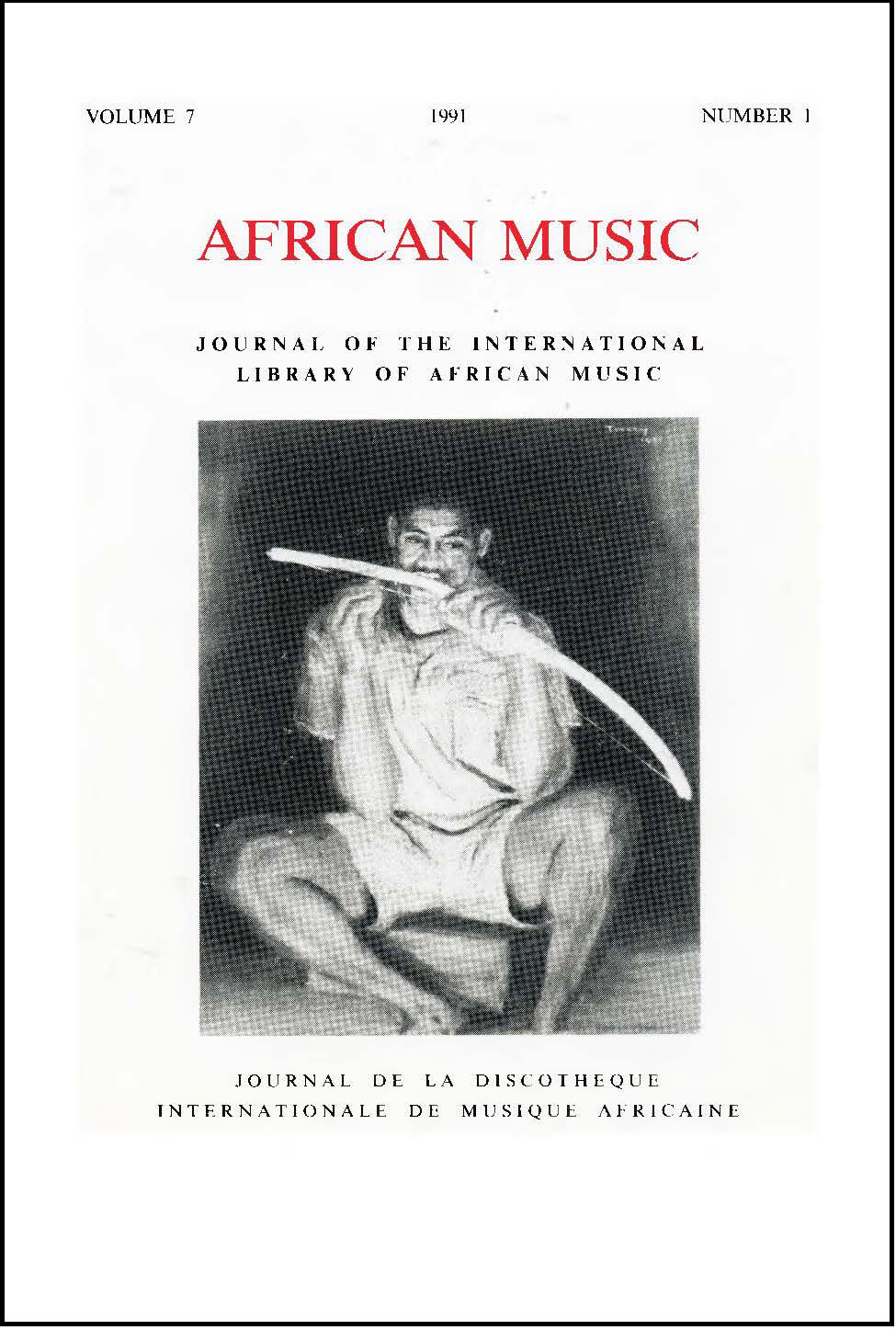 Downloads
How to Cite
Darkwa, Asante. 2017. "Sengenya Dance Music: Its Intrumental Resources and Performance". African Music : Journal of the International Library of African Music 7 (1):48-54. https://doi.org/10.21504/amj.v7i1.1929.