The music of Tiv
Keywords:
Tiv (African people) -- Music, Ethnomusicology -- Nigeria, Imitation in music, Musical instruments -- Africa, Folk songs -- Africa, Folk songs -- Africa -- History and criticism, Music and dance -- Nigeria, Music -- History and criticism
Abstract
Bordering the Benue River, geographically bulging on either side, the Tiv people have developed a musical style which reflects the individuality of their customs and thought to an interestingly marked degree. A semi-Bantu people, the Tiv have combined the true essentials of the arts of their race with a highly developed sense of mimicry, not unlike that found in the shadow play of Java. This sense of mimicry has no time barriers, however, and in its ancient god-worship form carries with it the jerky rhythm patterns and sharp dancing movements, now moulded by the twentieth century and European contact, but still leaving the angular fingers and sharp percussion crying for favours from A'Ondo, their God of the heavens and the father of Tiv and Uke.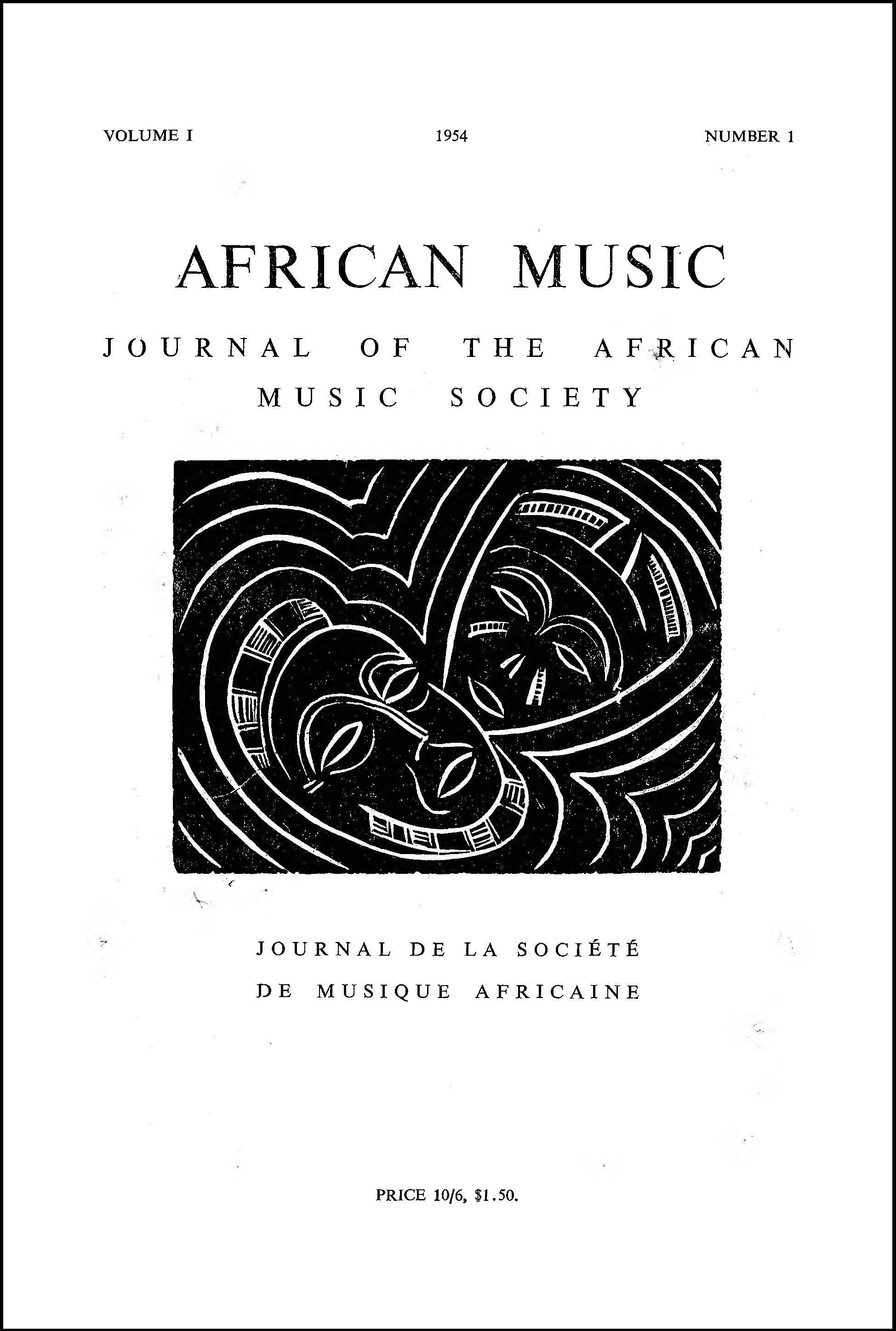 Downloads
How to Cite
Lane, M.G.M. 1954. "The Music of Tiv". African Music : Journal of the International Library of African Music 1 (1):12-15. https://doi.org/10.21504/amj.v1i1.220.