Initiation a la musique Congolaise
Keywords:
Musical instruments -- Congo (Democratic Republic), Pende (African people) -- Music, Pende (African people) -- Songs and music, Tracey, Hugh
Abstract
Article reprinted by kind permission from Juernesses Musicales: Je reviens enthousiasme, de chez les Bapende, rapportant comme des tresors—a l'amusement des douaniers—les humbles objets faits de bois, de tiges de bambous, de calebasses, qui sont leurs instruments de musique. Autres tresors : les bandes sonores ou nous avons inclus, mon ami Jean Stroobants, de Radio-Congo, et moi-meme, les puis- santes masses vocales, les batteries endiablees, les cris de la foule,—toute l'atmosphere de la-bas. Et puis, il y a les precieux carnets de notes fruits de patientes enquetes, les voca-bulaires, les mesurages.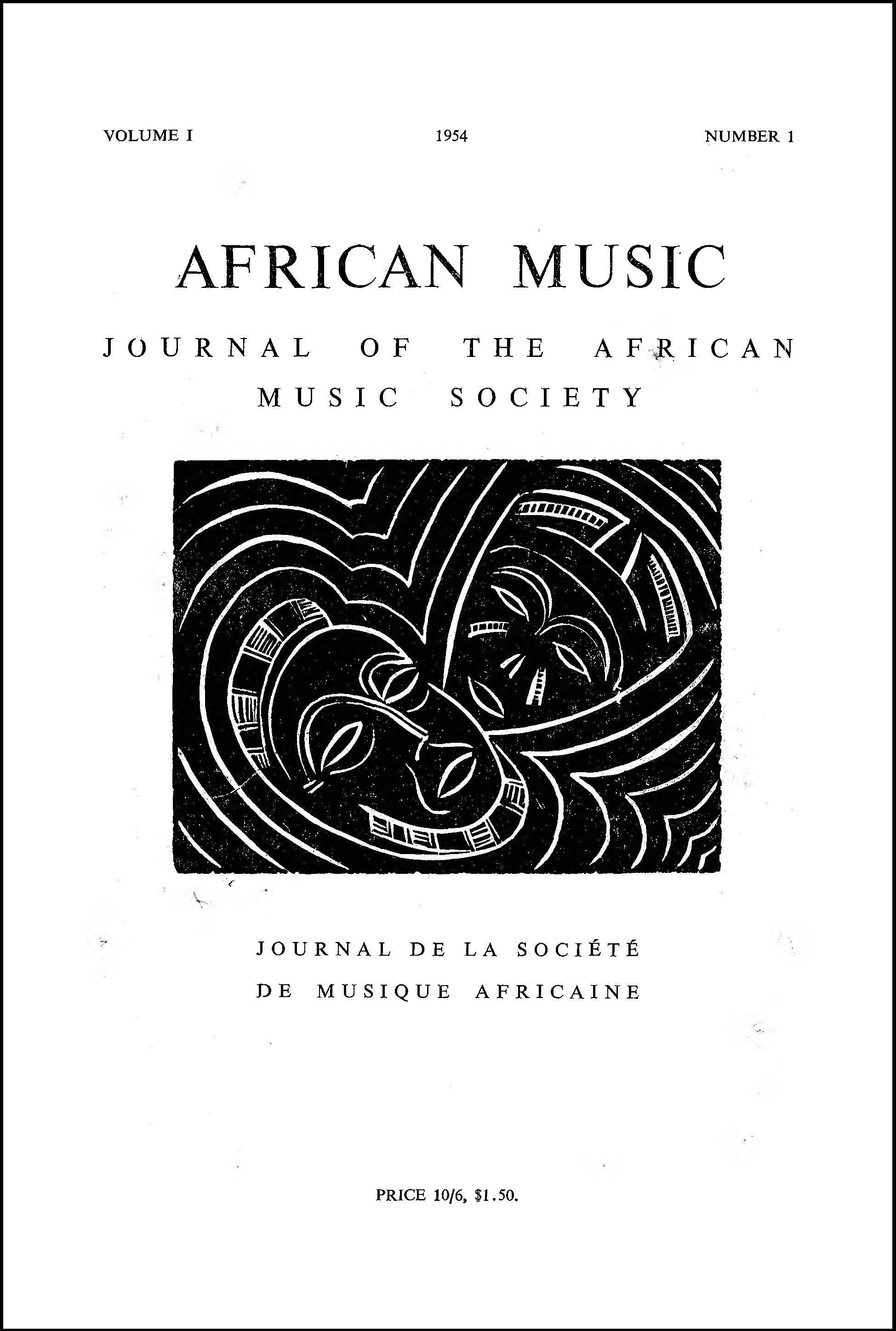 Downloads
How to Cite
Maquet, J.N. 1954. "Initiation a La Musique Congolaise". African Music : Journal of the International Library of African Music 1 (1):64-68. https://doi.org/10.21504/amj.v1i1.230.