APPALACHIAN BLACK FIDDLING: HISTORY AND CREATIVITY
Keywords:
Fiddle, African Americans, European Americans, Appalachia, United States, Country music, Hillbilly music, Old-time music
Abstract
Discussions on Appalachian music in the United States most often evoke images of instruments such as the fiddle and banjo, and a musical heritage identified primarily with Europe and European Americans, as originators or creators, when in reality, many Europeans were influenced or taught by African-American fiddlers. Not only is Appalachian fiddling a confluence of features that are both African- and European-derived, but black fiddlers have created a distinct performance style using musical aesthetics identified with African and African-American culture. In addition to a history of black fiddling and African Americans in Appalachia, this article includes a discussion of the musicking of select Appalachian black fiddlers.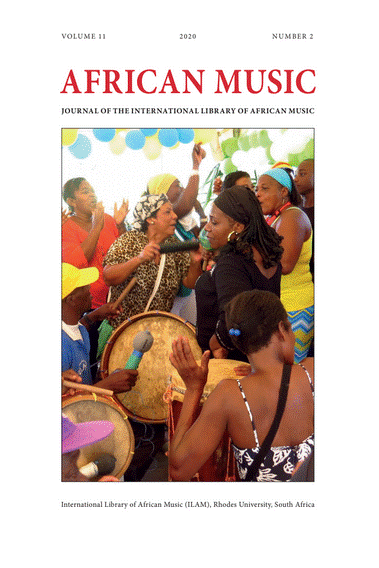 Downloads
How to Cite
DjeDje, Jacqueline Cogdell. 2020. "APPALACHIAN BLACK FIDDLING: HISTORY AND CREATIVITY". African Music : Journal of the International Library of African Music 11 (2):77-101. https://doi.org/10.21504/amj.v11i2.2315.