ARRULLOS, CHIGUALOS AND ALABAOS: TRADITIONAL AFRO-ESMERALDENIAN MUSIC IN ECUADOR
Keywords:
Traditional music, Spirituality, Religion, Catholicism, Syncretism
Abstract
In this article I examine traditional Afro-Esmeraldenian music as manifested in religious and spiritual contexts. I discuss the repertoire's formal musical aspects and its associated factors. I argue that the traditional music of the Afro-Esmeraldenian community is evidence of a performance culture that has taken on the characteristics of first nation Americans and Spanish colonisers, while retaining a distinct African identity mostly in the musical instruments such as the marimba, rattles and drums, in the polyrhythms and in the distinctive responsorial singing. )e religious sphere is a fundamental and representative space for understanding the cosmovision and symbolism of the Afro-Esmeraldenians, a population located on Ecuador's northern Pacific coast, originally settled during forced migration of Africans to America between the sixteenth and nineteenth centuries. Here, traditional musical practices have survived through generations and reflects the importance of the spiritual world for this cultural group. In addition, it is likely that the religious sphere has contributed significantly to the validity and durability of the Afro-Esmeraldenian musical repertoire and the instruments making up the traditional ensemble.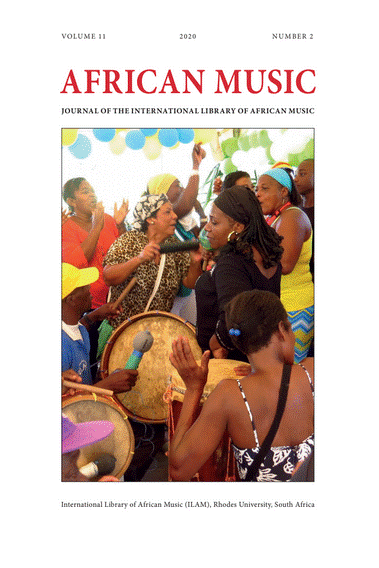 Downloads
How to Cite
Palacios, Fernando. 2020. "ARRULLOS, CHIGUALOS AND ALABAOS: TRADITIONAL AFRO-ESMERALDENIAN MUSIC IN ECUADOR". African Music : Journal of the International Library of African Music 11 (2):119-40. https://doi.org/10.21504/amj.v11i2.2317.