Eight flute tunes from Butembo, east Belgian Congo: an analysis in two parts, musical and physical: Part 1
Keywords:
Flute -- Congo (Democratic Republic), Nande (Congolese (Democratic Republic) and Ugandan people) -- Music, Flute music -- Congo (Democratic Republic) -- History and criticism, Music -- Congo (Democratic Republic), Musical analysis
Abstract
The eight tunes were recorded by Mr. Hugh Tracey on July 24th, 1952, at Butembo, near Lake Edward, North-East Belgian Congo. The performer was Katsuba Mwongolo, a Nande herdsman who roams the highlands on the eastern border of the Congo where the hills run alongside the great western rift opposite the Ruwenzori Mountains. Mwongolo plays the flute all day to his goats and has developed, so they say, a distinct style of his own.
References
Trowell and Wachsmann '53:—"Tribal Crafts of Uganda", by Margaret Trowell and K. P. Wachsmann. O.U.P., 1953.

Merriam '55:—"Musical Instruments and Techniques of Performance among the Bashi", by A. P. Merriam. From Zaire, IX, II, 1955.

Sachs '43:—"The Rise of Music in the Ancient World", by Curt Sachs., W. W. Norton, New York, 1943.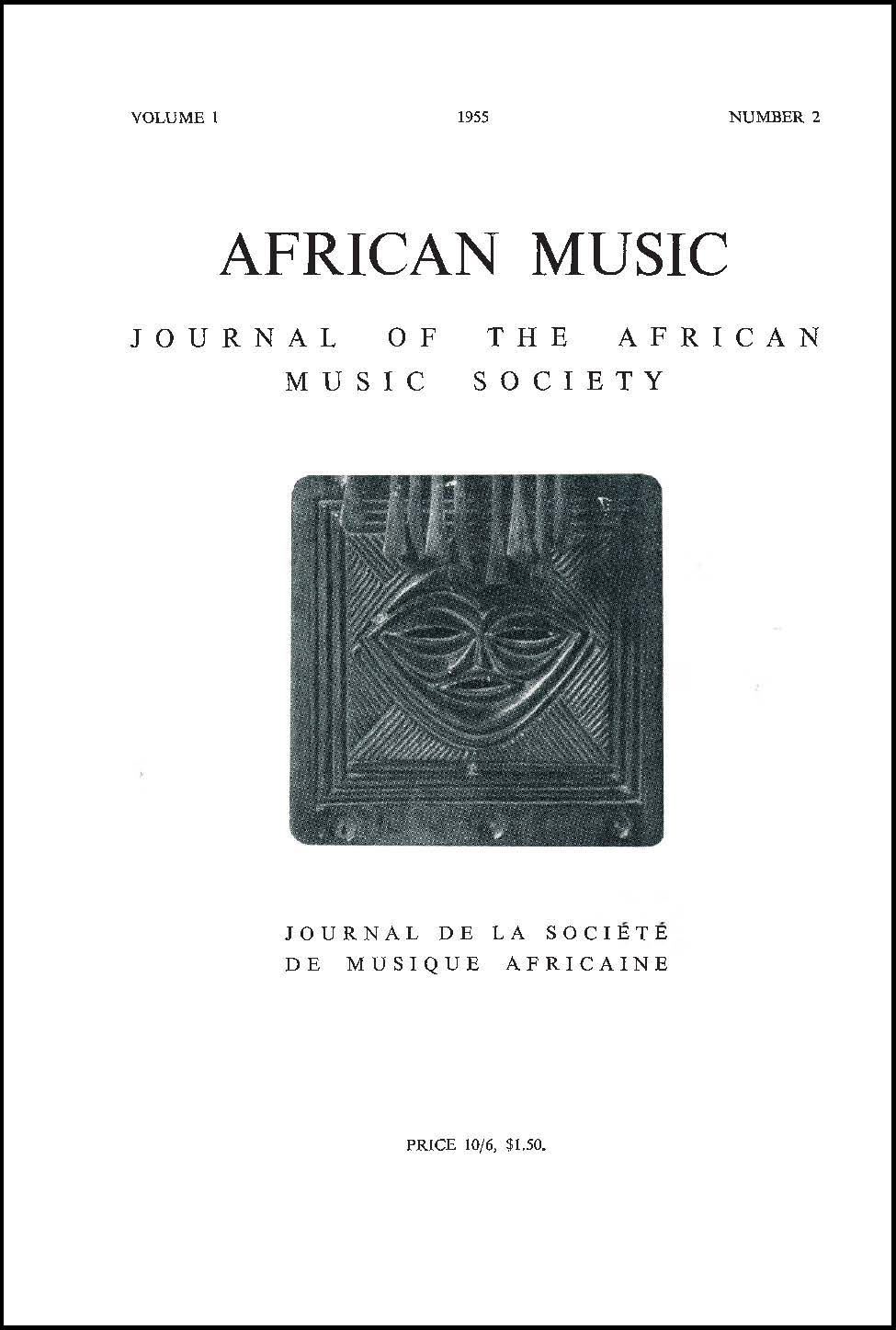 Downloads
How to Cite
Blacking, John. 1955. "Eight Flute Tunes from Butembo, East Belgian Congo: An Analysis in Two Parts, Musical and Physical: Part 1". African Music : Journal of the International Library of African Music 1 (2):24-52. https://doi.org/10.21504/amj.v1i2.253.