Problems of pitch, pattern and harmony in the ocarina music of the Venda
Keywords:
Ocarina music -- South Africa, Venda (African people) -- Music, Musical instruments -- Africa, Musical pitch, Harmony, Melody -- Africa
Abstract
This paper aims both to describe some features of Venda ocarina music and to relate these findings to a problem of method in ethno-musicology.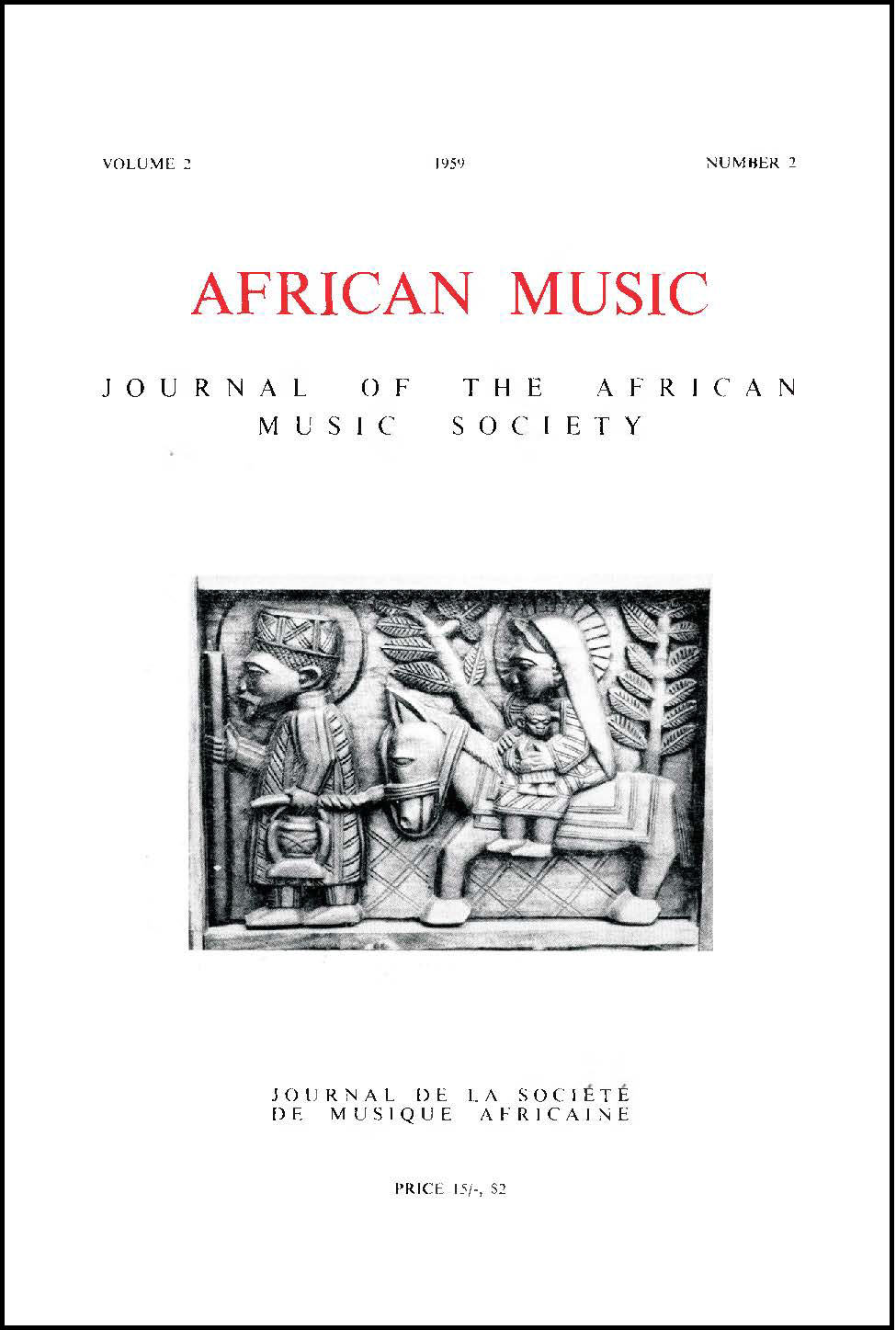 Downloads
How to Cite
Blacking, John. 1959. "Problems of Pitch, Pattern and Harmony in the Ocarina Music of the Venda". African Music : Journal of the International Library of African Music 2 (2):15-23. https://doi.org/10.21504/amj.v2i2.583.