The music of Ankole: the Sheegu pipeband, and the regalia of the royal drum "Bagyendanwa"
Keywords:
Music -- Ankole (Uganda), Hima (African people) -- Music, Musical instruments -- Ankole (Uganda), Iru (African people) -- Music, Sheegu -- Ankole (Uganda)
Abstract
The population of Ankole is mainly composed of three ethnic groups: the Hima, the owners of the long-horned cattle; the Iru, whose rural economy is that of peasant cultivation; and a minority of Kiga farmers who, because of over-population, emigrated from Kigezi and have made their homes in Ankole. Each group has its own traditional music, and despite considerable variation, there are several common characteristics. Only instrumental music is to be discussed in this paper, and so I shall confine myself to the most important instrumental music of the three ethnic groups living in Ankole: the Hima, the Iru and the Kiga.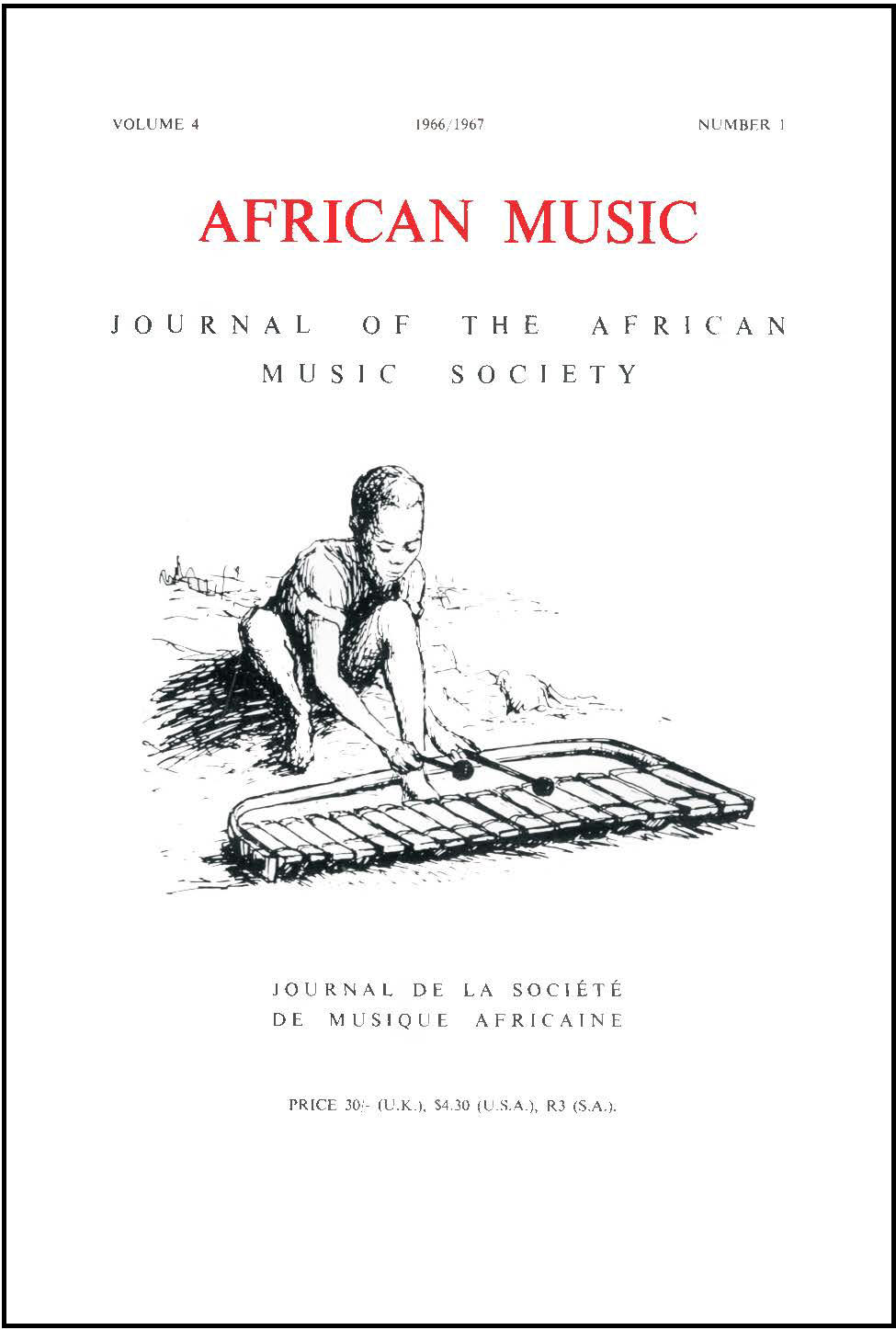 Downloads
How to Cite
van Thiel, Paul. 1966. "The Music of Ankole: The Sheegu Pipeband, and the Regalia of the Royal Drum 'Bagyendanwa'". African Music : Journal of the International Library of African Music 4 (1):6-20. https://doi.org/10.21504/amj.v4i1.753.