Musical appreciation in central and southern Africa
Keywords:
Music -- Social aspects -- Africa, Music appreciation -- Africa, Music -- Africa -- Foreign influences
Abstract
A continuation of the theory published in the previous edition of African Music, pages 29-34, and part of the text of the second Cramb Lecture delivered by the author at the University of Glasgow on January 17th, 1967. The musical arts of Africa provide a channel, a veritable fiord, into the heart of African spiritualities which may yet provide a key to much of their distinctive character. Whether it will remain distinctive in a positive or negative way is another matter, and depends entirely upon Africans themselves however much they may shelve the responsibility. The facts which have been collected are part of the tangible side of the subject; we have already discovered much of how they make music.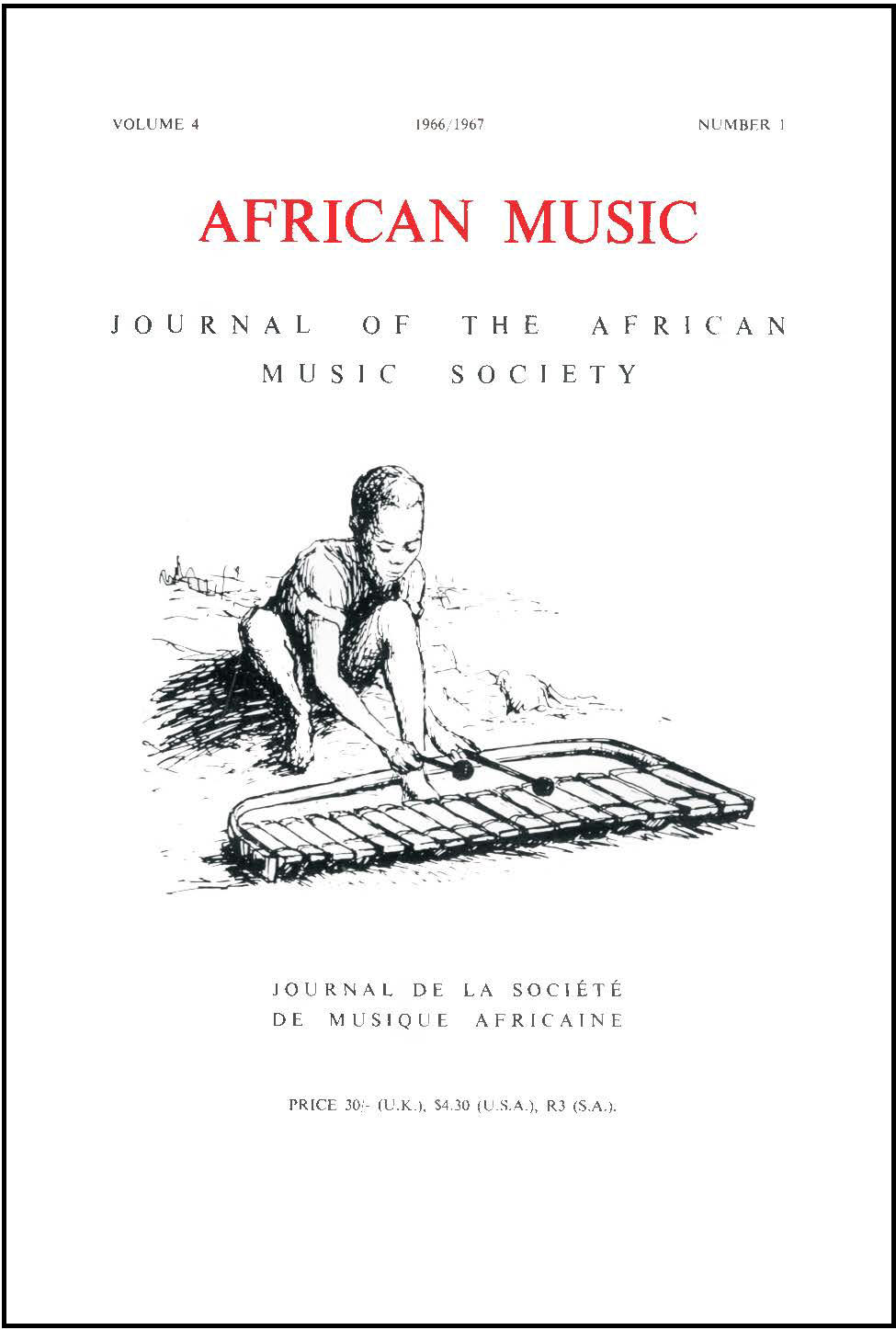 Downloads
How to Cite
Tracey, Hugh. 1966. "Musical Appreciation in Central and Southern Africa". African Music : Journal of the International Library of African Music 4 (1):47-55. https://doi.org/10.21504/amj.v4i1.758.