Bemba music, a summary collected from Bakalamba" elders on culture, religion and music of the Bemba-speaking people in the Northern and Luapula Provinces of Northern Rhodesia.
Keywords:
Bemba (African people) -- Music, Bemba (African people) -- Social life and customs, Music -- Zambia
Abstract
These Tribes seem to me to have come from one principal stem. As they came down,they had to conquer others whom they met in their ways and kept fit men as slaves or soldiers while prefering marriage to death with younger beautiful women. We may think when we come to customs, that Babemba had started already mixing up culture. This could be true, from the reasoning point of view, but it was not always the case, because those captives taken as wives were very entirely subjected to the manners and customs of their masters. When they reached Luapula river, as, too, we can find from some books on Northern Rhodesia, some big chiefs decided to remain along the rivers valley, while others pushed forward for a better settlement. In this way tribes which were coming down as a unit split up so several of them we can find today occupying all the areas of these two provinces: Northern (in the north) and Luapula (in the west).I was not discussing history of these tribes in bringing before you those points; that was to give you an idea of what differences and likenesses one ought to meet when working about these peoples culture and music in general, so that when I, for instance say that in the north they have Mupukumo as their chief folk songs and in the west they have Kalela you may know why.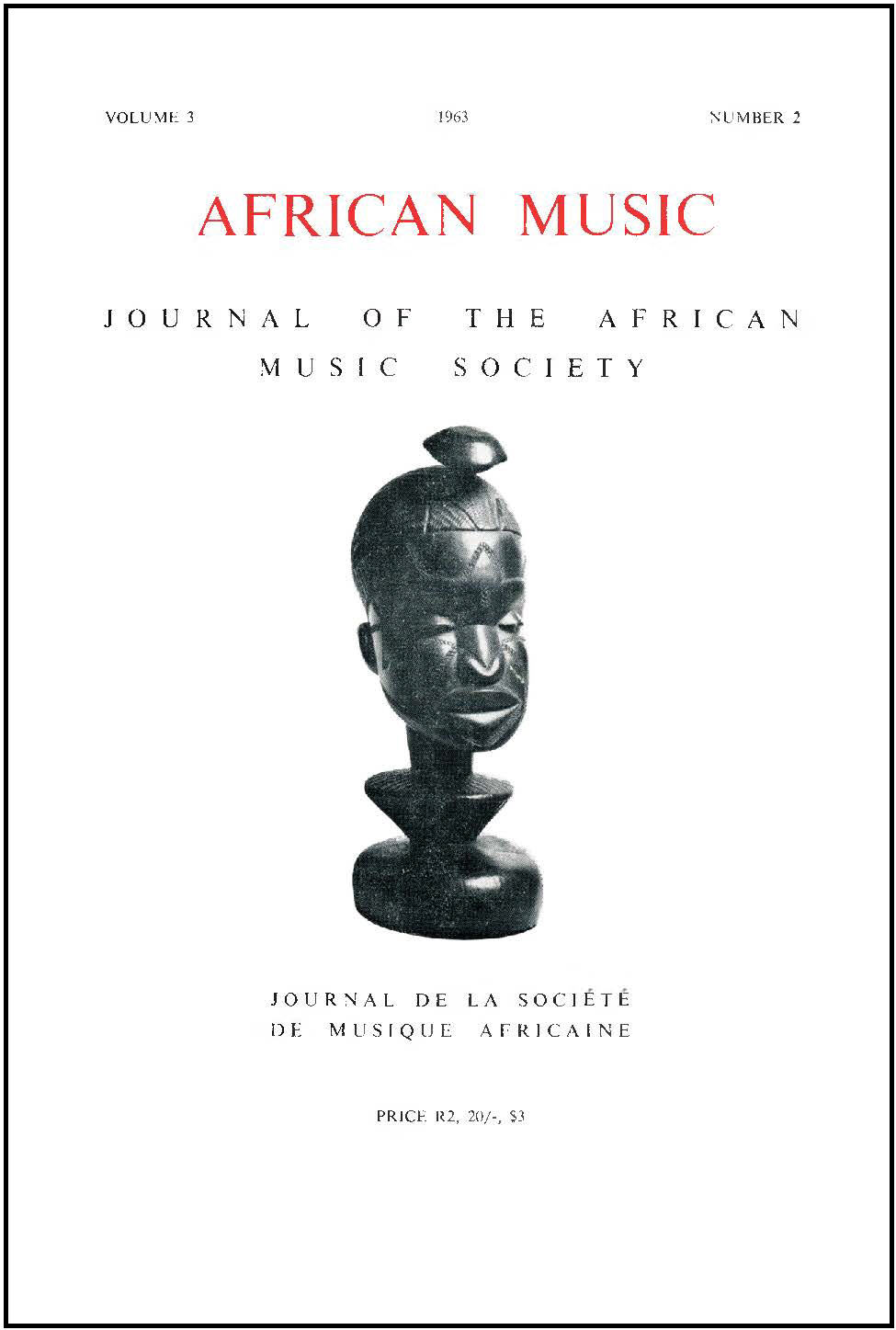 Downloads
How to Cite
Lunsonga, Cajetan. 1963. " Religion and Music of the Bemba-Speaking People in the Northern and Luapula Provinces of Northern Rhodesia". African Music : Journal of the International Library of African Music 3 (2):27-35. https://doi.org/10.21504/amj.v3i2.829.