The development of music
Keywords:
Music -- Africa, Folk music -- Africa, Blacks -- Africa -- Music
Abstract
Of all the arts in Africa music is perhaps the most widely spread, the most narrowly subdued, and the most highly misinterpreted. The very word music has often a strangely forbidding and even frivolous connotation. When the attribute African is added to it, aversion may be complete, as the picture they jointly evoke may on first impact leave the impression of a meaningless or sinister abstract, unless we care to reverse the painting in its frame and see what is indelibly written on its back by the artists. The development of such an apparently amorphous art may appear to be of secondary importance on a continent preoccupied with the new responsibilities of independence and of obtaining willing aid from the outside world on its own credentials; but African music, with all its implications of creative imagination, frankness and effectiveness, is one of those credentials.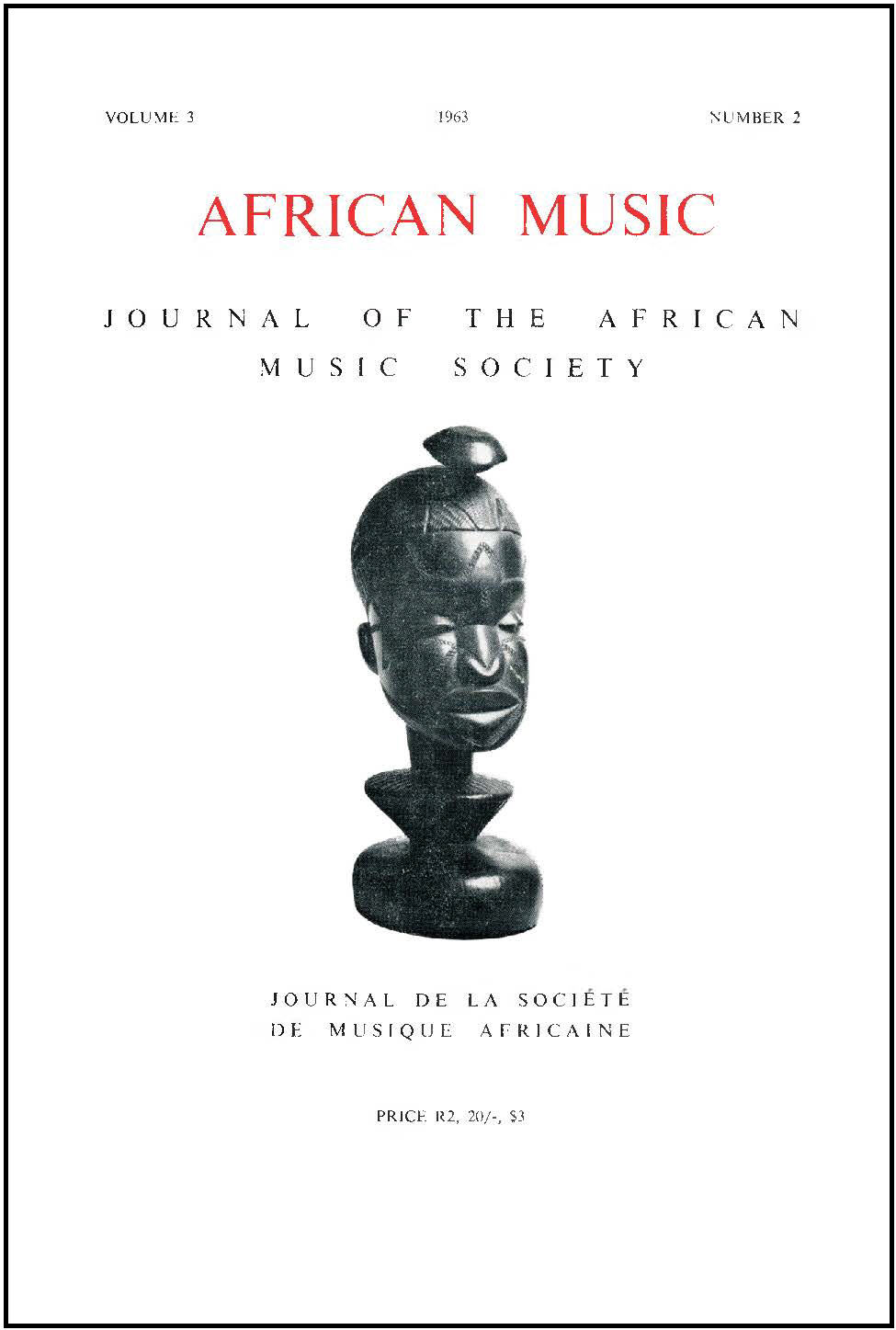 Downloads
How to Cite
Tracey, Hugh. 1963. "The Development of Music". African Music : Journal of the International Library of African Music 3 (2):36-40. https://doi.org/10.21504/amj.v3i2.830.