Kwanongomo College, Bulawayo
Keywords:
Music -- Instruction and study -- Africa, Kwanongomo College (Zimbabwe)
Abstract
Kwanongoma - the Place of Music - was opened in 1961 for the purpose of training African musicians and, in particular, African music teachers. It is the first venture of its kind in Southern Rhodesia and, as will be seen from the Syllabus, the work done covers a wide field of studies in which indigenous music plays a large part.Kwanongoma produces not only Teachers but also workers in Youth Clubs and other Community music organisers and performing musicians in their own right. It is with the foregoing aims that Kwanongoma College is offered to the African peoples as a focal point for a new African Musical Scholarship, which will create a cultural awareness that will entitle them to the respect of the civilised world.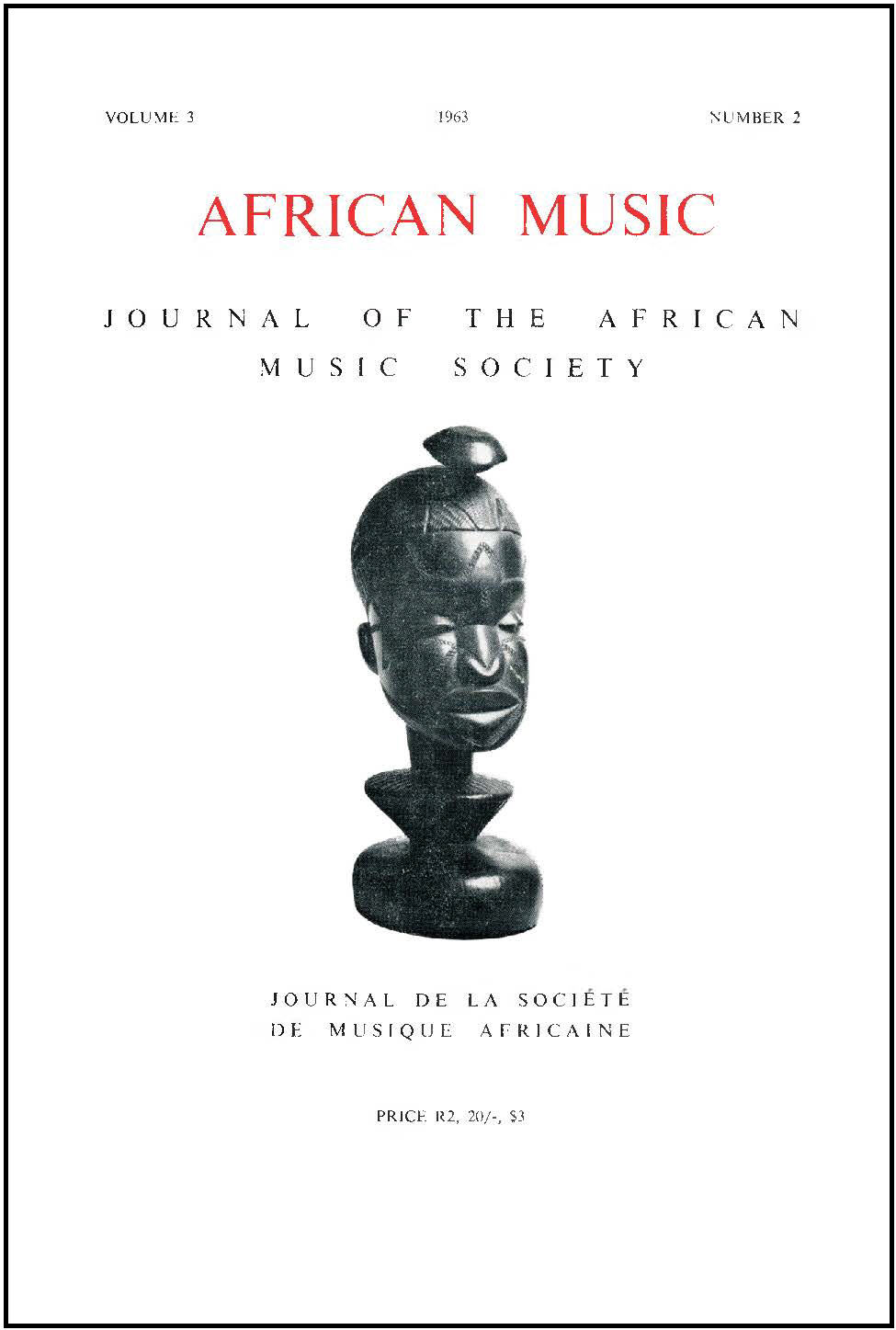 Downloads
How to Cite
Williamson, Leslie. 1963. "Kwanongomo College, Bulawayo". African Music : Journal of the International Library of African Music 3 (2):48-49. https://doi.org/10.21504/amj.v3i2.833.