Musical appreciation among the Shona in the early thirties
Keywords:
Shona (African people) -- Music, Muisc -- Social aspects -- Zimbabwe, Music appreciation -- Zimbabwe
Abstract
How to measure musical appreciation has never been adequately solved. One can only hope to make rather wide generalizations of the Shona ability to appreciate music, especially in these days when European-directed schools have so strong a hold upon African children. It is through the children that they have launched a concerted attack upon local culture. African music is still active, but the semi-European music which is fostered by most of the schools has begun to show its influence.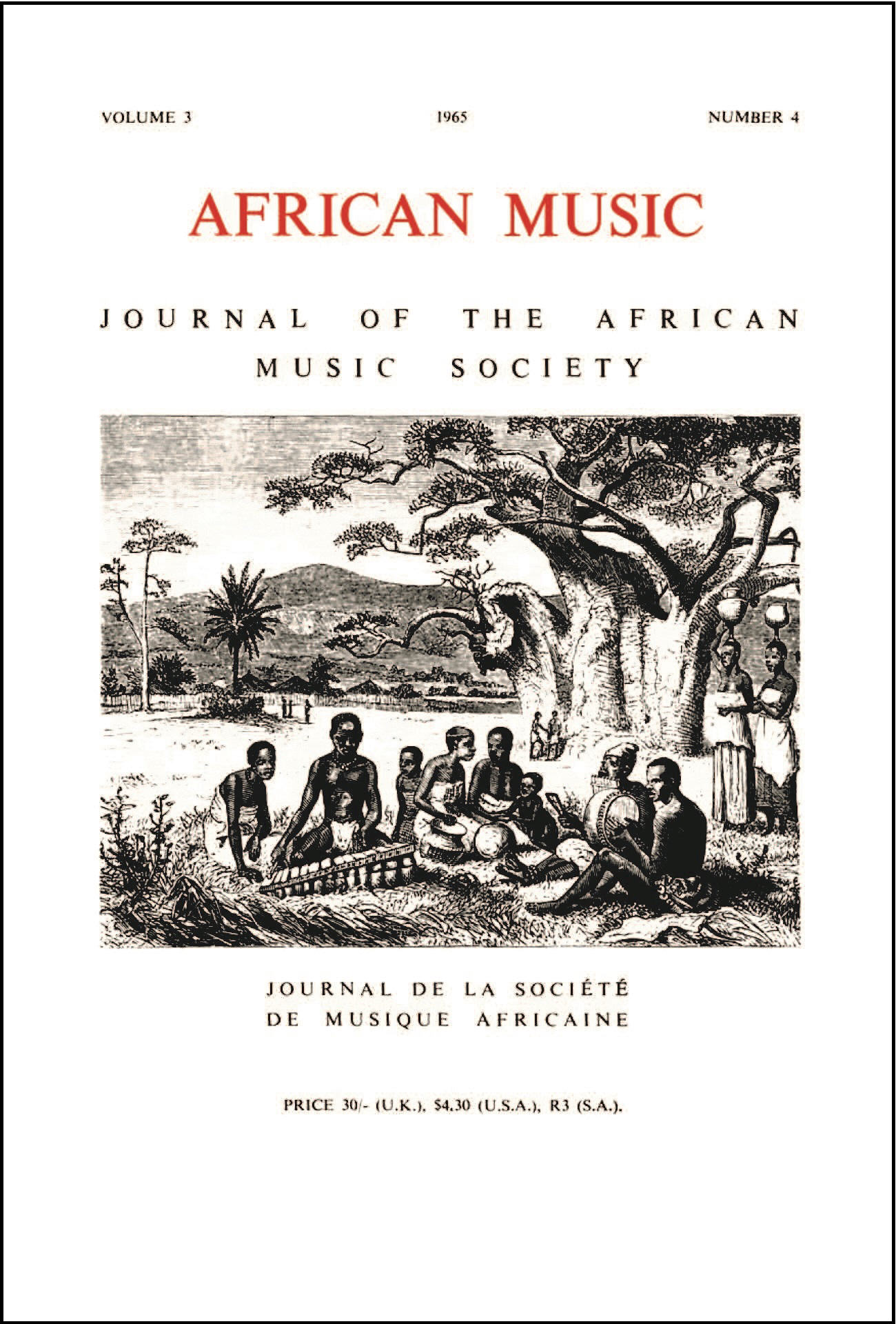 Downloads
How to Cite
Tracey, Hugh. 1965. "Musical Appreciation Among the Shona in the Early Thirties". African Music : Journal of the International Library of African Music 3 (4):29-34. https://doi.org/10.21504/amj.v3i4.1063.