Tina's lullaby
Keywords:
Lullabies -- Zimbabwe, Lullabies -- Georgia, Slaves -- United States
Abstract
The Library was recently requested by Dr. Ruth L. Bartholomew of Paine College, Augusta, Georgia, U.S.A., to assist her in placing an old Negro lullaby which had been handed down by succeeding generations of an American family in that city who were keen to find out from which part of Africa the song might have come. The first transcriptions of the song on paper which she sent us had proved baffling, and so we asked Dr. Bartholomew to send us a tape recording as she said that it was still remembered and could be sung by an old lady of over eighty years, Mrs. Johnson, who was a member of the family.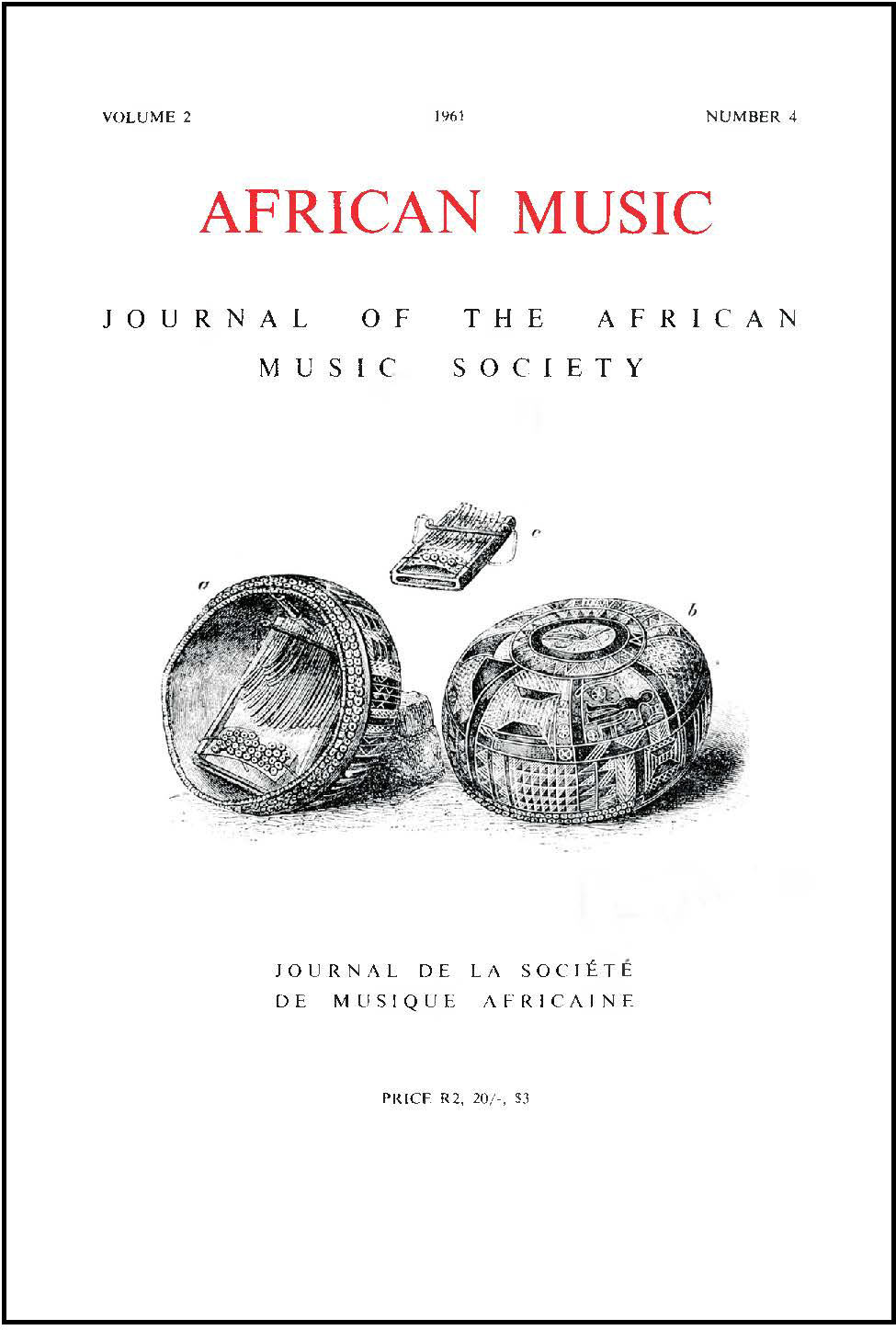 Downloads
How to Cite
Tracey, Hugh. 1961. "Tina's Lullaby". African Music : Journal of the International Library of African Music 2 (4):99-101. https://doi.org/10.21504/amj.v2i4.710.