The polyrhythmic foundation of Tswana pipe melody
Keywords:
Tswana (African people) -- Music, Ethnomusicology -- Botswana, Pipe music -- Botswana, Pipe (Musical instrument) -- Botswana
Abstract
This paper proposes the theory that Tswana pipe melody is not initially conceived as melody at all, but is the result of the application of polyrhythms to the fixed pitches of the pipes of the ensemble in accordance with the norms of Tswana harmony.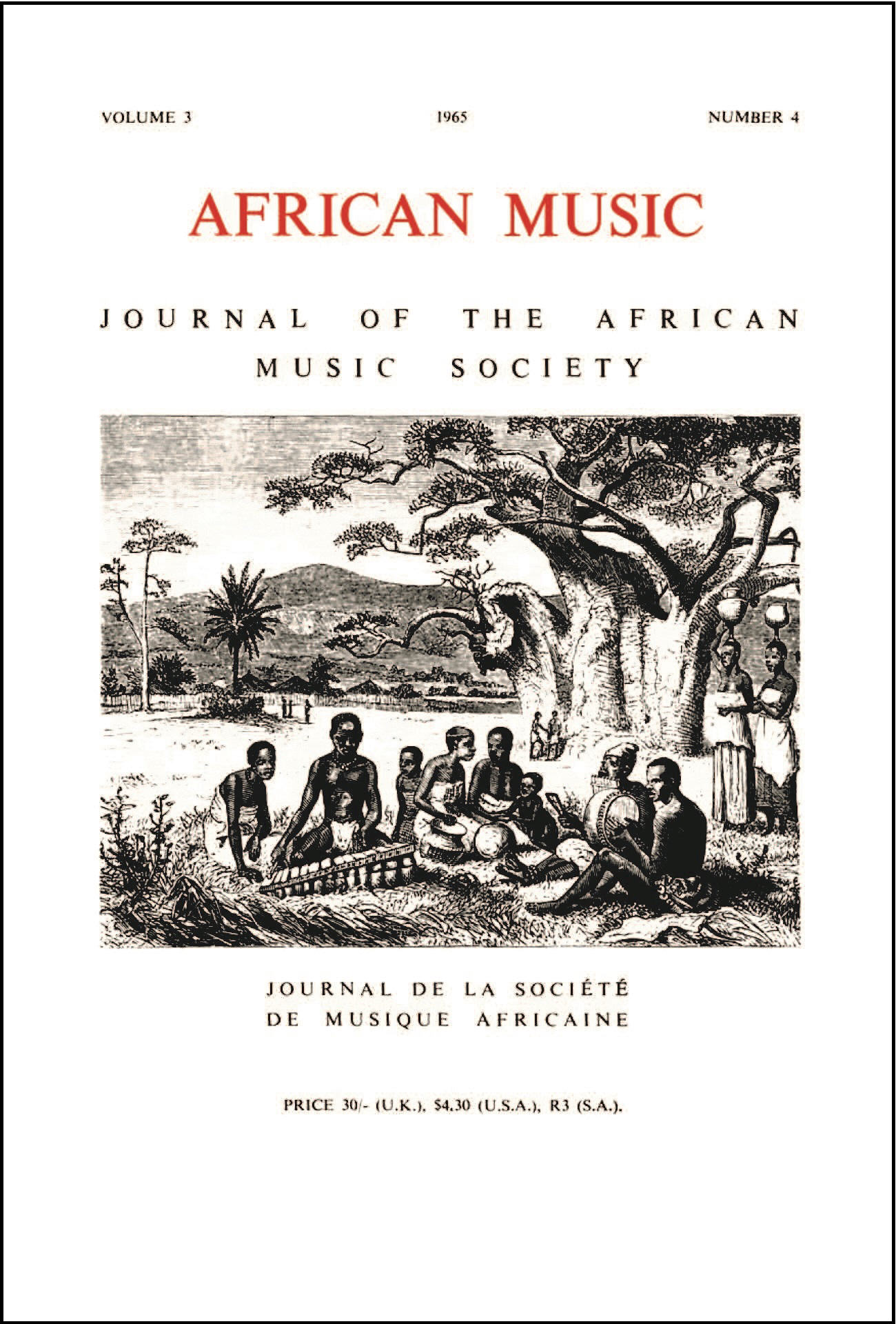 Downloads
How to Cite
Ballantine, Christopher. 1965. "The Polyrhythmic Foundation of Tswana Pipe Melody". African Music : Journal of the International Library of African Music 3 (4):52-67. https://doi.org/10.21504/amj.v3i4.1065.