EDMUND "NTEMI" PILISO JAZZING THROUGH DEFEAT AND TRIUMPH: AN INTERVIEW
Keywords:
marabi, African jazz, US jazz, Harlem Swingsters, Alexandra All Stars Band, apartheid, politics, mbaqanga, bebop, African Jazz Pioneers
Abstract
Associated with the local swing style usually described as African jazz, Edmund "Ntemi†Piliso was one of the most highly regarded, frequently recorded, extensively consulted and best known South African musicians of the twentieth century. Renowned for his deep knowledge of the urban black South African popular music of his time, as well as for his reflexively intelligent insights into its relationship with mainstream international jazz, he is perhaps more appropriately thought of as an "organic intellectual†of his time, place, and musical culture. The article introduces Piliso and then presents a wide-ranging interview dealing with his life and work. Piliso recounts this history, offering numerous insights into many of the key social, political, and musical developments of his time.
References
Ballantine, Christopher. 2012 Marabi Nights: Jazz, "Race" and Society in Early Apartheid South Africa. Second edition. Pietermaritzburg: UKZN Press.

Coplan, David. 1998 "Black Popular Music in South Africa." The Concise Garland Encyclopedia of World Music, Volume 1: 111–122.

Coplan, David. 2007 In Township Tonight! South Africa's Black City Music and Theatre. Second edition. Chicago: Chicago University Press.

Hannerz, Ulf. 1994 "Sophiatown: The View from Afar." Journal of Southern African Studies 20 (2): 186.

Interviews by author
Lerole, Aaron. Johannesburg, 15 January 1986.
Piliso, Edward "Ntemi". Johannesburg, 24 January 1984 to 26 July 1986.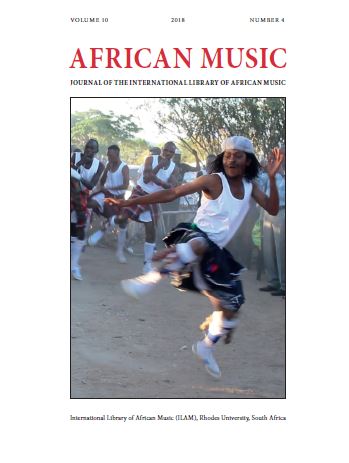 Downloads
How to Cite
Ballantine, Christopher. 2018. "EDMUND "NTEMI" PILISO JAZZING THROUGH DEFEAT AND TRIUMPH: AN INTERVIEW". African Music : Journal of the International Library of African Music 10 (4):144-59. https://doi.org/10.21504/amj.v10i4.2237.