Zande harp music
Keywords:
Zande (African people) -- Music, Harp music -- Africa, Central, Harp -- Africa, Musical instruments -- Africa, Central.
Abstract
The physical part of this study is very interesting, on the way in which the instrument kundi can be made. I did not have either the patience or the time to dedicate myself to such study. I first met this instrument in November 1926. I was interested in the nostalgic sound and the pathetic tune of Kundi, besides its gay sounds, more than I was interested in its making.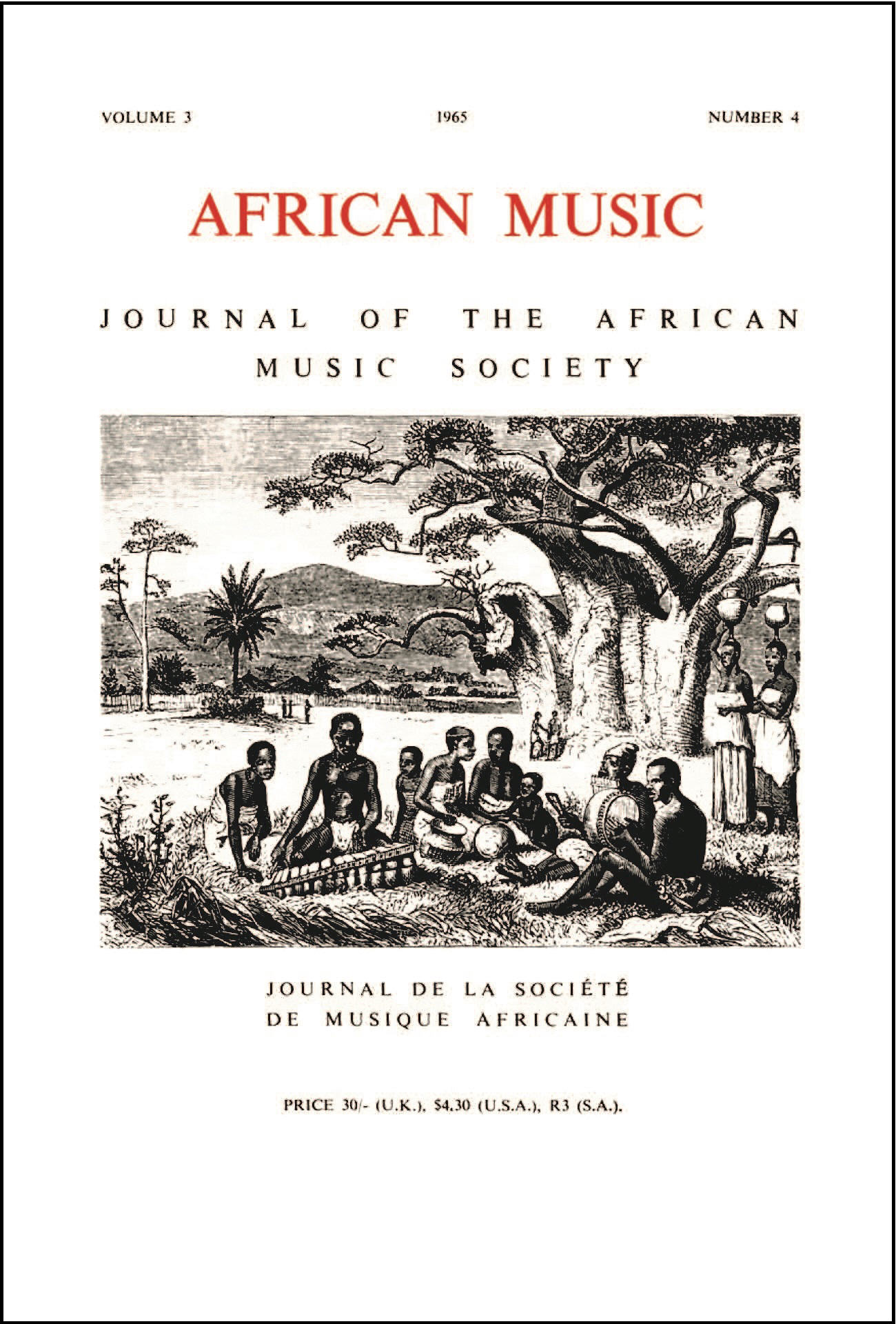 Downloads
How to Cite
Giorgetti, Filiberto. 1965. "Zande Harp Music". African Music : Journal of the International Library of African Music 3 (4):74-76. https://doi.org/10.21504/amj.v3i4.1069.