Standard drum patterns in Nigeria
Keywords:
Drum language -- Nigeria, Drum music -- Nigeria
Abstract
In the study of African music, it is often dangerous to draw dogmatic conclusions as what obtains in one part of the continent can many times be entirely different from the practices in other parts; and even in one particular area of research, care must be taken to look at exhaustive data before a general conclusion can be made. In spite of this, I think we can safely say that the drum is the basis of all African instrumental music -and I am not overlooking the all-xylophone orchestras of the Chopi people, who are the exception rather than the rule. I would like to mention here that by drum I mean not only the skin variety, but pot drums, wooden drums, calabash drums and all other instruments of this variety which fulfil the same functions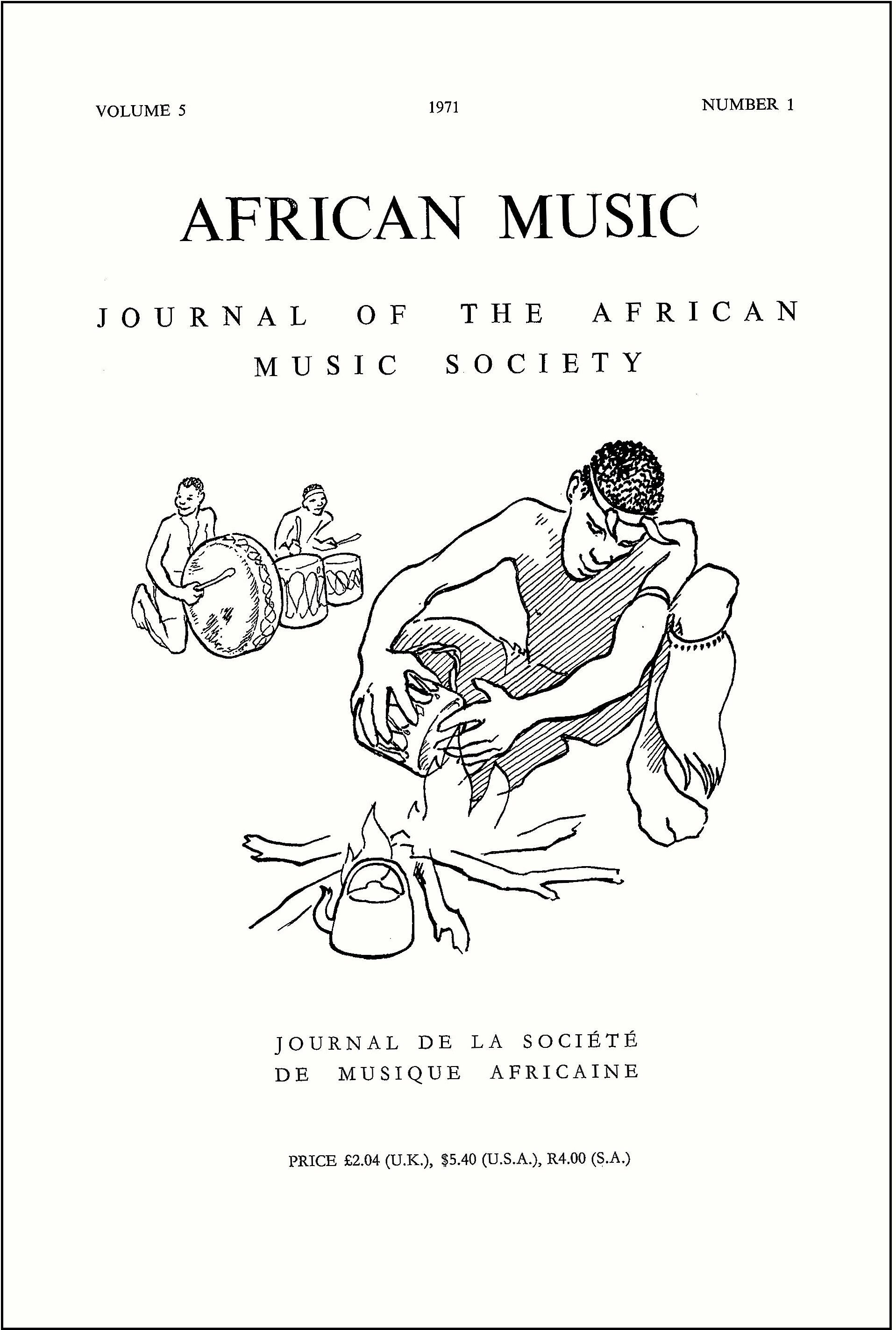 Downloads
How to Cite
Akpabot, Samuel. 1971. "Standard Drum Patterns in Nigeria". African Music : Journal of the International Library of African Music 5 (1):37-39. https://doi.org/10.21504/amj.v5i1.1146.