Shangana-Tsonga drum and bow rhythms
Keywords:
Musical meter and rhythm -- South Africa, Percussion music -- South Africa, Tsonga (African people) -- Music
Abstract
There are exactly four types of Tsonga drum, and four types of bow, and the prevalence of their sounds in Tsongaland outweighs that of any other musical instrument. The former are played mostly by women, the latter mostly by men, and the social role of each instrument is in sharp contrast to that of the other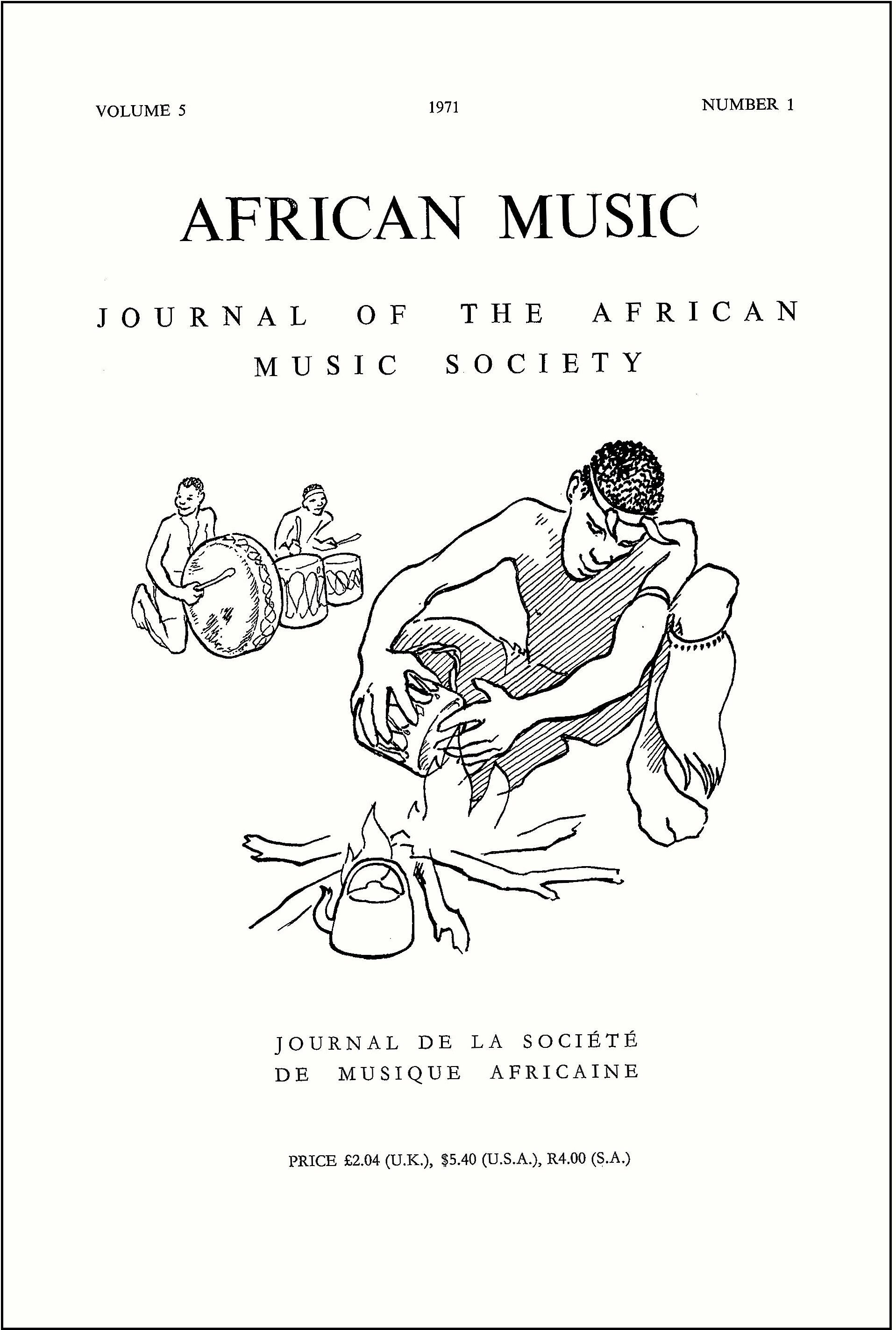 Downloads
How to Cite
Johnston, Thomas F. 1971. "Shangana-Tsonga Drum and Bow Rhythms". African Music : Journal of the International Library of African Music 5 (1):59-72. https://doi.org/10.21504/amj.v5i1.1151.