Three principles of timing in Anlo dance drumming
Keywords:
Drum -- Ghana, Anlo (African people) -- Music, Ewe (African people) -- Music, Dance -- Ghana, Musical meter and rhythm -- Ghana
Abstract
In Anyako, an island town in southeastern Ghana, the Anlo branch of the Evespeaking people have at least thirty-seven different traditional drum ensembles. Westerners are not familiar with the principles of musical timing in these ensembles. These principles are clearly illustrated in the Atsiã, dance drumming known as Anlo, a stately recreational music said to date from the sixteenth century or earlier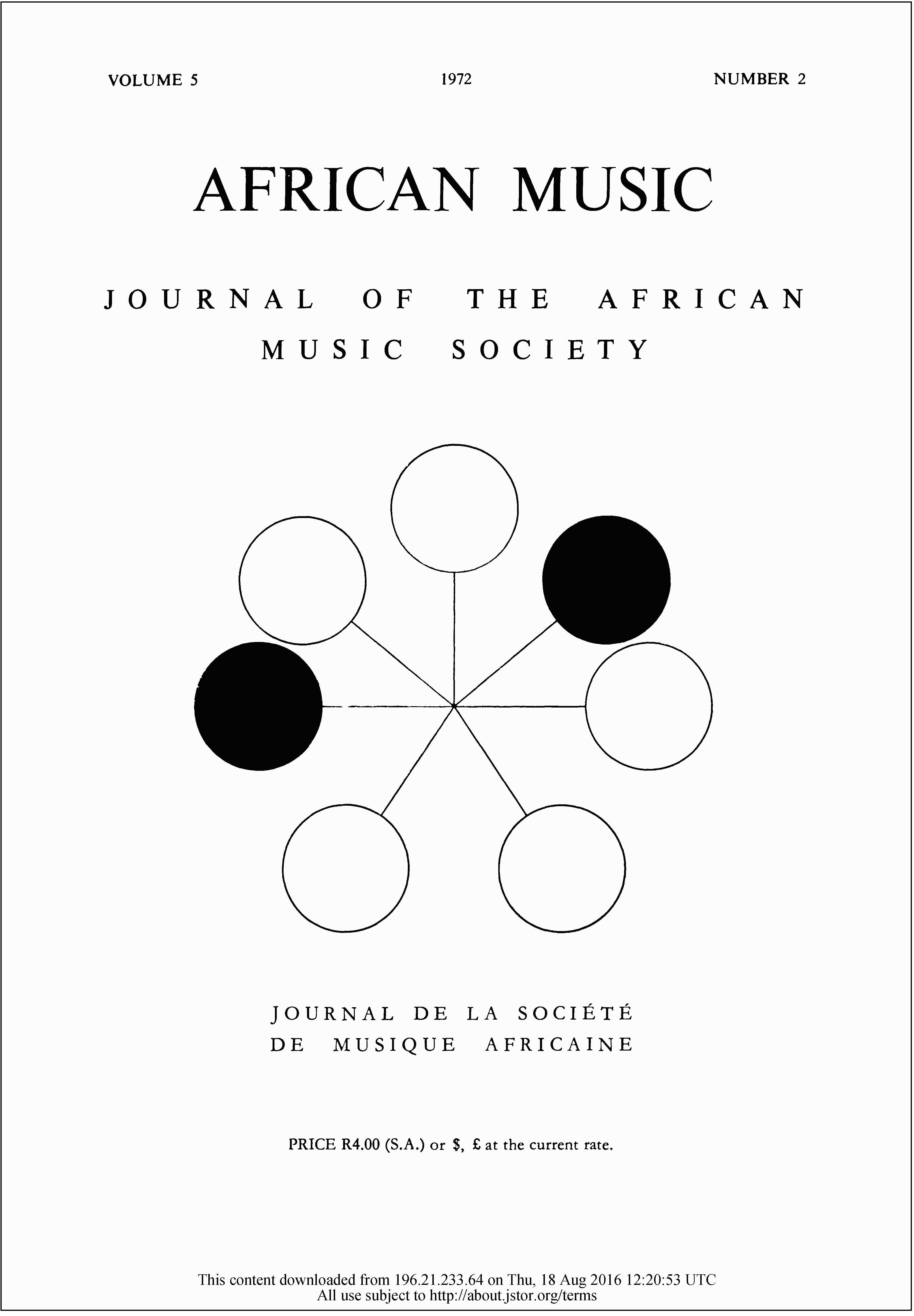 Downloads
How to Cite
Pantaleoni, Hewitt. 1972. "Three Principles of Timing in Anlo Dance Drumming". African Music : Journal of the International Library of African Music 5 (2):50-63. https://doi.org/10.21504/amj.v5i2.1419.