Takada drumming
Keywords:
Percussion music -- Ghana, Ewe (African people) -- Music, Dance -- Africa -- Ghana
Abstract
Nine miles northwest across a lagoon from the coastal settlement of Keta in southeastern Ghana lies the island town of Anyako, a centre of traditional culture for speakers of the Anlo dialect of Evegbe. Kobla Ladzekpo was born there, and has provided the cultural background material and musical examples for this paper, while Hewitt Pantaleoni has done the notation and analysis. Both authors had the opportunity of checking their material at Anyako in July of 1970. Dance drumming among the Anlo-speaking Eveawo is a vigorous traditional ensemble art actively promoted in Anyako through a system of dance clubs. These are set up by the voluntary joint effort of a group of interested men and women, usually from the same age group. Sometimes a club lasts no longer than its founders are able to remain active in it, and sometimes it survives the founders and accumulates representatives from successive generations.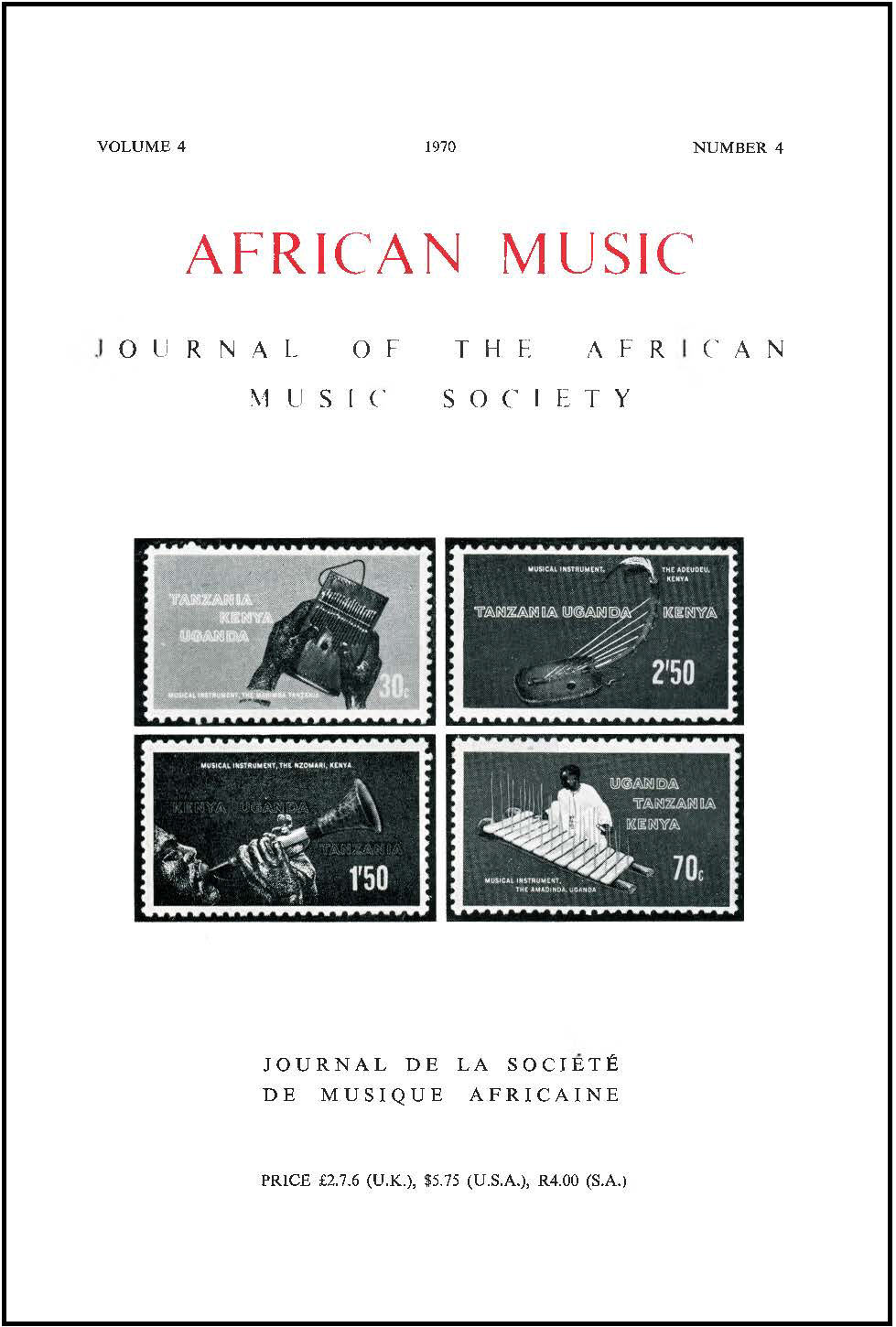 Downloads
How to Cite
Ladzekpo, S. Kobla, and Hewitt Pantaleoni. 1970. "Takada Drumming". African Music : Journal of the International Library of African Music 4 (4):6-31. https://doi.org/10.21504/amj.v4i4.1679.