"MUSIQUE DU BURUNDI" — OCR 40, 33 r.p.m. Disques OCORA, Maison de l'Office de Radio-diffusion Television Francaise, 116 Av. de President Kennedy, Paris.
Abstract
Some first-class music recorded in Burundi in April/May, 1967, by Michel Vuylsteke, and reproduced with first-class quality.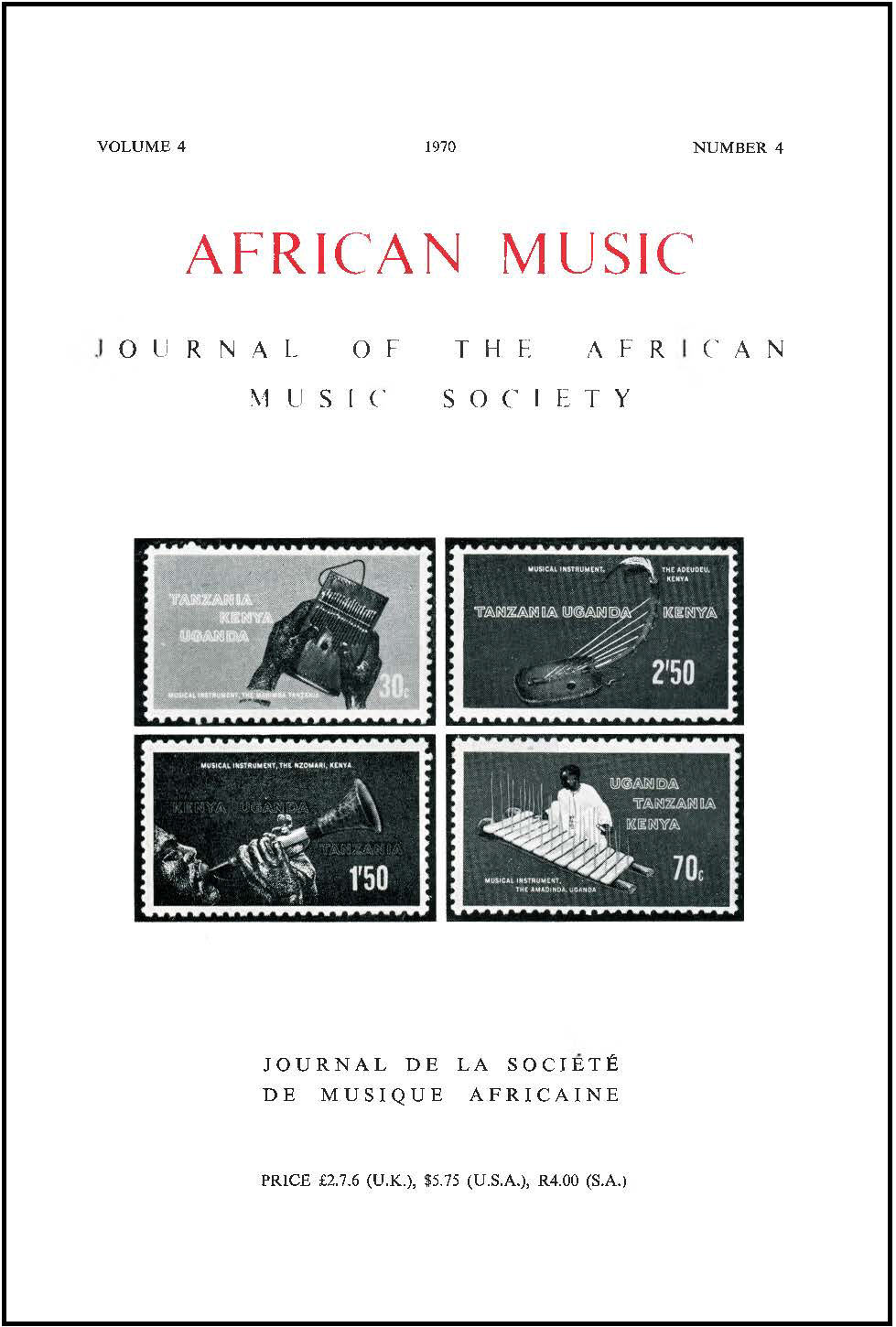 Downloads
How to Cite
Tracey, Andrew. 1970. " Paris". African Music : Journal of the International Library of African Music 4 (4):125. https://doi.org/10.21504/amj.v4i4.1689.