LUBA-SHANKADI VOCAL MUSIC No. 2 in a series of African music recordings issued by the Royal Museum of Central Africa, Tervuren, Belgium and the Belgische Radio en Televisie, 1969. 12-inch disc with pamphlet in four languages, pp. 83.
Abstract
A disc of recordings made by Father Tempels from 1944 to 1950, with musicological notes by Jos Gansemans.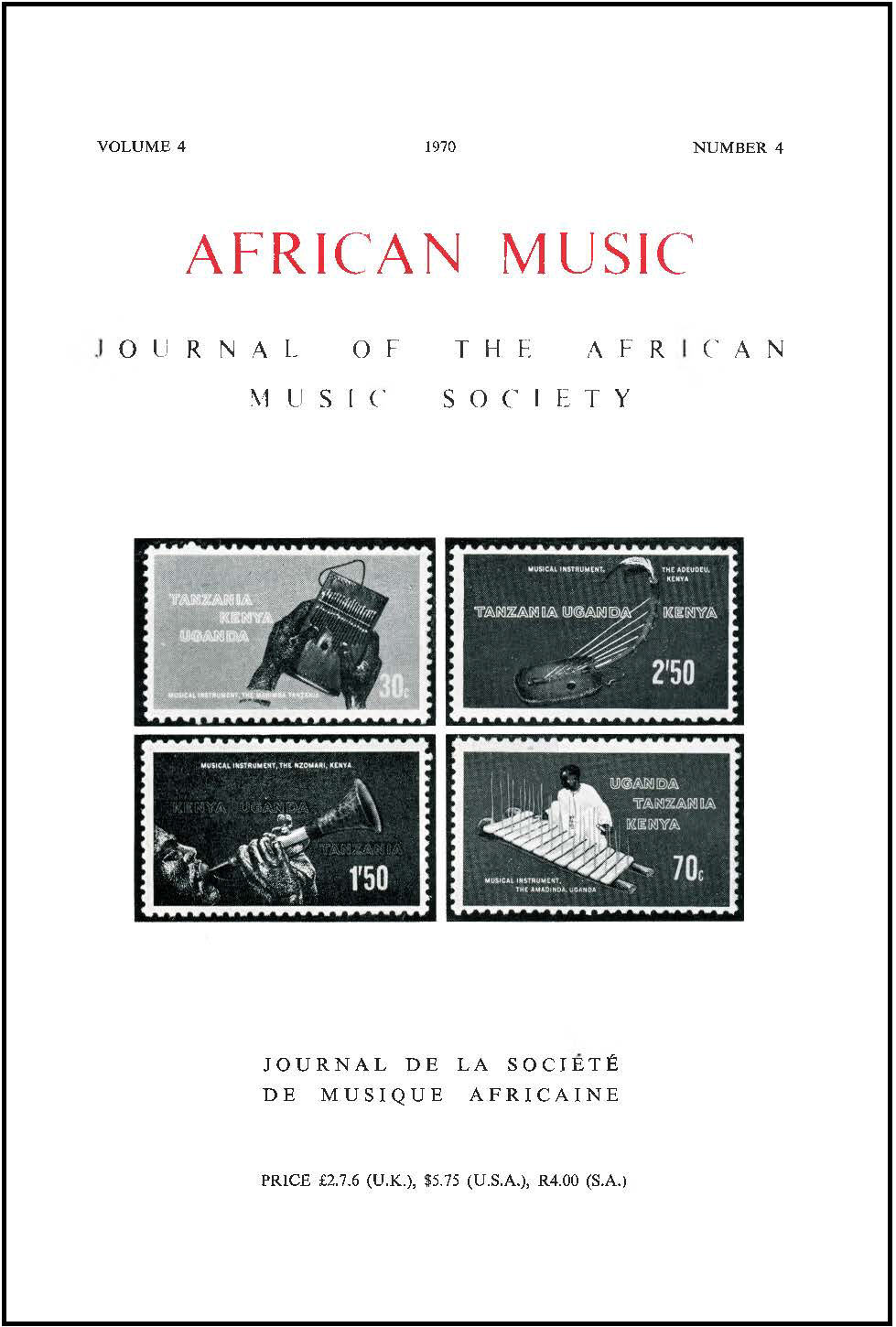 Downloads
How to Cite
Tracey, Andrew. 1970. " 83". African Music : Journal of the International Library of African Music 4 (4):125. https://doi.org/10.21504/amj.v4i4.1690.