Basutoland recording tour, November 19th to December 3rd, 1959
Keywords:
Sotho (African people) -- Music -- Field recordings, Music -- Lesotho -- Field recordings, Music -- Lesotho -- Social aspects
Abstract
For the short period in which the recording unit is active in the country of the tribes concerned we live intensely in the atmosphere of local society, ruler and ruled, teacher and taught, each with their special contemporary problems, the more so because the nature of our research gives us a background of similar conditions from other regions where we have been to collect music. Basutoland was no exception, although in view of the forthcoming constitutional changes it was not surprising to find that local conversation was pre-occupied with the political situation rather than the cultural. These foreground matters, however, must not obscure the background out of which they have arisen. The visitor to Basutoland, suitably forearmed with Hugh Ashton's classic work on the Sotho, is immediately impressed with the rugged nature of the country, its great ranges of mountains which sharply divide the land into isolated districts, the lack of highways which make the interior almost inaccessible and familiar only to those on horseback, and the distinctive appearance of the Sotho people themselves whose customs in many respects reflect their environment. The silhouette of the blanket-swathed rider on his narrow, tripling cob with his conical grass-woven hat, is the hieroglyph which spells 'Basutoland' to the tourist.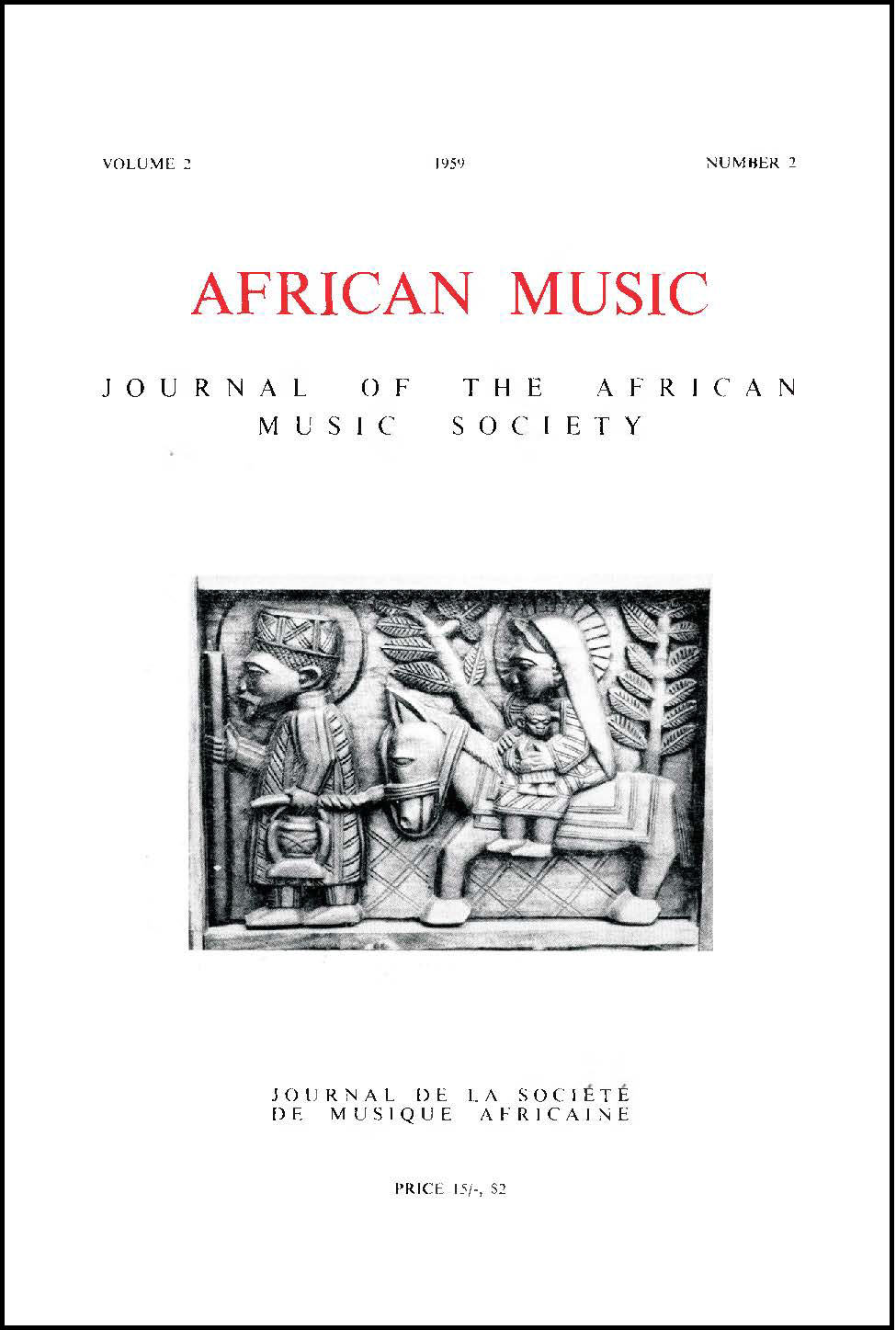 Downloads
How to Cite
Tracey, Hugh. 1959. "Basutoland Recording Tour, November 19th to December 3rd, 1959". African Music : Journal of the International Library of African Music 2 (2):69-76. https://doi.org/10.21504/amj.v2i2.591.