The future of music in Basutoland
Keywords:
Sotho (African people) -- Music, Music -- Africa -- Social aspects, Folk music -- Lesotho, Music -- Religous aspects, Ethnomusicology -- Lesotho
Abstract
There is a popular impression among the general public that folk music is a thing of the past and of no modern importance. This no doubt arises from a misconception of the function of music in society and also from the notion that the practice of European folk musics is a revivalist art, and, therefore, African music must fall into the same category. This is far from the truth which, in this case, is hidden under a mass of false assumptions and prejudices. There are two good reasons, the one cultural and the other social, why the authentic country music of Basutoland, like other African musics elsewhere, should be studied carefully and enlisted into the ranks of modern community services. Before discussing this we must comprehend the motives of those persons, black and white alike, who see in the destruction of a local musical form a sense of 'progress'.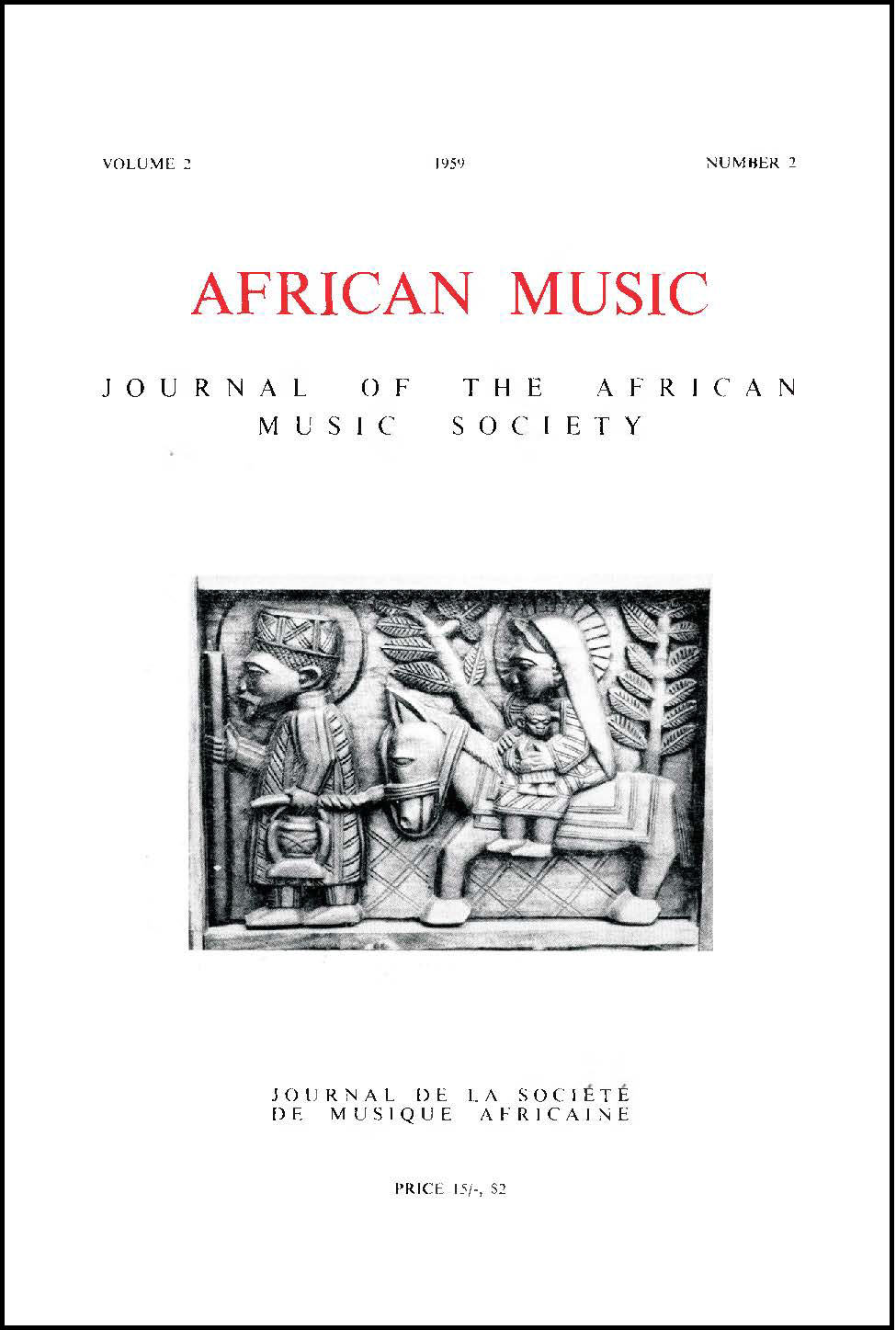 Downloads
How to Cite
Tracey, Hugh. 1959. "The Future of Music in Basutoland". African Music : Journal of the International Library of African Music 2 (2):10-14. https://doi.org/10.21504/amj.v2i2.582.