Mbira music of Jege A. Tapera
Keywords:
Jege A. Tapera, Zezuru (African people) -- Music, Kunda (African people) -- Music, Mbira -- Zimbabwe, Mbira music -- Zimbabwe,
Abstract
Jege A. Tapera, when I knew him in 1961, was a clothing factory worker in Bulawayo, Southern Rhodesia, but, first and foremost, he held himself to be a muridzi wembira, an mbira player. The African inhabitants of the Bulawayo area belong mostly to the Ndebele tribe who do not possess the mbira, but there is also a considerable number of Shona-speaking people resident in Bulawayo itself. Among these, only a very few players of the Mbira are to be found, perhaps because Bulawayo is well outside Mashonaland; only two were well-known—Matheu Zvimba, a Zezuru njari player from the Zvimba reserve near Salisbury, and Tapera, who is of the Nohwe clan of the Zezuru tribe of the Shona peoples. He was born in about 1905 in the Mangwendi reserve, fifty miles east of Salisbury in the Mrewa district of Southern Rhodesia, of a Rozvi father and a Zezuru mother.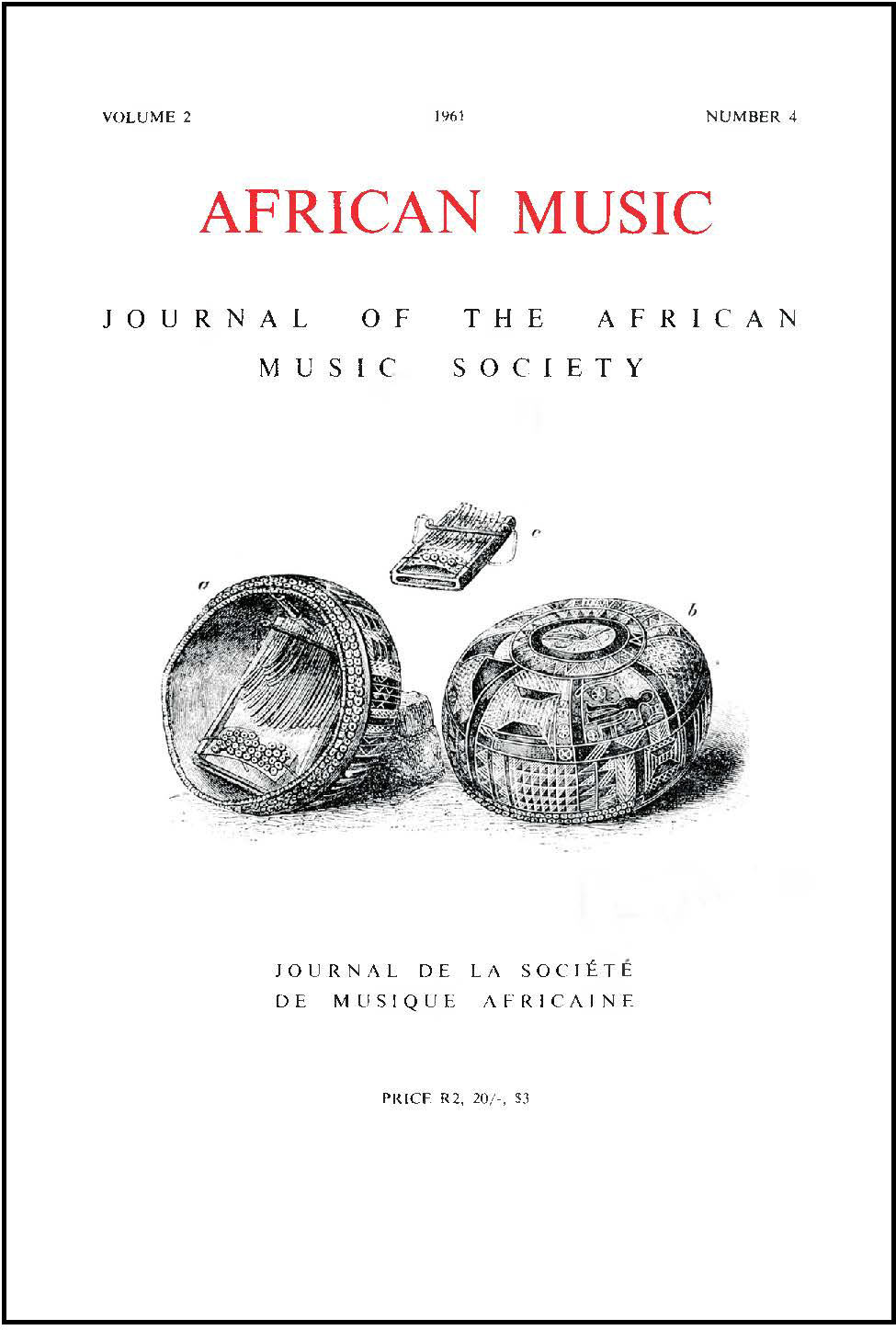 Downloads
How to Cite
Tracey, Andrew. 1961. "Mbira Music of Jege A. Tapera". African Music : Journal of the International Library of African Music 2 (4):44-63. https://doi.org/10.21504/amj.v2i4.705.