Folk music in Nigeria: a communion
Abstract
Folk music in Nigeria evolved as a corporate communal experience. It has been sustained as such, and continues to expand and enrich its resources as it crumbles ethnic barriers, incorporating broader geographical communities as it extends its ethnic identity. By this is postulated that folk music had narrow ethnic identities. Then through human tendencies of social interaction, direct borrowing and unconscious assimilation folk music began to identify larger ethnic unions in style and content. More recently, as a result of improved communication, education, other agencies of modern civilisation and neo-cultural aspirations, folk music areas in Nigeria are diffusing more and more into one another to form larger homogeneous blocks.
References
Anon: Sharo a Fulani test of endurance, Nigeria Magazine No. 82, 201-209, illus., Lagos, Sept. 1964.

Beier, H.U.: Obatala festival, Nigeria Magazine No. 52, 10-28, illus., Lagos, 1956.

Boe, Pastor P.: The rites of manhood in the Bille tribe, Nigeria Magazine No. 98, 201-215, illus., Lagos, Sept/Nov. 1968.

Bradbury, R.E.: Divine kingship in Benin, Nigeria Magazine No. 62, 186-207, illus., Lagos, 1959.

Eyo, Ekpo: Abua masquerades, Nigeria Magazine No. 97, 86-100, illus., Lagos, June/August 1968.

Horton, Robin: New Year in the Delta, Nigeria Magazine No. 67, 256-296, illus., Lagos, Dec. 1960.

Imam, Ibrahim: Kanuri marriage, Nigeria Magazine No. 102, 512-515, Lagos, Sept/Nov. 1969.

Nwachukwu, Chinyere: Folk music in culture: a Calabar study, unpublished dissertation, University of Nigeria, Nsukka, 1972.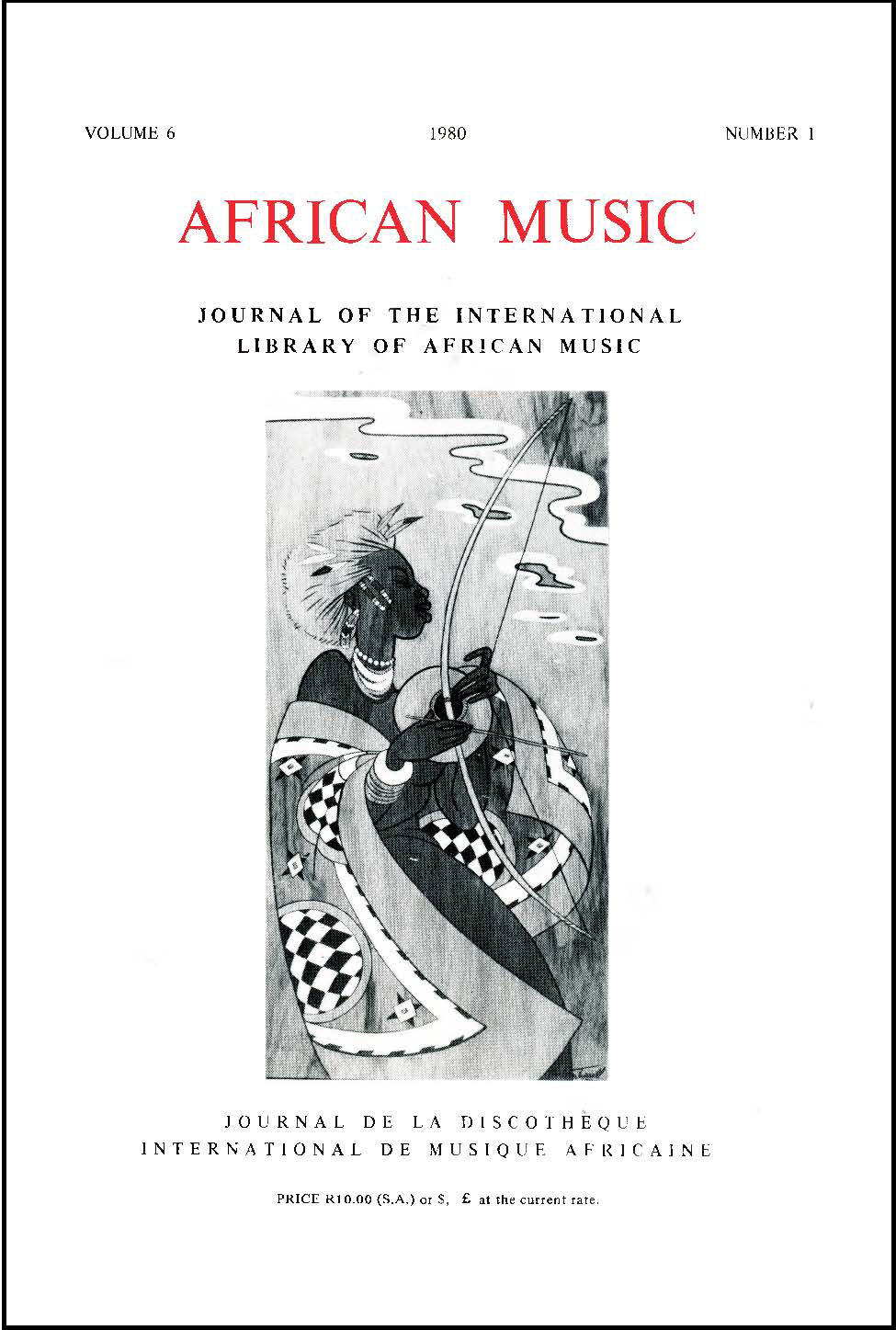 Downloads
How to Cite
Nzewi, Meki. 1980. "Folk Music in Nigeria: A Communion". African Music : Journal of the International Library of African Music 6 (1):6-21. https://doi.org/10.21504/amj.v6i1.1091.