BRASS BAND MUSIC IN GHANA: THE INDIGENISATION OF EUROPEAN MILITARY MUSIC
Keywords:
Brass bands, Brass instruments, Military bands, Colonialism, Culture contact, Indigenisation, Ghana
Abstract
Local brass bands have become an indispensable factor in weddings, processions, rituals of birth or death, at Christmas and New Year festivities in many parts of the globe. Remains of European brass bands are widely distributed throughout Africa, India, Indonesia, Latin America, and the Caribbean. )ese bands are of both military and missionary origin. They are an important component of the nineteenth and early twentieth-century colonial expressive culture. Despite their uniqueness and widespread presence across the world, brass bands have received limited attention in Ghana. )is paper aims to address this lack by offering a comprehensive account of the contemporary situation of brass band music in Ghana. I trace the history of this musical world and explore the diverse ways military and missionary activities have shaped amateur brass band musical activities in Ghana. I discuss the distribution and band formations across Ghana, viewing it in five sections that detail different types of brass bands; church, town, service, school and "sharbo" bands. I continue by looking at the beginning, development, workings and indigenisation of European military music in local popular culture and provide an account of brass band music as observed in Ghana today. I argue that indigenisation is not a straightforward process of adaptation, rather, indigenisation is a process of ongoing aesthetic tensions and differences resulting in new musical forms and new forms of socialisation organised around musical performance.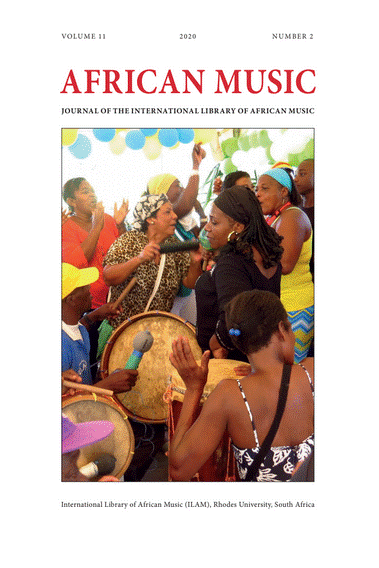 Downloads
How to Cite
Dordzro, John-Doe. 2020. "BRASS BAND MUSIC IN GHANA: THE INDIGENISATION OF EUROPEAN MILITARY MUSIC". African Music : Journal of the International Library of African Music 11 (2):141-63. https://doi.org/10.21504/amj.v11i2.2318.