A Lunda Kalendi
Keywords:
Mbira -- Zambia, Southern Lunda (African people) -- Music, Mbira -- Construction, Mbira music
Abstract
The kalimba described here is one used by the Lunda people in the North Western Province of Northern Rhodesia. They call it a kalendi (plural tulendi). It is the usual calabash type of instrument with a fan-shaped keyboard. The keyboard, which has quite a high degree of resonance when tapped by the fingers, even when it is not over the calabash, is made of wood from, either, the Mukula, Mushu or Mukushi tree. My informant was not sure of the English equivalent of these but he thought that the last is the Mahogany tree. The calabash, called Iswaha by the Lunda people is of the usual type cushioned by a wad of material sewn around the open edges.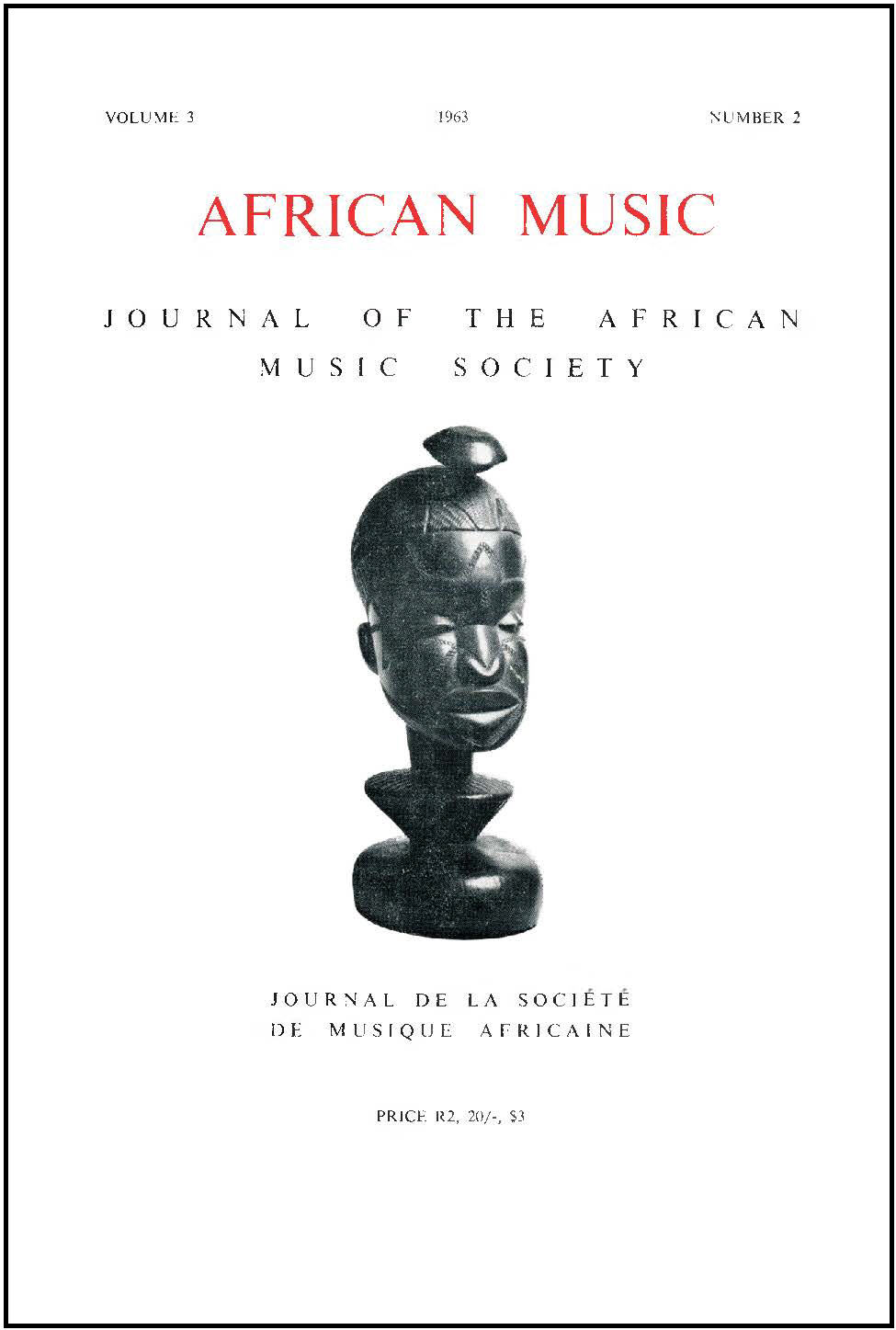 Downloads
How to Cite
Davidson, Marjory. 1963. "A Lunda Kalendi". African Music : Journal of the International Library of African Music 3 (2):15-22. https://doi.org/10.21504/amj.v3i2.827.