The music of a Lunda Kalendi
Keywords:
Mbira -- Zambia, Southern Lunda (African people) -- Music, Mbira -- Construction, Mbira music -- Scores
Abstract
In the last issue of the Journal I gave some details of an eight-keyed Lunda Kalendi with the tuning and the harmonic framework of the music. Since then I have been able to write down the variations. I am greatly indebted to Mr. Noah Kambidima, the owner of this kalendi who has not only spent a great deal of time helping me to write down his music but also lent me his instrument to practise upon so that I could learn to play the music myself.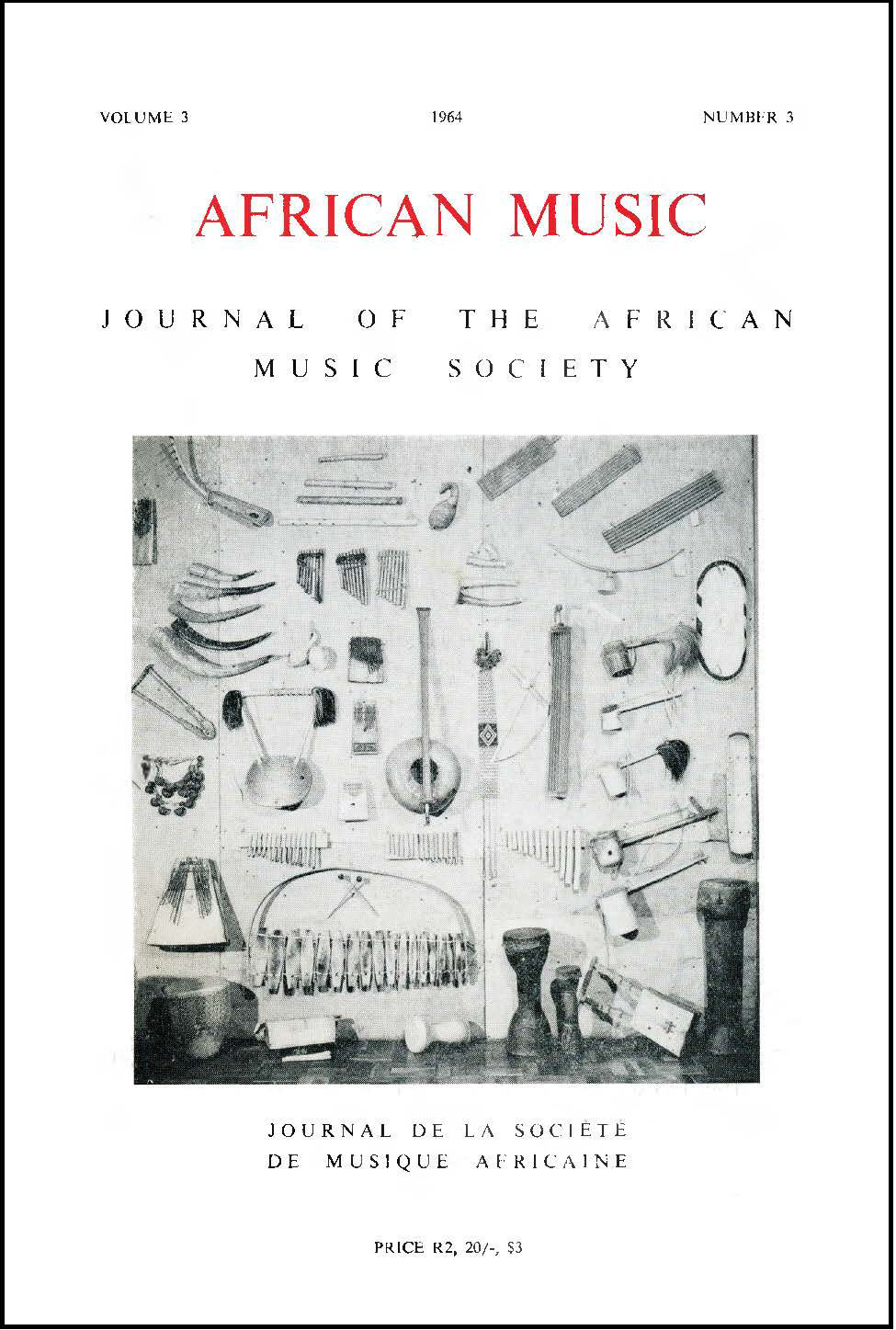 Downloads
How to Cite
Davidson, Marjorie. 1964. "The Music of a Lunda Kalendi". African Music : Journal of the International Library of African Music 3 (3):107-8. https://doi.org/10.21504/amj.v3i3.1037.