Some music for the Lala Kankobele
Keywords:
Ethnomusicology -- Zambia, Mbira -- Zambia, Percussion instruments -- Zambia
Abstract
The music quoted in this article was played to me by Leonard Kembe, who is one of the few educated Zambians who can play the Kankobele, a small traditional instrument, with real skill. It is called Kankobele by the Lala people, the larger instrument being the ndandi. The kankobele is the beginner's instrument. When the player is sufficiently skilled he may go on to study the ndandi. Traditionally these instruments are played by men and boys only.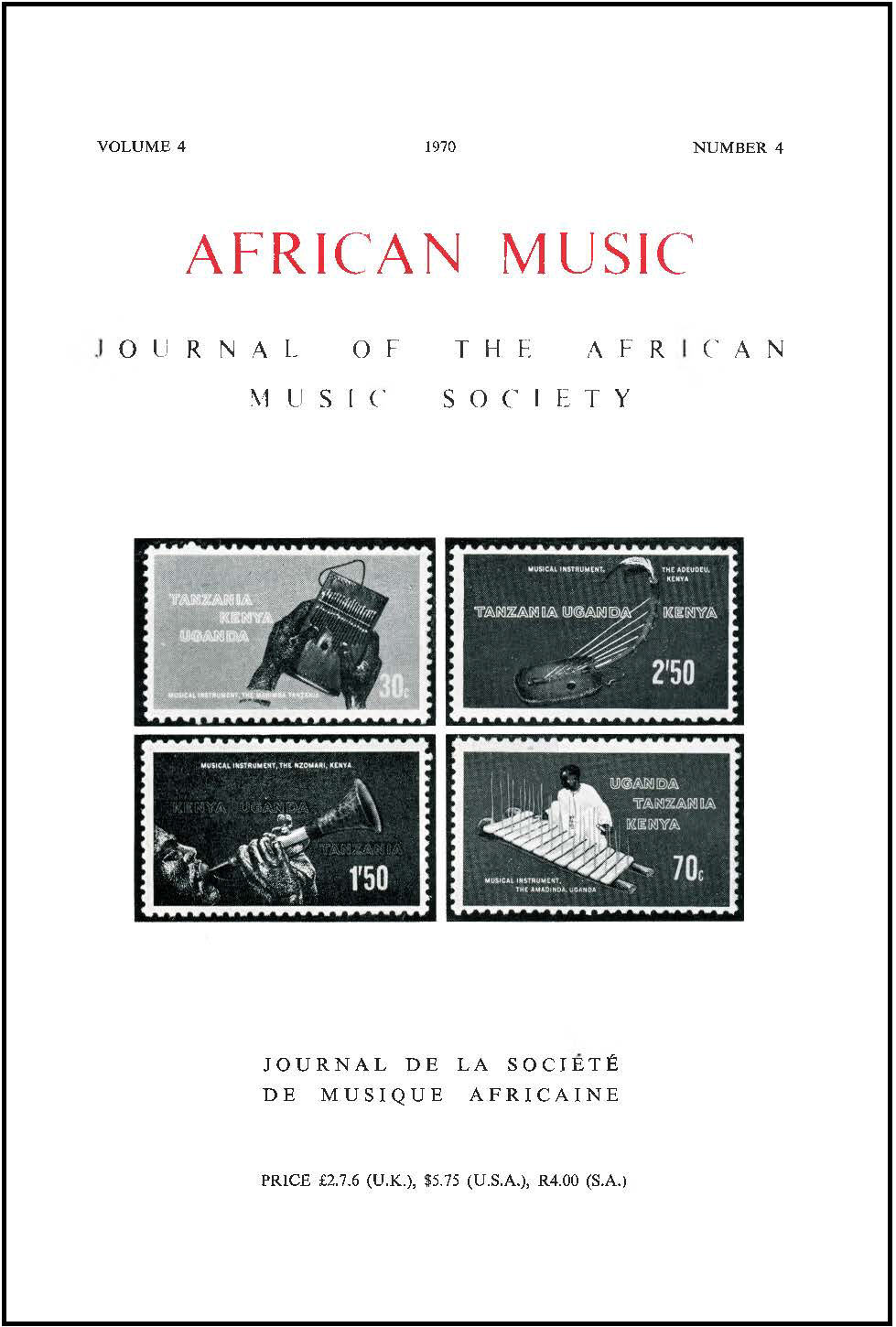 Downloads
How to Cite
Davidson, Marjory. 1970. "Some Music for the Lala Kankobele". African Music : Journal of the International Library of African Music 4 (4):103-13. https://doi.org/10.21504/amj.v4i4.1685.