The structure of Kiganda xylophone music
Keywords:
Baganda (African people) -- Music, Musical instruments -- Uganda, Xylophone -- Uganda, Xylophone music -- Uganda, Xylophone -- Construction
Abstract
There are two main types of xylophone in Buganda, the most important of the kingdoms north of Lake Victoria in Uganda. One instrument with twelve keys is called amadinda, another with twenty two keys is called Akadinda. "Dinda" means "xylophone key" and the word probably arose from the sound which the keys give when they are struck. The prefix "ama", as I was told by my teacher, means "big" and "aka" means "small". This is rather strange, for the keys of the amadinda on which I learned were smaller than those of the akadinda and also the twenty two key instrument was naturally longer than that with only twelve keys. Both xylophones on which we played the music analysed here were constructed by my teacher. The amadinda being situated at the Uganda Museum is entirely traditional, with banana stems as the base. (The attendants at the Museum play it regularly for visitors.) The akadinda situated at Salama with the blind musicians is a sort of improved construction of Mr. Muyinda. To facilitate transport it has a fixed wooden frame instead of the interchangeable banana stems.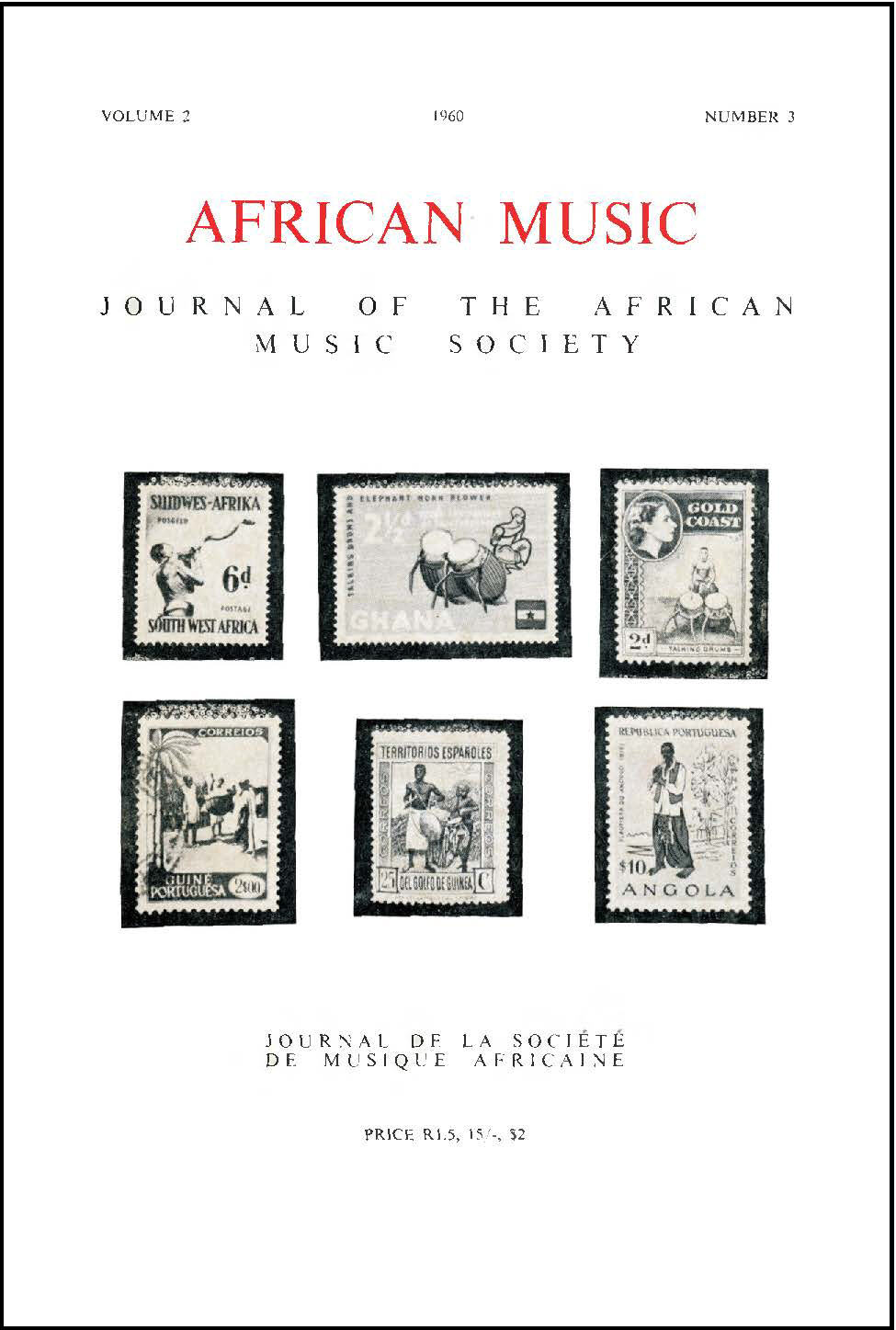 Downloads
How to Cite
Kubik, Gerhard. 1960. "The Structure of Kiganda Xylophone Music". African Music : Journal of the International Library of African Music 2 (3):6-30. https://doi.org/10.21504/amj.v2i3.606.