Measuring African scales
Keywords:
Musical intervals and scales -- Africa, Musical pitch -- Africa, Ethnomusicology -- Africa
Abstract
An important aspect of music research in Africa is the measurement of indigenous scales and the ultimate recognition of a number of practical models which will be generally accepted by African musicians in various parts of the continent. It will be appreciated that the scales we can now observe on the several instruments of fixed pitch, such as the xylophones, and Mbira (plucked reeds), and sometimes on the harps and lyres also, are the direct outcome of free choice in the composition of African music, largely in isolation and without recourse to any mathematical or linear measurement. In this regard African scales are equivalent to those elsewhere of pre- Pythagorean times (6th Century B.C.), and are based on psycho-physical choice rather than established physical norms.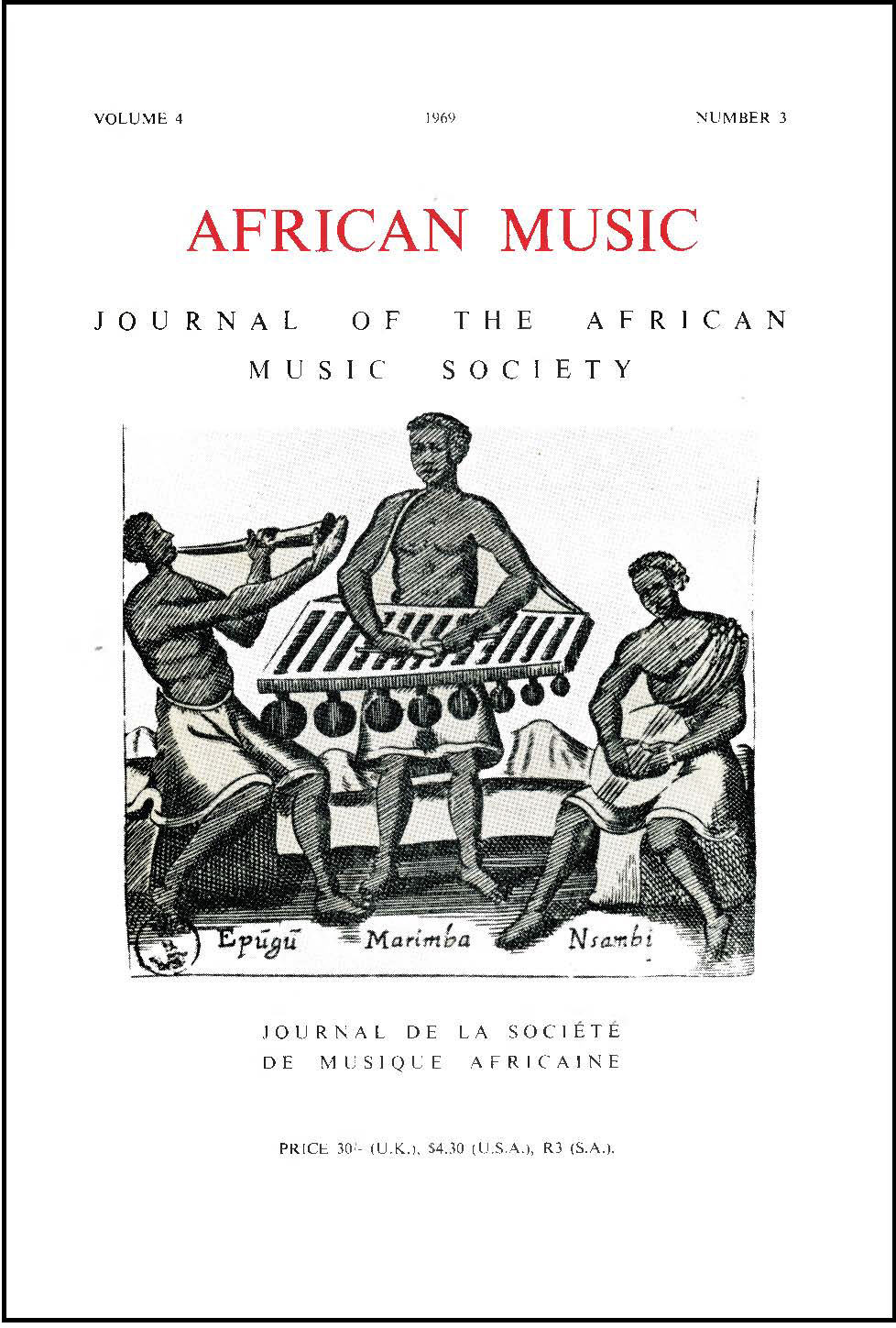 Downloads
How to Cite
Tracey, Hugh. 1969. "Measuring African Scales". African Music : Journal of the International Library of African Music 4 (3):73-77. https://doi.org/10.21504/amj.v4i3.1438.