The guitar improvisation of Mwenda Jean Bosco (Part II)
Keywords:
Jean Bosco Mwenda, -1992, Guitarists -- Zaire
Abstract
Three of Mwenda Jean Bosco's earliest recorded pieces, Bombalaka and two versions of Masanga, recorded in Jadotville, Katanga, by Mr. Hugh Tracey in 1952, were considered in part I of this article. Ten more of Bosco's recorded guitar-songs will be considered here. Since Part I went to press I have still had no definite news of Bosco's present whereabouts apart from hearsay evidence from a Northern Rhodesian Bosco-fan who believes that Bosco is not in Tanganyika (as I suggested in Part I) but in Leopoldville, and who reports that a number of new Bosco recordings are available in N. Rhodesia and are frequently to be heard over the radio there. It may of course turn out in the end that it is only Bosco's recorded personality which has made these widespread African tours, while the artist himself has remained in his native Jadotville all along.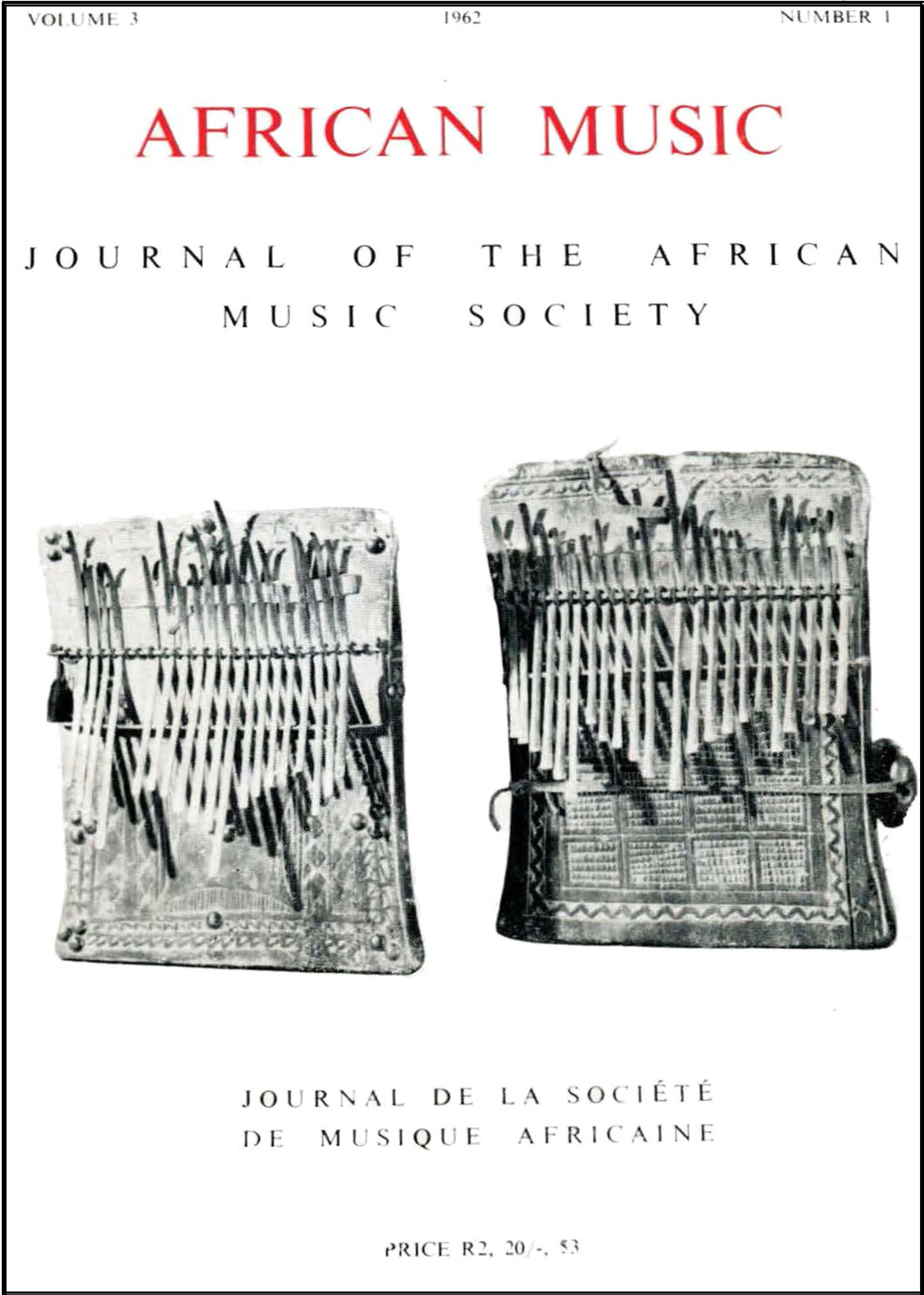 Downloads
How to Cite
Rycroft, David. 1962. "The Guitar Improvisation of Mwenda Jean Bosco (Part II)". African Music : Journal of the International Library of African Music 3 (1):86-102. https://doi.org/10.21504/amj.v3i1.740.