A member remembers
Keywords:
Britain -- History -- To 1836, Bismarck (Battleship), HMS Hood (Battle cruiser), Prinz Eugen (Battleship), HMS Ark Royale (Battleship), HMS Prince of Wales (Battleship)
Abstract
Rolfe Matthews, an Honorary Member of LAHS, joined the Society on his retirement in 1997 and now lives in Bathurst. He is probably a descendant of William Matthews, the 1820 Settler who settled at Salem and was its schoolmaster, but Rolfe feels this lineage has not been properly confirmed. However, behind the church in Salem is a graveyard where a lady called 'Min' is buried. "Aunt Min was my Dad's aunt and I think I still remember her," says Rolfe. It seems too coincidental that the famous teacher Matthews and his wife are buried there, too.
References
Warner, Oliver. Great Sea Battles Hamlyn, 1963 George Weidenfield Nicholson Ltd.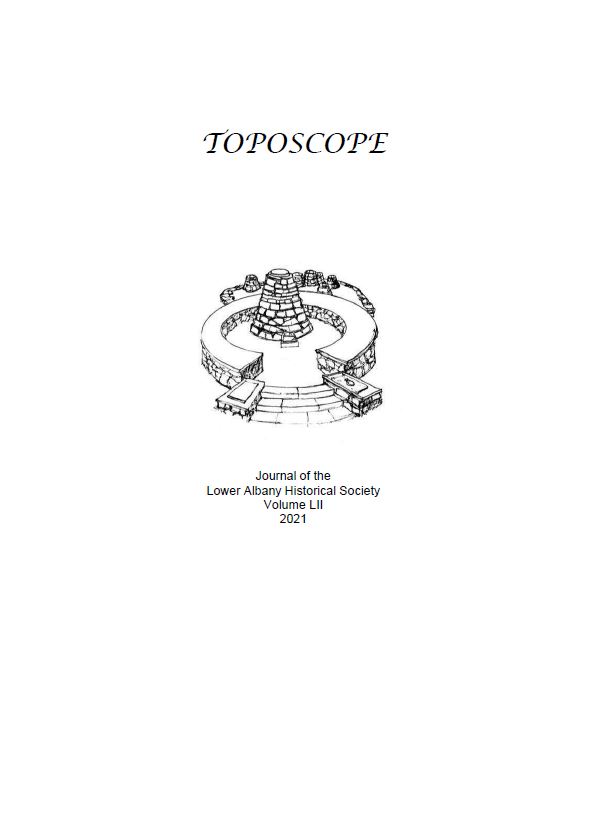 Downloads
How to Cite
Matthews, R. (2021). A member remembers. Toposcope, 52, 17–19. https://doi.org/10.21504/tj.v52i.2388
License
Copyright (c) 2021 Rolfe Matthews
This work is licensed under a Creative Commons Attribution 4.0 International License.
In compliance with the South African Copyright Act 98 of 1978, the copyright of published articles resides with the authors. The Society retains to right to distribute articles as published within the journal.