Patterns of Nsenga Kalimba music
Keywords:
Mbira, Mbira music -- Scores, Musical instruments -- Africa, Nsenga (African people) -- Music, Music -- Zambia
Abstract
The recordings on which this analysis is based, were made between July 24th and August 7th, 1961, in the Petauke District of the Eastern Province of Northern Rhodesia. Some of them appear on Side 1 of Volume II in the series of three long-playing records, Music from Petauke, published by Ethnic Folkways Library, New York. Dr. Raymond Apthorpe, in his capacity as Research Sociologist of the Rhodes- Livingstone Institute, Lusaka, had already done several months fieldwork amongst the Nsenga, when he suggested to the acting director of the Institute, Mr. C.M.N. White, M.B.E., that I should be invited to make a brief, but concentrated, study of Nsenga music. I am most grateful to all those who have made this study possible, and especially to the Council of the University of the Witwatersrand, whose Research Committee made a most generous grant to enable me to have a Nagra IIIC Portable Tape Recorder, and to cover some of the costs of preparing this analysis. Above all, I should like to thank the Nsenga musicians who responded patiently and graciously to my enquiries about their art.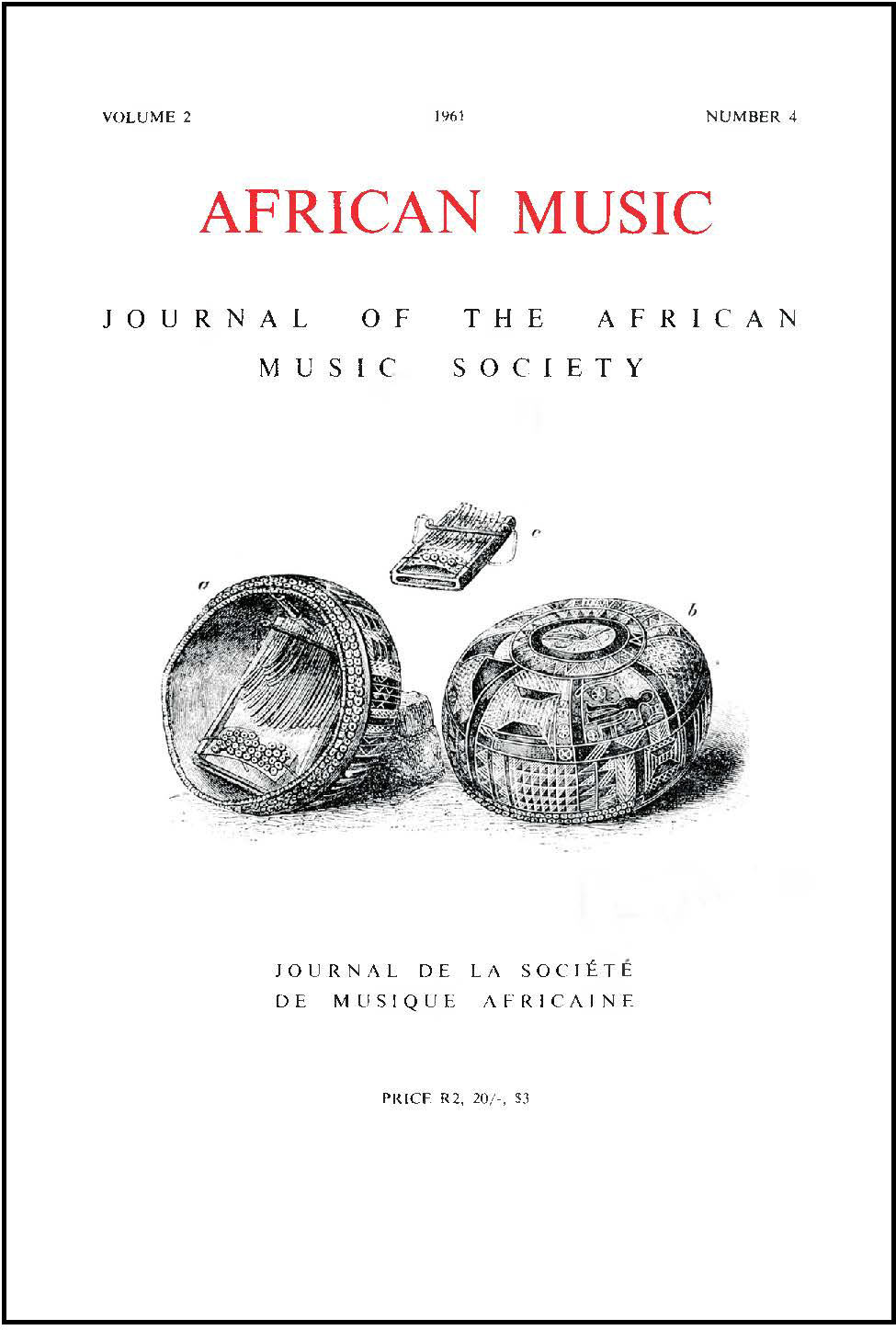 Downloads
How to Cite
Blacking, John. 1961. "Patterns of Nsenga Kalimba Music". African Music : Journal of the International Library of African Music 2 (4):26-43. https://doi.org/10.21504/amj.v2i4.704.