Music in Nigeria
Keywords:
Music -- Nigeria, Church music -- Nigeria, Popular music -- Nigeria, Nigeria -- Social life and customs
Abstract
Nigerian musical practice can be divided into three categories for analysis: indigenous or tribal folk music; Western-influenced inter-tribal music; and Western music. The first group includes all the music that is tribally based, while the second group, by the very nature of its name, denotes music that is Nigerian rather than that rooted in a particular tribe, i.e., High-life, Afro-calypso, Nigerian jazz, the indigenous Church music, and the music written by Nigerian composers based on tribal themes. The third group, Western music, though not indigenous, must nevertheless be examined because of the continuous influence of this music on the other two categories.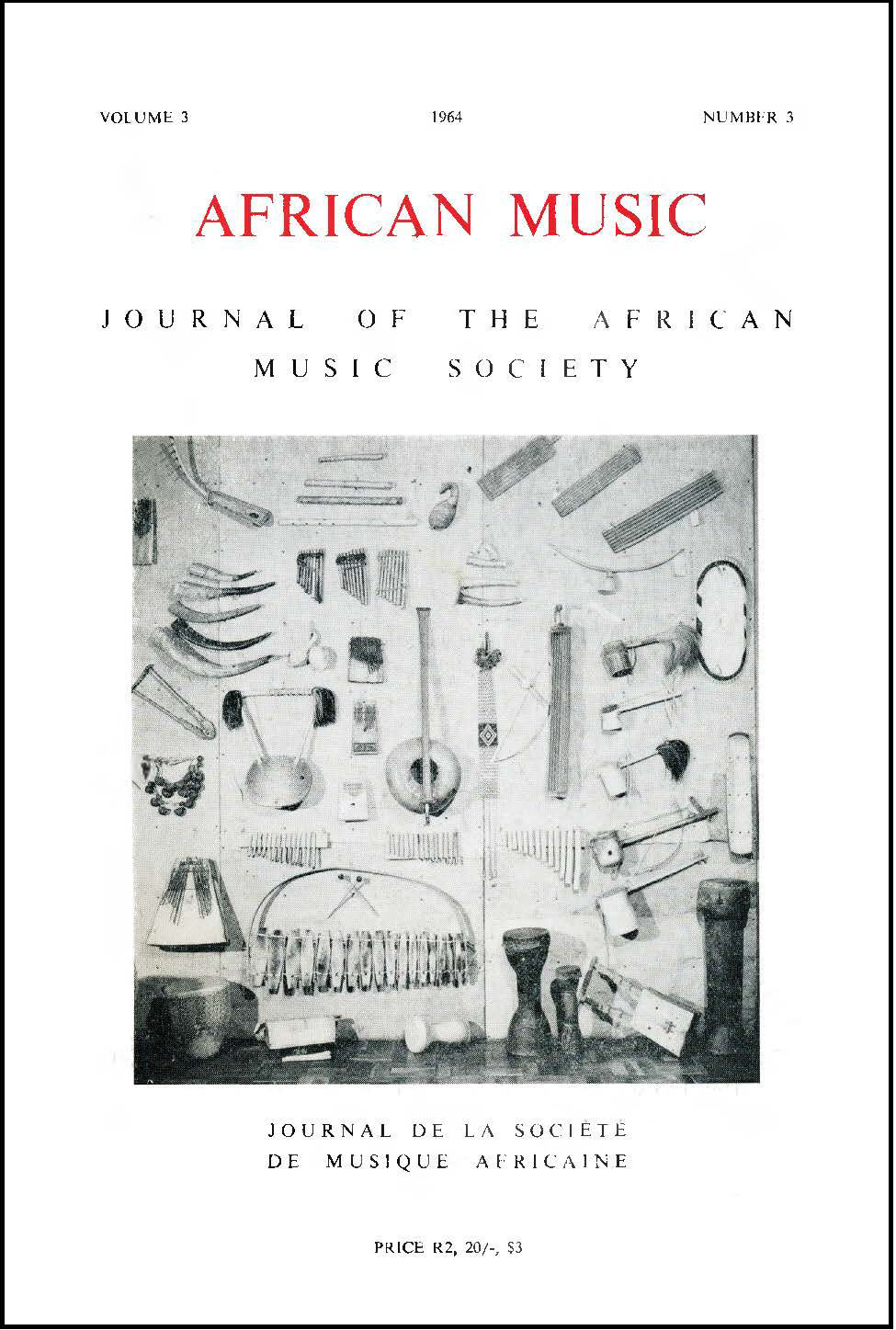 Downloads
How to Cite
Edet, E. M. 1964. "Music in Nigeria". African Music : Journal of the International Library of African Music 3 (3):111-13. https://doi.org/10.21504/amj.v3i3.1039.