African music within its social setting
Keywords:
Blacks -- Africa -- Music, Blacks -- Africa -- Social life and customs, Folk music -- Africa
Abstract
The social setting of present day African Folk Music varies from that of the most remote tribes tucked away in the vast forests, almost oblivious of the outside world, to the homes of the towns people, some of them in the second and third generation of urban families, often of mixed tribal parentage and forming a new lower and middle class of skilled and semi-skilled industrial workers. There is a correspondingly wide range of musics to be found on the Continent from the most complex folk melodies and rhythms to the simplicities of imported dance music. Folk music in the countryside is still by far the most widespread kind of music making in Africa, but because it is practised largely off the beaten track, it is not so well known as town and institutional musics which have been encouraged to steal the limelight. There is a remarkable variety of styles and manners of performance of folk music which ranges from the great xylophone bands of the Chopi in the South-East to the merest fragments of melody by simple folk such as the Pigmies of the Ituri Forest.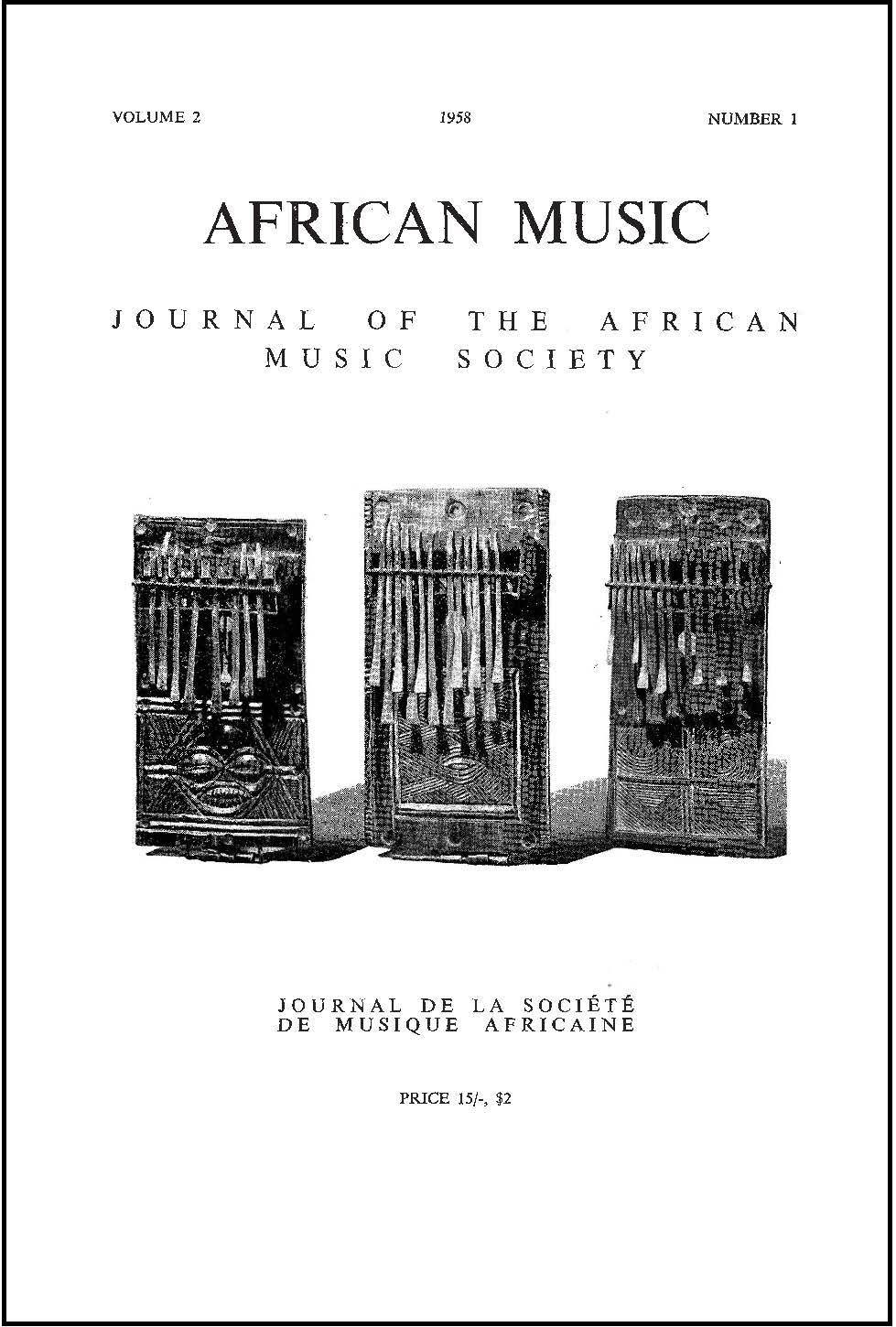 Downloads
How to Cite
Tracey, Hugh. 1958. "African Music Within Its Social Setting". African Music : Journal of the International Library of African Music 2 (1):56-58. https://doi.org/10.21504/amj.v2i1.531.