Music in Uganda
Keywords:
Musicology -- Uganda, Ethnomusicology -- Uganda, Music -- Uganda -- Research
Abstract
I visited many parts of Uganda, with the exception of West Nile, and almost everywhere I was struck by the vitality of musical traditions. Even the music played on Western instruments was usually African in idiom. There is, however, an urgent need to co-ordinate research into Ugandan music; to ensure that efficient methods and high standards of scholarship are maintained; to centralize research materials, so that they are readily available to students; and above all to utilize to the full the talents and enthusiasm of the many Ugandans who have already begun to investigate their own music.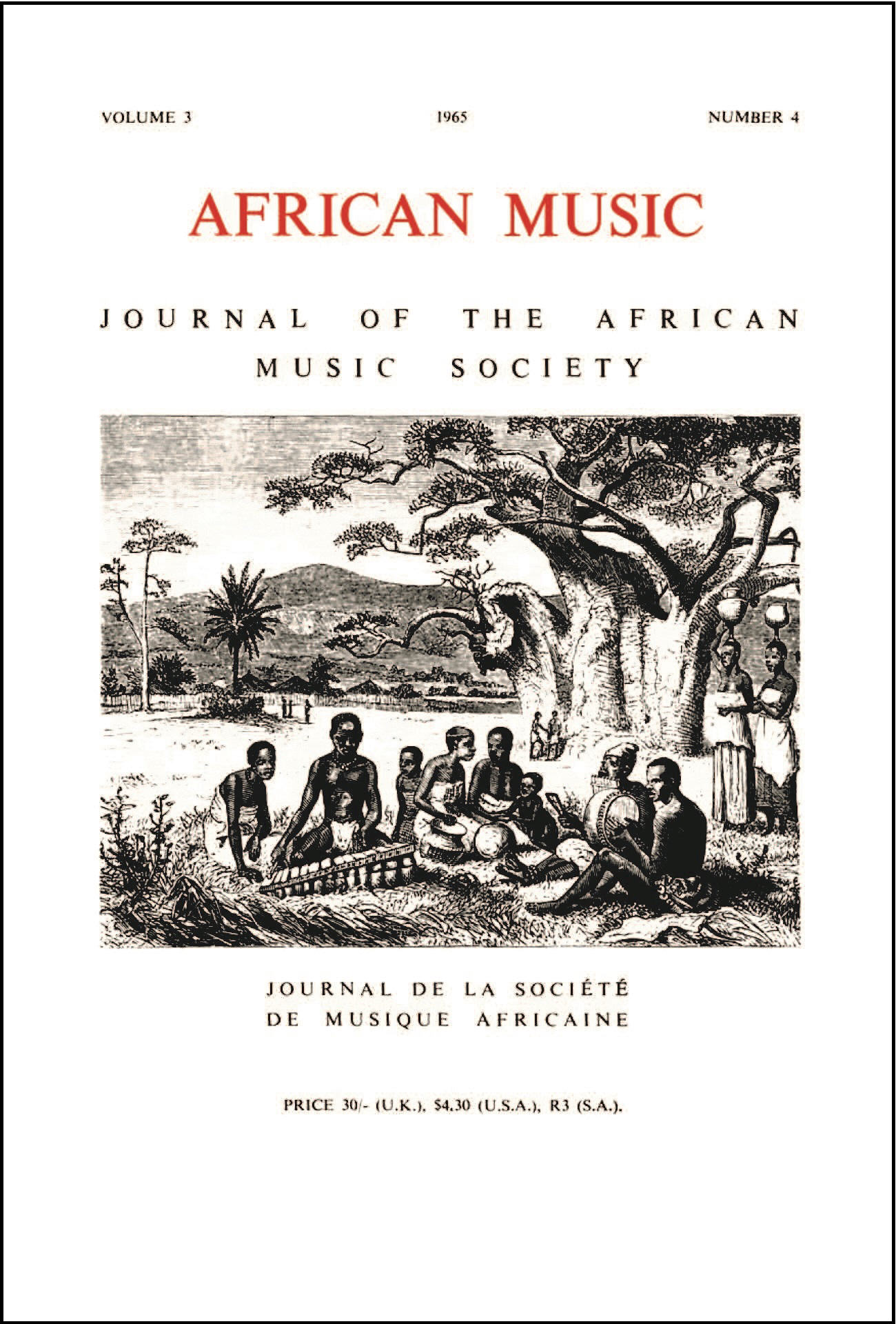 Downloads
How to Cite
Blacking, John. 1965. "Music in Uganda". African Music : Journal of the International Library of African Music 3 (4):14-17. https://doi.org/10.21504/amj.v3i4.1060.