Les membranophones des Luba-Shankadi
Keywords:
Luba (African people) -- Music, Musical instruments -- Africa, Drum -- Africa, Central
Abstract
Les membranophones des Luba-Shankadi
References
Boone , O. Les tambours du Congo Beige et du Ruanda-Urundi. Anmles Mum Congo Beige, Tervuren, Sciences humaines, Nouvelle serie »«-4o, vol. I, 122 pp., X L planches, 5 cartes, 1951.

Jenkin s , J. (ed.). Ethnic musical instruments, 59 pp., ill., London, Hugh Evelyn for the International Council of Museums, 1970.

Sachs , C. Geist und Werden der Musikinstrumente. Berlin, Dietrich Reimer, 282 pp., 331 ill., 1929. S c h a e f f n e r , A. L 'origine des instruments de musique. Introduction ethnologique it l'histoire de la musique instrumentale. Paris, Payot, in-8o, 406 pp., ill., 1936.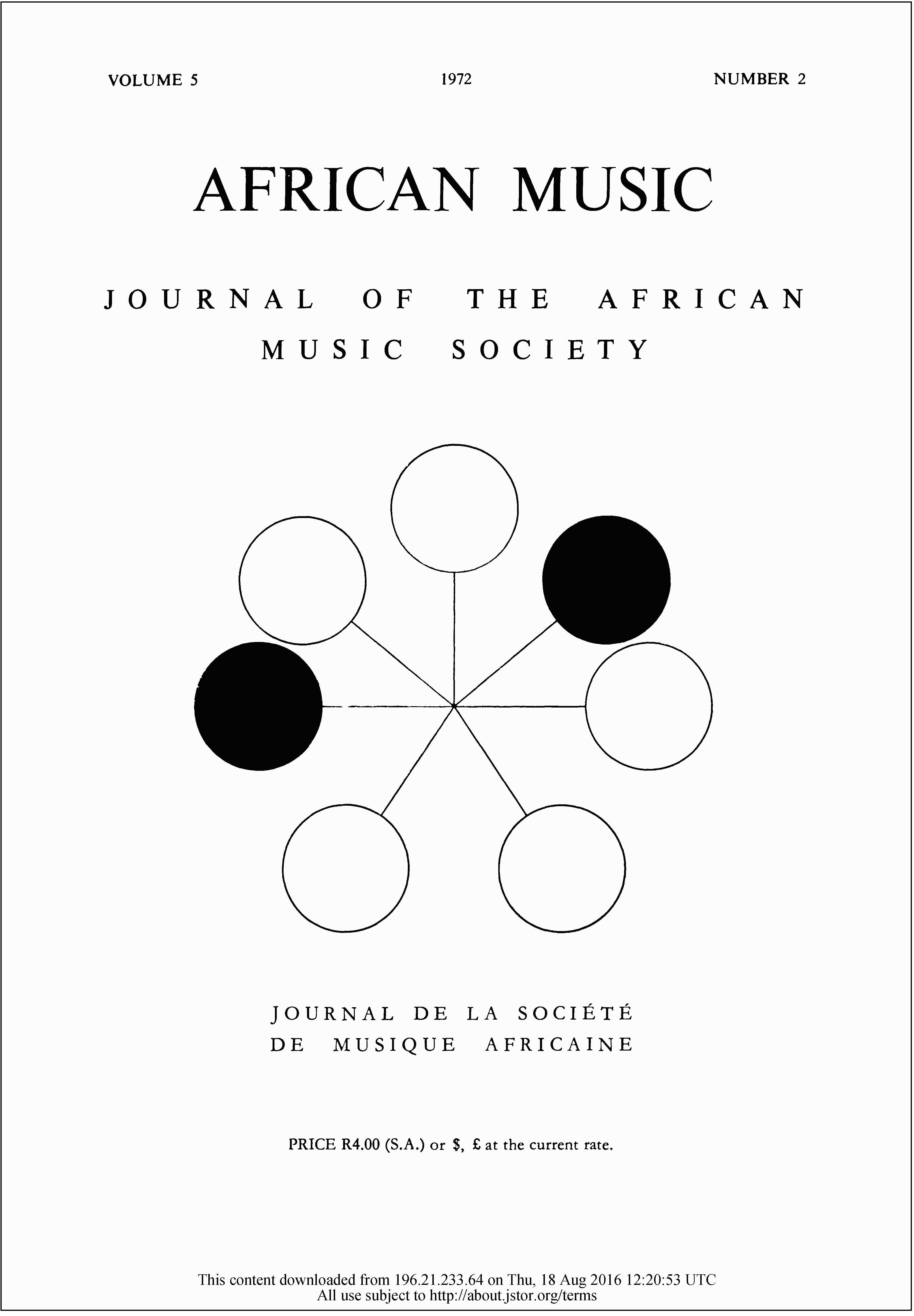 Downloads
How to Cite
Laurenty, J.S. 1972. "Les Membranophones Des Luba-Shankadi". African Music : Journal of the International Library of African Music 5 (2):40-45. https://doi.org/10.21504/amj.v5i2.1417.