Ennanga music
Keywords:
Ganda (African people) -- Music, Harp music -- Uganda,
Abstract
Ennatiga (harp) music, Amadinda (xylophone) music, and the music of the royal twelve- drum instrument Entenga form one complex within the musical traditions of the kingdom of Buganda. The same songs are performed on these three instruments, but while harp playing is always basis and accompaniment of a voice part, Amadinda and Entenga are purely instrumental representations of the same songs. The tune (= the voice part, as sung in the harp version) can, however, be recognized in the instrumental settings. Most authors and musicians in Buganda (Kyagambiddwa, Muyinda, Sempebwa, etc.) agree that music of the type heard on the Amadinda and Entenga was originally composed as harp music, and later transferred to these instruments. The harpists pattern was . . . . broken up into two parts and each part is allocated to one of the (two) players of the madinda. The madinda players then produce the same song as played on the bow harp, and the idea is that that should be recognizable as the song which was produced in the first instance by the voice. . . . The primary instrument is the voice. (Sempebwa in the discussion part of G. Kubik: Xylophone Playing in Southern Uganda).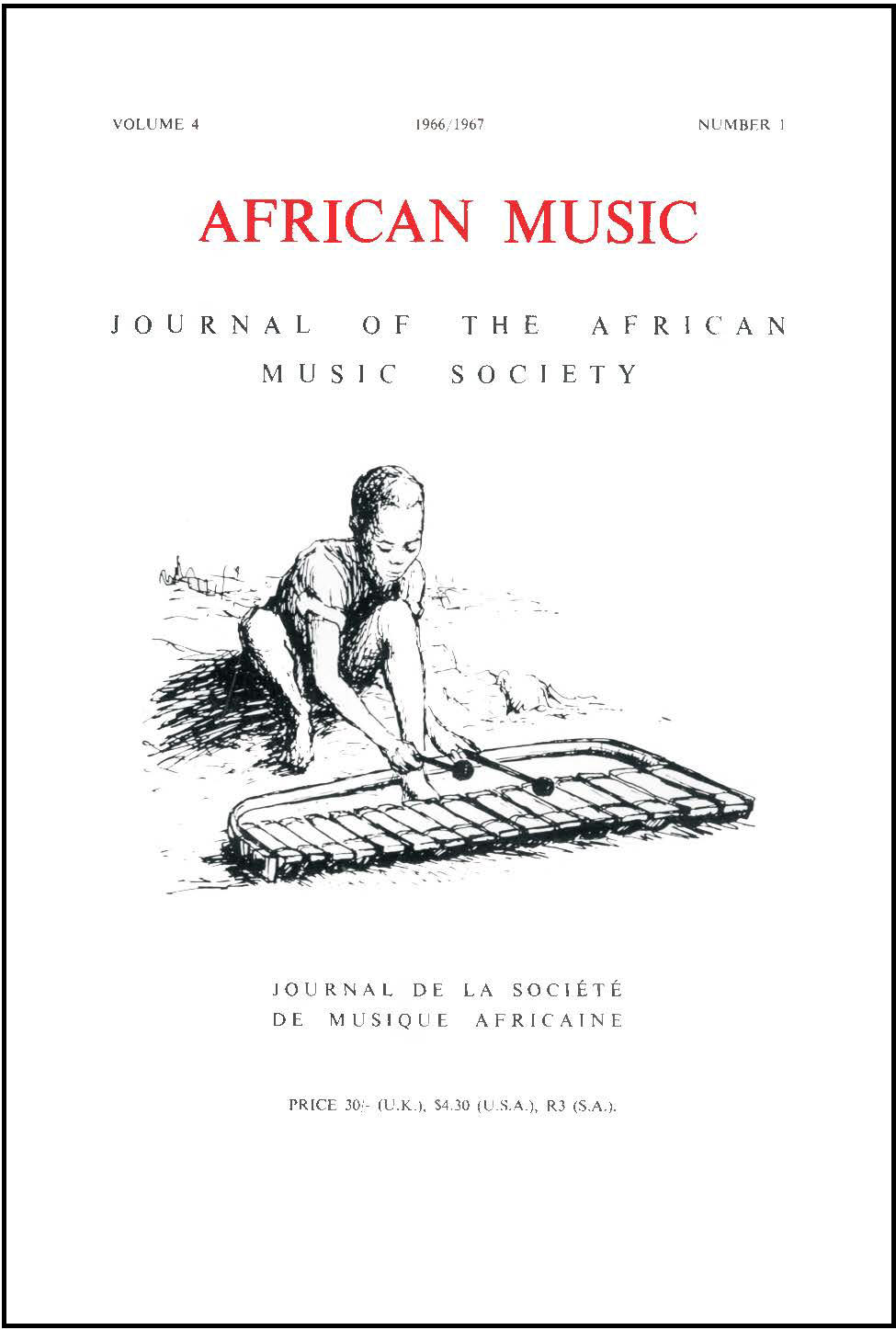 Downloads
How to Cite
Kubik, Gerhard. 1966. "Ennanga Music". African Music : Journal of the International Library of African Music 4 (1):21-24. https://doi.org/10.21504/amj.v4i1.754.