The tuning of Mbira reeds: a contribution to the craft of Mbira making
Keywords:
Musical instruments -- Africa -- Construction, Mbira -- Construction
Abstract
As a result of making a number of traditional style mbiras in the last eight years I have naturally come across some of the practical physical principles involved in making and tuning the reeds. Most of these principles, of course, are well known to African mbira makers, who are able to put them into effect amazingly well, considering the tools that they originally had to work with. Even with a modern powered workshop it is not easy to achieve the refinement of design, tone and tuning of some of the old makers.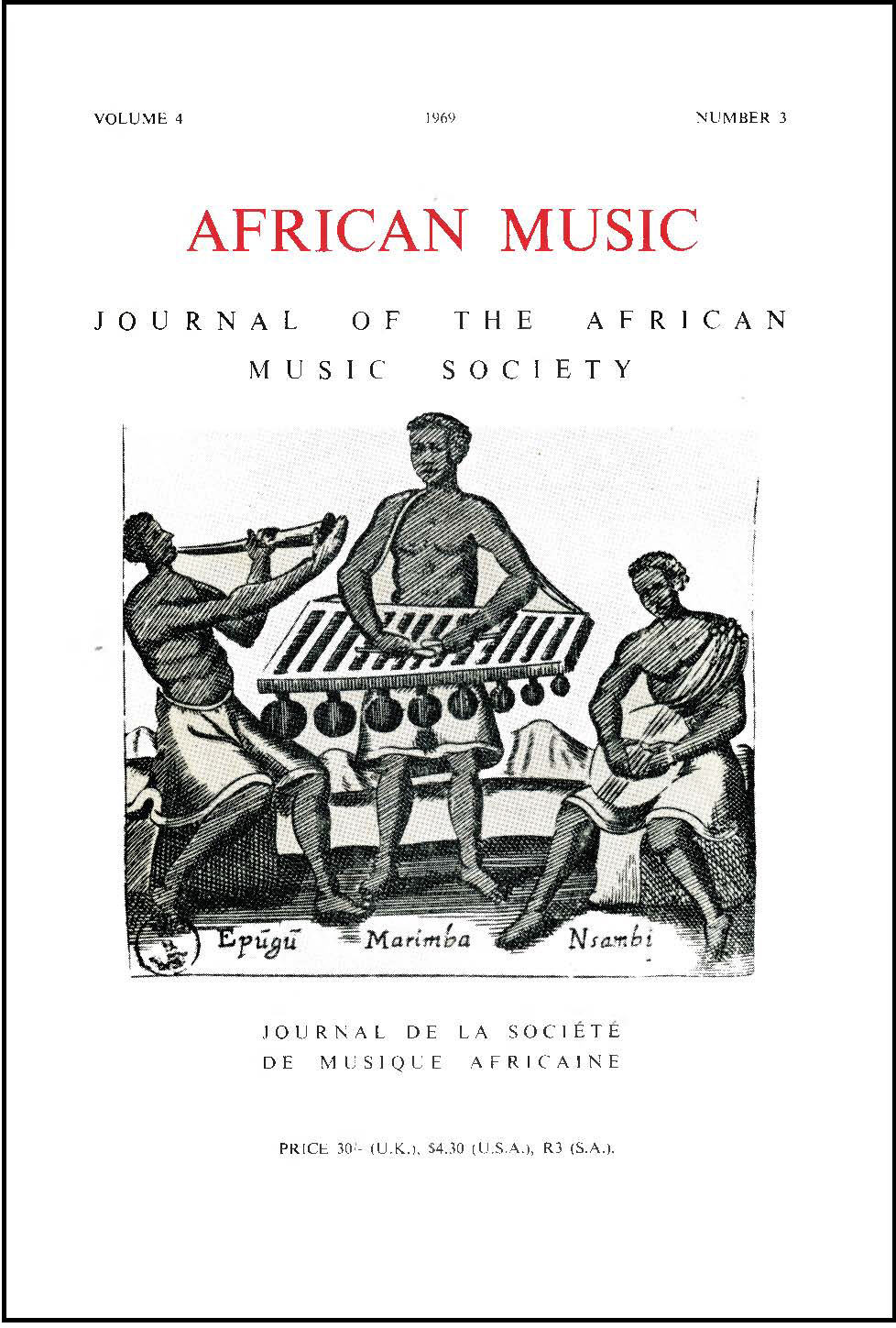 Downloads
How to Cite
Tracey, Andrew. 1969. "The Tuning of Mbira Reeds: A Contribution to the Craft of Mbira Making". African Music : Journal of the International Library of African Music 4 (3):96-100. https://doi.org/10.21504/amj.v4i3.1440.