The Matepe mbira music of Rhodesia
Keywords:
Mbira music -- Zimbabwe, Mbira -- Construction -- Zimbabwe -- Ethnomusicology -- Zimbabwe
Abstract
My aim in this article is to introduce the reader to an instrument, the matepe or bera of Rhodesia, so that he may appreciate something of its music and its musical enjoyment; also that he may be able to make it, if he wishes, and play it himself. The article is accompanied by two records in the International Library of African Music's 'Sound of Africa' Series, Nos. TR. 212 and 213, which I recorded in Rhodesia in June 1969. As a whole it is intended as part of a series on the many types of Rhodesia's national instrument (yet unrecognised!), the mbira, which will serve as material for Rhodesian schools and universities, and for any Rhodesian concerned with the culture of his country.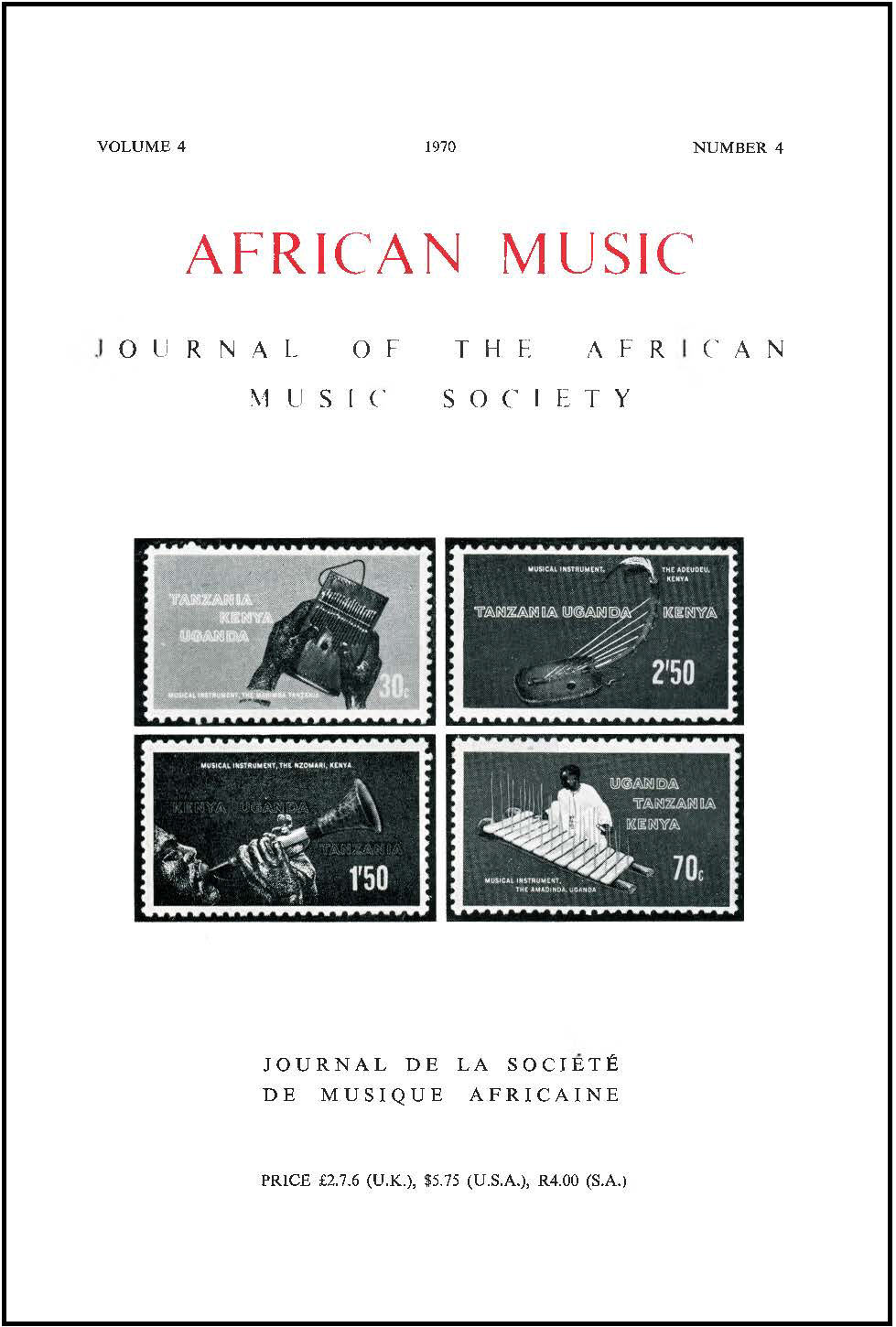 Downloads
How to Cite
Tracey, Andrew. 1970. "The Matepe Mbira Music of Rhodesia". African Music : Journal of the International Library of African Music 4 (4):37-61. https://doi.org/10.21504/amj.v4i4.1681.