Les anciennes danses des Mpyo
Keywords:
Mpiemo (African people), Dance -- Central African Republic
Abstract
Tous les habitants de ma region, de Nola jusqu'au village Bigene dans le departe- ment de la Haute Sangha, en Republique Centrafricaine, appartiennent a l 'ethnie Mpyemo. L 'origine de cette ethnie, selon mon informant Joseph Leka, vieil homme d'approxi- mativement 60 ans et originaire de mon village, se situerait dans la foret des Bantous au Congo-Brazaaville, d'ou les Mpyemo sont venus il y a plus de cent ans.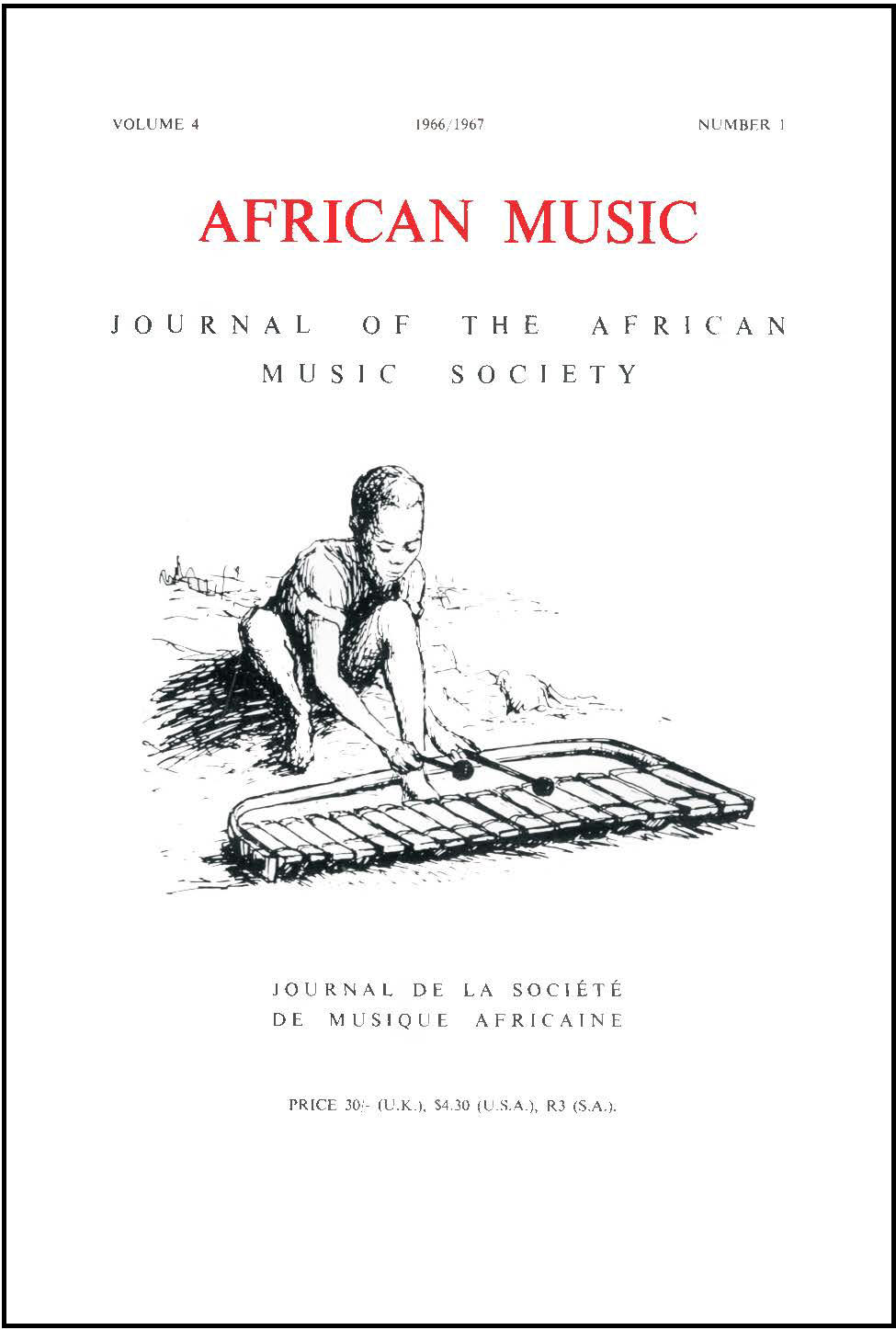 Downloads
How to Cite
Djenda, Maurice. 1966. "Les Anciennes Danses Des Mpyo". African Music : Journal of the International Library of African Music 4 (1):40-46. https://doi.org/10.21504/amj.v4i1.757.