Our Members' Settler Stories
Keywords:
British settlers of 1820 (South Africa), South Africa -- History -- To 1836, Eastern Cape (South Africa) -- Colonization, Amos, Rebecca, Andrews, William, Brent, Thomas, Elliot, Grace, Brent Family, Hayes, Samuel, Hayes Family, Butler, Thomas, Butler Family, Collett, James Lydford, Collett Family, Dickason, Robert, Dickason Family, Gardner, Edward, Gardner Family, Gilfillan, William Frederick Anderson, Gilfillan Family, Kent, James, Kent, Ellen, Kent Family, Kolby, George Augustus, Kolbe Family, Downing, Margaret, Southey, Goerge, Southey Family, Baker, Joan, Webb Family, Talbot Family, Robinson Family, Wheeler Family, Calverley Family, Randall Family, Weeks, Walter, Weeks Family, Wilmot, Joseph Edward, Wilmot Family
Abstract
Our Members' Settler Stories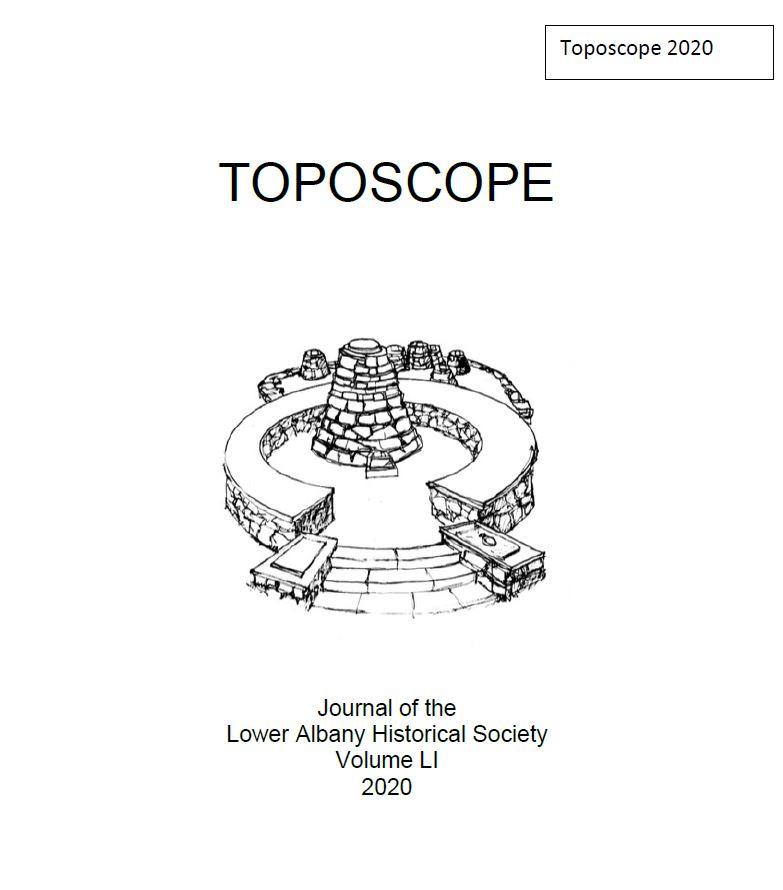 Downloads
How to Cite
Bailes, P., Bosch, L., Pickering, A., Gordon, N., Collett, R., Dickason, G., Gordon, S., Gardner, G., Gilfillan, T., Scotney, P., Sutherland, M., Southey, J., Southey, P., Fordyce, M., Bava, D., & Wilmot, B. (2020). Our Members' Settler Stories. Toposcope, 51, 24–63. https://doi.org/10.21504/tj.v51i.2373
License
Copyright (c) 2020 Lower Albany Historical Society
This work is licensed under a Creative Commons Attribution 4.0 International License.
In compliance with the South African Copyright Act 98 of 1978, the copyright of published articles resides with the authors. The Society retains to right to distribute articles as published within the journal.